Florida man's Jeep goes up in flames because of Note7
Enrique, 08 September 2016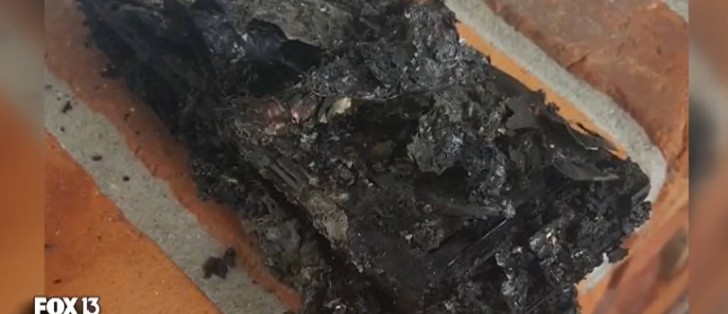 Another case has been documented for the Note7's exploding batteries. Samsung Galaxy Note7 owner Nathan Dornacher lost the family Jeep to a defective Note7 unit.
The St. Petersburg, Florida resident was enjoying his day off this Labor Day. While unloading some recently purchased furniture with his wife and daughter, Nathan left his Note7 charging in the center console. Perhaps not the best place to charge any phone, on a Florida Summer day.
The family was only stopping at home to drop off a desk and get back in the car to run more errands. As soon as Nathan looked back at his car, he realized it was on fire. Thankfully St. Petersburg's Fire Department was able to put the flames out before the flames caught on anything else.
Nathan's car insurance will cover the cost of the car, but the Jeep owner's insurance won't cover the thousands of dollars spent on aftermarket modifications made to his car.
Nathan says he switched from iPhone back when the first Galaxy Note came out and that he's upgraded to the newest Note every year since then. Now he says he'll never allow any Samsung product into his house.
As a reminder, if you currently have a Note7 which has been recalled, you should return it as soon as possible. No phone is worth even a tiny risk of it catching fire.
Related
I just sharing the good tech, people know to compare what they need.
this man is really enjoying his benefits right now 1st this man can get an insurance 100%, his main plan , maybe something on his jeep is defective already. 2nd this man will get fully paid by either apple or Samsung's rival company, no offense ...
Popular articles
Popular devices
Electric Vehicles