OnePlus system app accused of sending data without asking [UPDATED]
Ivan, 22 November 2017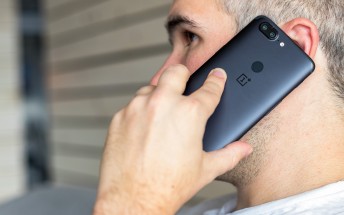 Update: After a few other knowledgeable Redditors chimed into a Reddit thread discussing these accusations, the original poster of the tweet that accused OnePlus posted the following: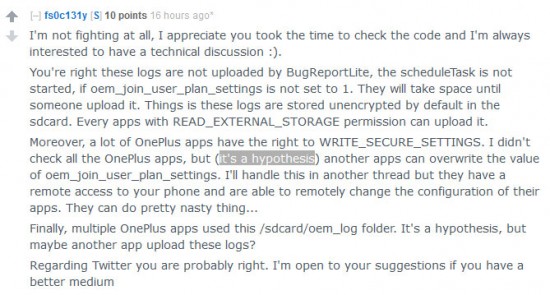 If you head to this Reddit thread you can see a breakdown that proves that OnePlus doesn't send information if the user has opted out of usage logging and crash reports. The phone will log SOME stuff locally (which is true of many other smartphone manufacturers), but it is not sent if the "Join User Experience Program" box is unchecked.
The blatant accusation that OnePlus "is still sending logs without your permission to a server in Singapore" simply isn't accurate. OnePlus has already addressed the issue by allowing users to clearly opt-out of the User Experience Program.
fs0c131y chose Twitter to post these discoveries with a very accusing tone, which was probably not the most responsible thing to do before confirming his findings with another party.
Original story below:
OnePlus is apparently still collecting some user and system data through a system app called OPBugReportLite.
The app is enabled by default when you power on your smartphone and collects battery stats, kernel panics, your device's crashes and sends that compiled information to a server in Singapore every 6 hours.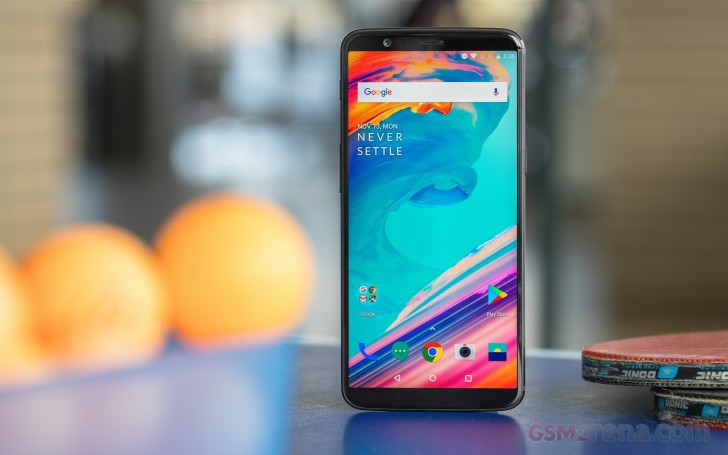 The app was discovered by a Twitter user Elliot Alderson. You can check if the app is present on your OnePlus device by going to Settings - Apps - Show system apps and searching for BugReportLite in the list.
By default the app dumps mostly battery stats, which is fine but the code allegedly has the option to even dump media files and is apparently configurable remotely. The logs from OPBugReportLite are non-encrypted when stored so any app with storage permission could potentially read and use the data.
Hi @OnePlus 👋! How are you today? Let's talk about the OPBugReportLite found in your phone.⁰This app is a pre-installed system app which sends silently, every 6 hours, the battery stats, kernel panics, watchdogs, ANRs and all crashes of your device to Singapore.

— Elliot Alderson (@fs0c131y) November 21, 2017
OnePlus hasn't yet commented on the issue, but we expect it to do so very soon. Tthis isn't the first time when allegations regarding user privacy have plagued OnePlus, nor is it the only company found guilty of this. But it did vow to give its users a clear opt-out from data collection.
Related
Both aren't flagship grade, so pretty comparable if you ask me.
You just opened the door to the "they are China phones" argument... and you do have a point about China phones abusing this.
And where would someone with very good programming skills put something like this when they discover it? Is it not on Twitter or Facebook? Did you expect him to build a website specially for this so you could believe him? Just admit you're a sor...