Former Nokia and HMD exec Juho Sarvikas joins Qualcomm
Yordan, 06 April 2021
Juho Sarvikas has been the driving force behind Nokia smartphones for the better part of the last decade. He was the Chief Product Officer at HMD Global following the rebirth of the beloved smartphone brand, but now the Finn is joining Qualcomm.
Starting April 12, Sarvikas will be a VP at San Diego and will be the president of the North American division.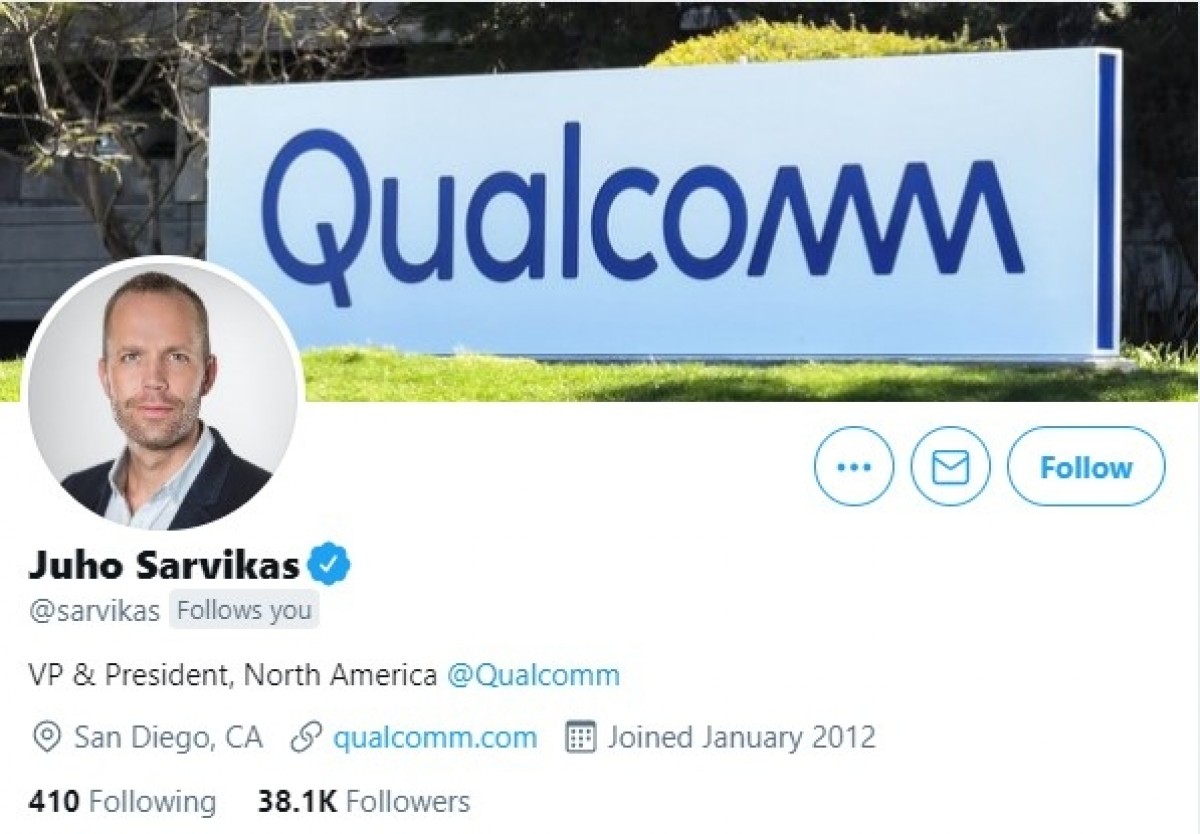 Sarvikas' new Twitter bio and cover photo
The change was announced by Jim Cathey, president of Qualcomm Global, on Twitter. Sarvikas followed with a retweet, essentially confirming the news, which was warmly welcomed on social media by other key executives at San Diego, media people, and fans. Sarvikas moves to the chip maker after 4.5 years at HMD Global and over 15 years in the world of smartphones.
HMD Global was founded in 2016 to bring the Nokia name back to life, and the company consisted of some of the team that was part of the original Nokia conglomerate, later bought out by Microsoft. Sarvikas' role of Chief Product Officer eventually made him the face of Nokia smartphones, thanks to him hosting most of the keynotes and his active presence on social media.
Related
Yeah I too think that he is responsible for recent crap device from HMD. Nokia 8.1 or Nokia 9 pureview was the last phone deserved to have Nokia name
After all, Qualcomm themselves invested on HMD Global, so this should be interesting.
Do not confuse NOKIA with your description.
Popular articles
Popular devices