Fruit Ninja movie coming to a cinema near you
Kaloyan, 26 September 2016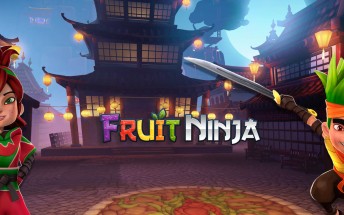 Fruit Ninja - one of the most popular games from the dawn of the smartphones is getting a big screen adaptation. New Line Cinema now owns the rights for the brand and has ordered a script.
The actual Fruit Ninja script will be written by J.P. Lavin and Chad Damiani (they also wrote How to Survive a Garden Gnome Attack, an upcoming Sony Animations book adaptation). The new movie will "revolve around a team of misfits who are recruited to become Fruit Ninjas in order to save the world".
There is no more information on the project, but after Angry Birds success I am sure more of these game adaptations will come to live in the next couple of years.
Related
what about a fow color movie?? .___.
I will love candy crush saga movie. Listen to the name again candy crush saga,Hollywood should go and take nap that might be a good movie title
After failure of Pixels I am gonna approach this one with a scepticism. Hollywood is running out of ideas.