The Galaxy Note20 is 50% off at Google Fi for Black Friday, Note20 Ultra at $799.99
Vlad, 23 November 2020
Generally speaking, people haven't reacted very amazingly to Samsung's $999 Galaxy Note20 (non-Ultra), judging its price in relation to all of its compromises compared to the Note20 Ultra. This is all quite understandable, so we're assuming Samsung hasn't sold a lot of these.
Well, Google is coming to the rescue right now - or specifically, Google Fi, the search giant's carrier arm. For Black Friday, it's offering you a Note20 for just $499.99. That's 50% off, and at this price, the phone is clearly more enticing than if you had to pay the full normal amount.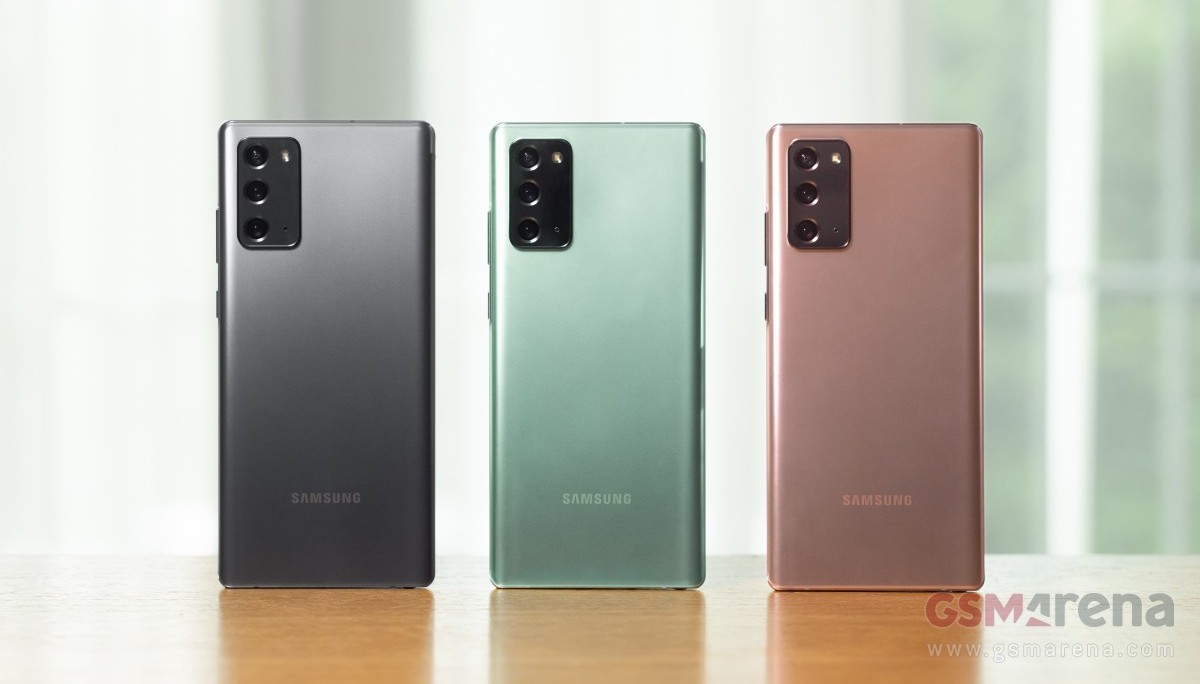 Samsung Galaxy Note20
The caveats are as follows: you need to activate Fi service within a month, and keep it for at least three months. That's it, and note that this isn't a "bill credits" type of deal, you get the reduced price on the spot, when you make your purchase. We haven't seen a more straightforward deal in the US in a very long time.
But wait, there's more! You can also purchase the Note20 Ultra or Galaxy S20+ for $799.99, the Galaxy S20 for $599.99, the S20 Ultra for $999.99, the Galaxy A71 5G for $249 (that's $350 off), or the Pixel 4a 5G for $299 (that's $200 off). Alternatively, there's the Moto G Power for $149 but with $149 in Fi credit, so if you actually end up using Fi that's the phone basically for free, and the same arrangement is also in play for the Moto G Stylus which is $199 but comes with $199 in Fi credit.
If you're interested in any of these deals, make sure to grab them while they're hot. After all, Black Friday isn't forever, although it's definitely become much more than one single day in recent times.
Related
ASAP 2 Hospital ER
25 Nov 2020
3Zy
...and what's wrong with the Note20 Ultra being cheaper than the inferior S20 Ultra? It's great news for new buyers and definitely not your call to make unless you want to tell Samsung how to run their business even though it's aw...
Are you F kidding me? The title states the Note 20 ULTRA is at 799.99 while the S20 Ultra is at 999. Blind? BTW a S20 Ultra with Snapdragon is WAY better than an Exynos Note 20 Ultra.
Although you're right that these deals are the real thing, the thing that doesn't add up is why would Romania have to comply with Bulgarian laws when the same can be said to Bulgaria complying with Romanian laws...? 🤯
Popular articles
Popular devices
Electric Vehicles