Galaxy Note7 deemed safe catches fire on a plane
Vlad, 05 October 2016
By now you'd expect a Samsung Galaxy Note7 from the first batch to easily catch fire - after all, that's why the Korean company recalled all 2.5 million units it sold until September 2. On the other hand, you probably wouldn't expect a replacement unit, deemed safe by its maker, to have the same fate.
Yet it appears as that's exactly what happened today in Louisville, Kentucky, aboard a Southwest flight to Baltimore. While the plane was still at the gate, a 'safe' Note7 spontaneously decided to catch fire. The flight was immediately evacuated, and the picture below purportedly shows the phone after smoke stopped coming out of it.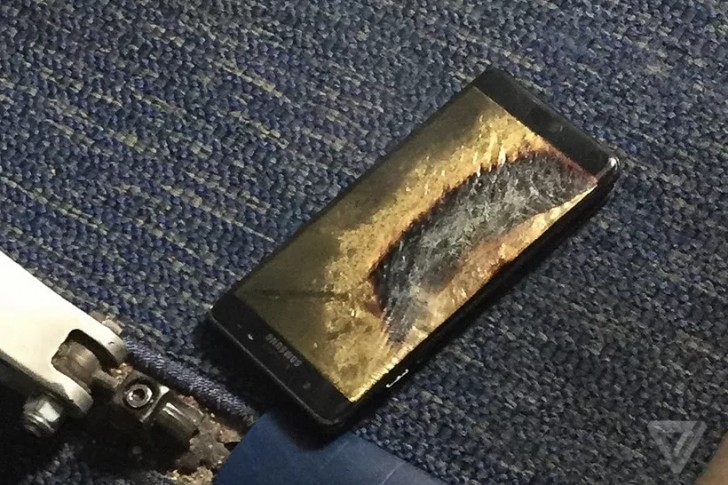 No one was injured in this incident, as the handset's owner quickly threw it on the plane's floor. The man in question claims this was a replacement Note7 unit, which he picked up from AT&T on September 21. He provided the photo below, showing the box in which the new device came.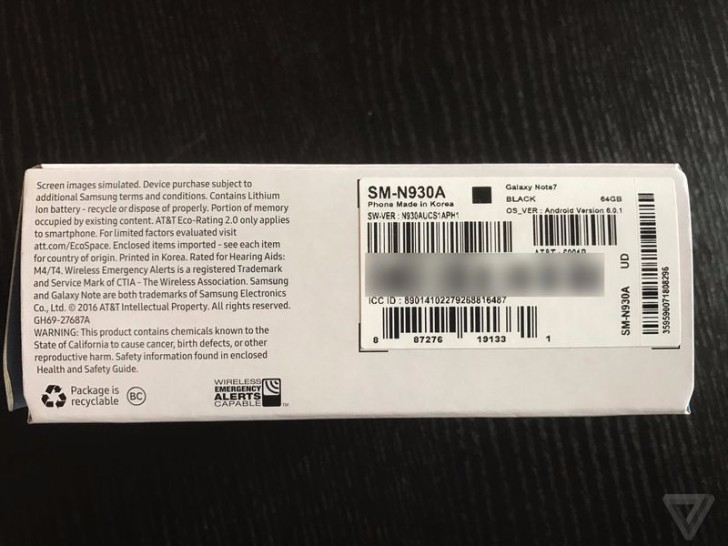 Very noticeable is the big black square that's supposed to confirm that the unit inside has a safe battery, one that isn't prone to spontaneously combusting. The Note7's owner says his device had the green battery icon too, another confirmation that this was a replacement unit.
Then again, that can't be verified anymore, and there's a chance the box is from another handset of course. So while you probably shouldn't panic at the moment, if this turns out to have been truly a unit deemed 'safe' by Samsung, things really aren't looking good for the Korean company.
Here's what allegedly happened. Brian Green, the owner of the exploding phone, turned it off after boarding, as per the flight crew's instructions. He put it in his pocket when it began smoking. He then dropped it on the floor of the plane, noticing "thick grey-green angry smoke" coming out of it. When a colleague of his went back into the plane to get some personal belongings, he noticed that the phone burned through the carpet and managed to scorch the subfloor of the plane.
Green says it was at 80% battery left when this happened, and he's only ever used wireless chargers to top it up since he got it. Samsung has not commented on this yet.
Related
Anonymous
09 Oct 2016
IVS
Samsung should sue that person if it is malicious framed. But if not, Samsung should pay the consumer loss.
AnonD-292864
09 Oct 2016
8qA
This is fake. Black Note 7 has a black box and this box is white and it should say black onyx on the box not just black. Finally they say "the phone burned through the carpet and managed to scorch the subfloor of the plane." and when we look at the p...
AnonD-292864
09 Oct 2016
8qA
Actually, Apple uses cheaper quality components in their iPhones.
Popular articles
Popular devices
Electric Vehicles