MobileFun: Galaxy Note8 pre-orders are 30% higher than Note7
Yordan, 28 August 2017
Samsung launched the Galaxy Note8 with Infinity Display last week and pre-orders are already open. According to MobileFun, one of the biggest online retailers in the UK, those about to own the new flagship ordered 30% more accessories compared with the Galaxy Note7 a year ago.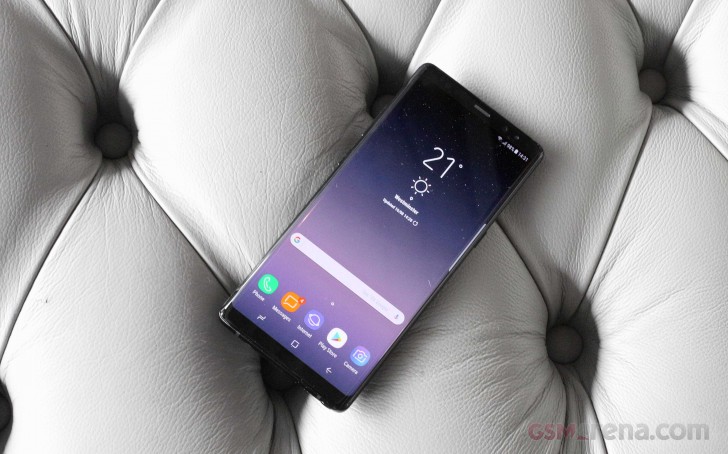 The Galaxy Note8 costs £869 SIM-free and owners are making sure the expensive gadget stays safe, says MobileFun. Instead of slimmer fitting cases, users went for the more protective options including a combo of a rugged case and a compatible glass screen protector in the 18.5:9 display.
According to the retailer, increased interest in pre-orders of Note8 cases and screen protectors correlates to a strong spike in Galaxy Note8 orders. Such large volumes of pre-orders came as a surprise for the company that expected a little more hesitation. MobileFun says that "the hardcore Note series fans have stuck with Samsung, which is refreshing to see".
Related
Actually the deals are going on now. Which is one of the reasons the pre orders are on. Why some people who might have otherwise waited for something else because of the price and lacking are actually going for it or considering it. Myself included...
The same way rich people buy expensive champagne/wine bottle. Then buy expensive fragile glass cabinet to display them. The way how people value aesthetic is amazing.
I think mobilefun is primarily a UK store, so, roughly infinitely higher than Note 5 pre-orders, as the Note 5 wasn't sold in the UK. Also, the Note 7 preorders were massive. It wasn't until after it was launched when the battery issues were found.
Popular articles
Popular devices