Galaxy Note8 pre-orders top all of its predecessors' in the US, 400,000 logged in one day in Korea
Vlad, 08 September 2017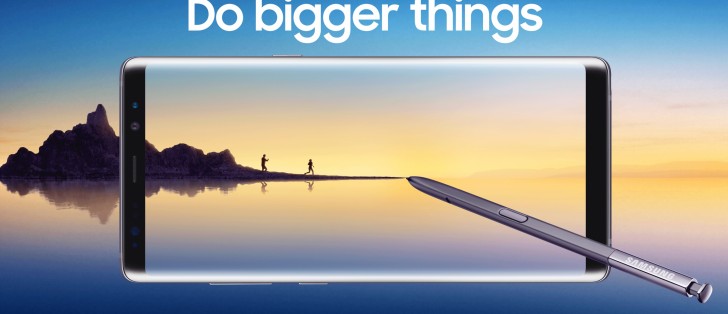 Today Samsung has proudly announced that it's received more pre-orders for the Galaxy Note8 in the US than for any of its six predecessors. This means it's already shaping up to be the best selling Note ever, and it's not even in stores yet - it will make its debut on physical retail shelves on September 15.
The company is obviously pretty happy with this accomplishment, as you'd imagine. Over in its home country of South Korea, 395,000 pre-orders for the phone have been logged after just one day.
The ill-fated Note7 managed to net 380,000 pre-orders over the entire 13-day pre-sale period, so the new Note is clearly a raging success over there as well. The Note8 will be released in Korea on September 21, though shipments of pre-orders start on September 15.
Related
Damn even I'm impressed by these astounding numbers, way to go king!
I can only say this Sonyuser 85, In all the phones I have in the last 26 years, Sony, Samsung and Apples have never failed me and Sony Ericsson. Nokia some have been good and others terrible and HTC I would never get again for atrocious customer supp...
Indeed Z5 family was the most unfortunate high-end devices made by Sony. Even with that Sony had the least problematic/defective components from factory made, devices. They were fragile indeed and because of bad maintaining problems appeared. But com...
Popular articles
Popular devices