Gaze upon the upcoming LG Nexus in this 3D render
Peter, 14 August, 2015
It seems like the two upcoming Nexus devices will look the same in addition to having mostly the same specs. A 3D render of LG's 5.2" Nexus shows a fingerprint scanner on the back, below the camera. The camera protrudes a couple of millimeters from the back.
The back itself is plastic with beveled edges, fitted on a metal frame. The camera features a dual-tone flash and an additional component, which may be laser autofocus. Assuming these renders are accurate, the upcoming LG Nexus 5 looks a lot like the Huawei Nexus that was handled on video a few days ago.
Google wanted a fingerprint reader on the back of the Motorola-made Nexus 6, allegedly it would have been where the Moto logo is now, below the camera. Things didn't work out, but Android has native fingerprint support now and the hardware has to catch up.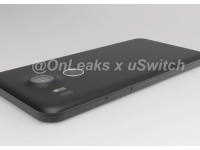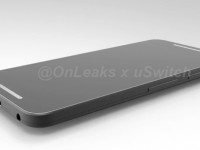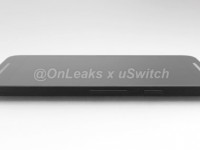 Unconfirmed 3D render of the upcoming LG Nexus 5
On the front two Moto-style stereo speakers are visible, on the bottom is a USB Type C port. This 3D render lives up to the prevalent rumors about the Nexus handset, but it goes without saying they are not guaranteed to be correct.
Related
Nexus 6 is bulky and was expensive as hell upon its release compared to the previous model Nexus devices. Nexus 6 can say hi, but it shouldn't expect to be held in the "performant for a good price" category in my eyes.
It's trend to get popped out camera module as supermodel anorexic thin phone is the norm, but why they don't width requirement for the camera as chance to put bigger batteries? That way, the camera module doesn't popped out and user will have bi...
I hope they work at the back panel . The pop-out-cam isn't that appeling and a matted back finish is all that makes a nexus stand up for its name.
Popular articles
Popular devices