Google Pixel 2 and Pixel 2 XL stock depletes, waiting begins
Ivan, 05 October 2017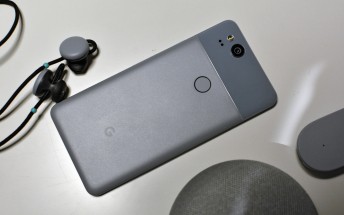 If you have a Pixel 2-shaped hole in your heart then you'd best be prepared to wait. The Pixel 2 and Pixel 2 XL are already showing out of stock warnings on most models.
The Google Pixel 2 is easier to get - in most configurations it will ship by October 17 though some color and storage configurations will ship in 5 to 6 weeks although that estimate could be pushed further back.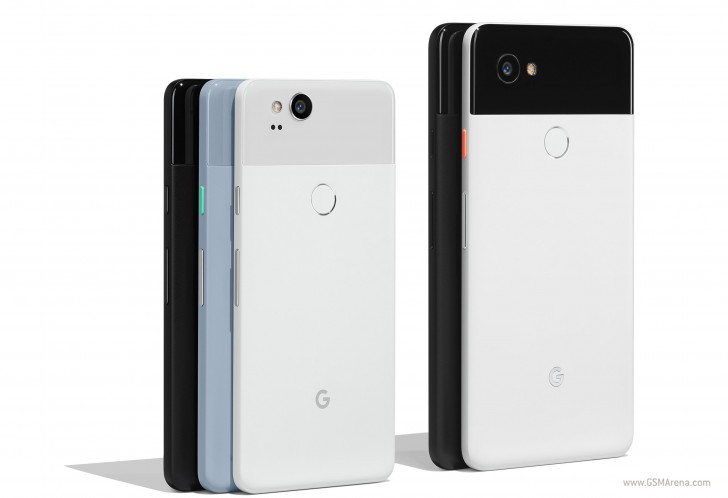 The more desirable of the two - the Google Pixel 2 XL - can ship in 2 to 3 weeks in a best case scenario if you really don't care for a specific memory/color combo and you are in the US. Waiting 5 to 6 weeks is the least you can get in Europe or if you want a bit wider selection of options. Worse still, some configurations are already showing as shipping in December and other are already listed as out of stock.
This is the story on all of Google's launches so it's hardly a surprise. Google still has a tough time keeping the original Pixel and Pixel XL in stock, a year after their release.
And by the way if you live in the States and want to get a Verizon device things are even worse - shortest waiting period is 4 to 5 weeks, while the Black and White Pixel 2 XL is completely unavailable. You can check the Play Store links below for more details.
Related
Google, so hard to make enough phones beforehand like samsung and apple do?
Thanks for that. They did have a few off the rails moments. As for one A9. Well, a lot of my friends use to charge their apples in the day constantly. Not to with A9. Just so much to like with it. And it's pretty too if that's the word. Updates, well...
just go to the google store, check out pixel 2 specifications, there are list of bands coverage