Global wearable band market grew 65% in Q3, Xiaomi dominates worldwide
Enrique, 13 December 2019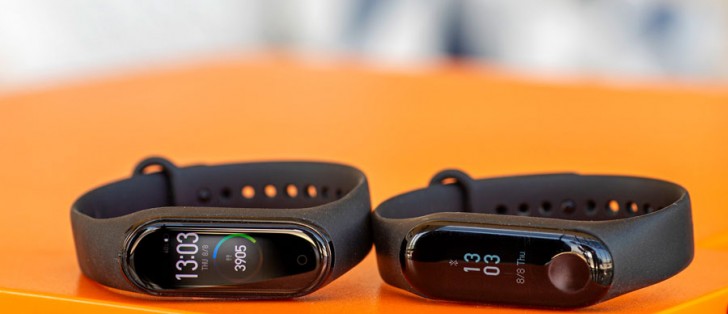 Earlier this week, the IDC reported that Apple dominated in the wearables industry last quarter, particularly in the 'hearables' sub-category with he growing popularity of AirPods. Today, a new report comes from Canalys that solely focuses on the wearable bands segment which includes the sales of smart fitness bands, smart watches, and fitness trackers. Globally, Q3 of this year saw
For Q3, Xiaomi saw the most shipments in the category worldwide, shipping 12.2 million units with 74.4% of growth YoY and reaching 27% market share for the quarter. Xiaomi's growth is attributed to "strong domestic performance and aggressive overseas expansion." Apple placed second with 15% market share, where 60% of shipments were attributed to the newest Apple Watch Series 5.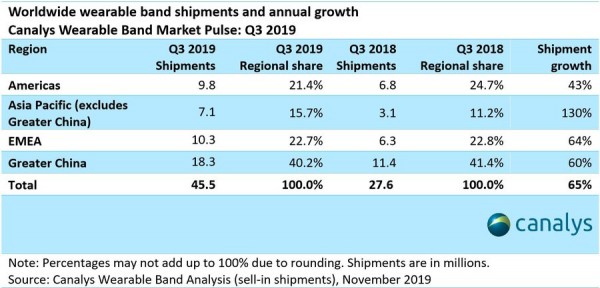 Huawei ranked third with 5.9 million units and 13% market share and saw 243% annual growth thanks to growing sales in China. Fitbit made up 8% of the market and was the only vendor that didn't see much growth compared to last year. Samsung ranked fifth with 6% market share with sales in Asia boosted thanks to the entry-level Galaxy Fit tracker.
In the Americas, Apple better anticipated demand for its much-updated Watch Series 5, moving 3.5 times more units during its launch quarter compared to the Series 4 Apple Watch. Meanwhile, the Series 3 became cheaper, boosting Apple's wearable band sales for the quarter.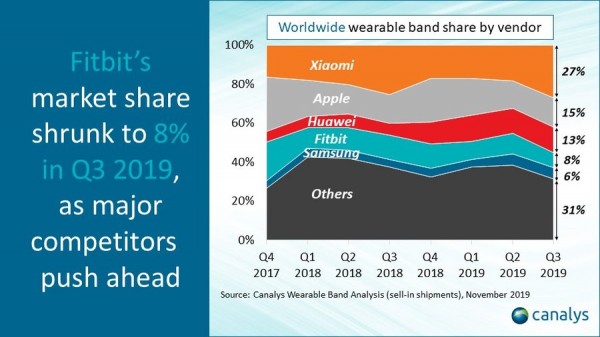 In Asia Pacific (not including China), Fitbit and Samsung entered the low-cost tracker segment that Xiaomi had dominated for a while with some success in the price-conscious market. In the EMEA (Europe and Middle East) segment, Xiaomi's aggressive push into Europe with low entry cost fitness bands really boosted its sales.
Finally, in China, the market grew by 60% with Xiaomi in the lea, though Huawei trailing close behind thanks to a 290% boost from last year. Most of Huawei's growth was contributed by its bundling of low-end bands to boost its smartphone sales. "Huawei will face growing challenges to sustain its growth pace with the Watch GT line-up, as it will be forced to come up with new features and stronger use cases that can truly drive upgrades in the long-term." Apple also saw growth in China with sales of the new Series 5 Apple Watch.
Related
Tested my hr just now & it says 63 bmp while browsing this site. :-)
When I sat there and did nothing, it said my heart rate was 121/min. Since then, I just don't trust it anymore.
Popular articles
Popular devices
Electric Vehicles