Google had 4K @ 60fps support in the Pixel 4 during development, then removed it
Peter, 25 October 2019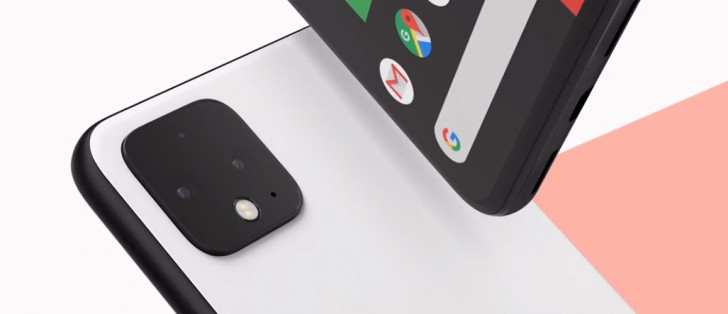 It turns out that the Pixel 4 and 4 XL could have featured support for 4K video recording at 60fps – this was briefly enabled during the development phase and pulled just a couple of days later. Editor-in-Chief of XDA Developers, Mishaal Rahman, discovered this in the commit messages for the Pixel software.
The change was simply reverted with no comment as to why. There could be several reasons – for one, as Google itself pointed out, 4K @ 60fps uses up to 500MB of storage per minute. And the Pixels only have 64GB as standard, 128GB if you pay extra.
The way Google painted it, the decision was made because few people use the 4K @ 60fps mode. But we can think of other reasons – maybe the video quality wasn't to Google's liking. Maybe the chipset started heating up too much. Or maybe it drained the battery too fast.

Whatever the reason, Pixels never supported 4K @ 60fps and the fourth generation is no exception. As Rahman points out, enabling 60fps mode shouldn't be too hard – the folks over at XDA have pulled off much more impressive feats – and when that happens, we'll find out if there's a reason beyond storage capacity.
Let's look at the iPhone XS for a moment. One minute of 4K @ 60fps footage results in a 400MB file (using HEVC). If you switch to 4K @ 30fps, it's 170MB. Of course that's just a result of the chosen bitrate. Still, you can't go too low or compression will mess up the image quality.
At the time when Google devs added the 4K @ 60fps mode, HEVC doesn't seem to have been supported. So, the profile prescribed H.264 video recorded at 72Mbps – that's 540MB per minute. HEVC could have lowered that significantly, but perhaps not quite enough.
PS. HEVC support was added to the Pixel 4 with the Google Camera 7.2 update, which rolled out on launch day.
Related
AnonD-558092
29 Oct 2019
QGt
Yours can technically take 120fps. But the Snapdragon one is still lagging behind so it's not enabled.
Am i the only person that have a bigger than the free option google drive account? Reading all complaints makes me think so sometimes :D I mean, yeah.. it costs money but im happy to pay for that to make it more hassle free. I would agree that the ba...
Popular articles
Popular devices
Electric Vehicles