Google Allo is making its way to the desktop, could it be too late, though?
Enrique, 24 February 2017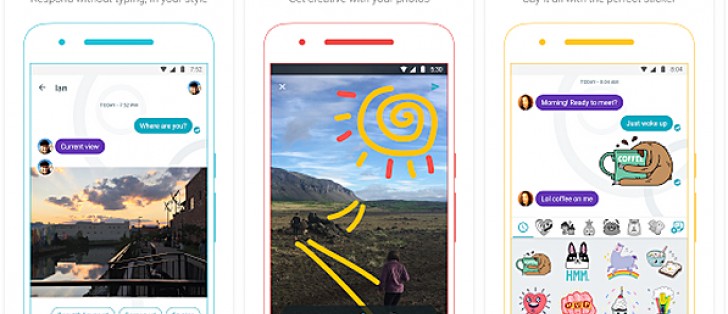 Google's Allo was a highly anticipated alternative to Google Hangouts. Finally, users would be able to use Google's new predictive messaging platform, complete with the (new at the time) Google Assistant. Something that upset many users coming from Hangouts was the inability to use the service across multiple devices, or at the very least, on a desktop computer.
Well, Google's own Nick Fox has tweeted a sneak peak of a web-based client for Google Allo. He mentions the product is still in early development, so that could mean we wouldn't see the web client for another several months or so.
Still in early development, but coming to a desktop near you... #GoogleAllo #SneakPeek pic.twitter.com/f7QNFH7IHO

— Nick Fox (@RealNickFox) February 24, 2017
Allo hasn't really stuck as much as Google probably wanted it to. It fell off the top 500 apps in the Play Store not too long ago. Not to mention, there are already far too many alternative messaging services available. If you're reading this, Google, please just make one app that combines SMS, MMS, RCS, Allo, and video calling and call it "Android Messaging".
I can assure you that many more folks would be willing to use Allo's features if they were easily available, not by making us download a separate app and leaving it up to us users to convince others to set up a new messaging platform to communicate with a handful of people.
In a world with globally popular messaging platforms like Facebook Messenger and WhatsApp, Allo could be on its way to a shelf in the back of a closet in a couple of years if it doesn't step its game up.
Related
I agree also Less (choice/complication/effort) = more
AnonD-647743
26 Feb 2017
5M9
Considering that there are already at least two cross platform apps with solid desktop extensions, being What'sApp and Viber, both having End-to-End encryption baked in, why would anyone want to use Allo? Allo, which needs to be unencrypted to ...
AnonD-82281
25 Feb 2017
j}4
Google's strength is acquisition. The apps they bake in store are generally inferior to exisitng products. Allo, Google+, Docs, etc etc etc.
Popular articles
Popular devices
Electric Vehicles