Google announces Daydream, a VR platform built into Android
Vlad, 18 May, 2016
Coming with the final Android N release later this summer is Daydream. This is essentially the name for Google's new VR platform that will be part of Android itself.
Daydream will be the home of VR content inside Android. There will be a Daydream version of the Google Play Store, and it will contain all the VR-ready apps. You'll use this in VR mode, and whenever you are in Daydream you can easily go back to the list of your VR-capable apps. Among those you'll find Street View, YouTube, Play Movies, and Google Photos, but also many games as you'd expect. When inside Daydream, your notifications will be displayed as 3D cards.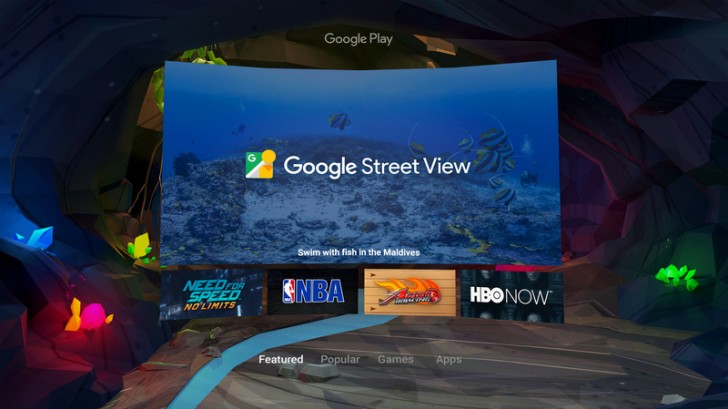 Coming to support Daydream at a low level in the Android OS is a dedicated VR mode. Phones that will be capable of entering this mode will be specially certified by Google. Apparently we should expect devices from Samsung, HTC, Huawei, Xiaomi, LG, ZTE, Asus, and Alcatel to launch during the fall. The first phone to be Daydream-capable is the Huawei Nexus 6P, unsurprisingly.
There's a need for a certification process of sorts because phones that will be marketed as Daydream-ready have to be able to pump things up to the max when in VR mode, resulting in a latency of around 20ms (from the moment you move your head to the moment the content on the screen changes accordingly). This will be achieved by harnessing all the power of the handset's CPU and GPU, as well as a new graphics buffering system that will be used when in VR mode.
Google has created a reference design for a VR headset that should be useful but also comfortable to wear for long periods of time - this is that rumored successor to Cardboard. Except Google is sharing this design with partners, so don't expect the search giant itself to launch such a product. The headset will come with a controller that's been designed by Google too. This knows when and how you wave it in the air, and will sync your hand's movement to whatever's in your VR space. It has two buttons and a clickable touchpad surface.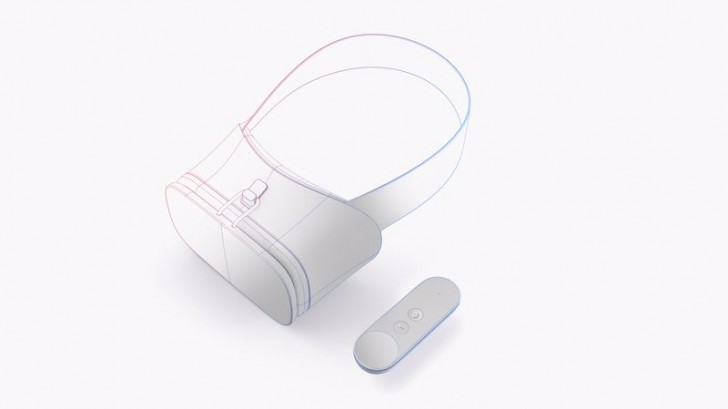 The end-user part of Daydream will be out later this year, but developers can already create apps for the new environment.
Related
I like HTC Vive experienced better. It have hands controller which makes gaming more realistic. The display resolution thing can wait. Battery life over high res anytime.
Funny thing is, even the Oculus Rift and Vive are not 1080p per eye (though this term is not correct, as the "p" forces the ratio to be 16:9 and maybe 16:10 as well, which would not be the correct ratio. Its more like 1080i (1440x1080 which is 4:3) t...
well bro, the xperia z5 premium comes close with its 4k display, however sony doesn't seem to be interested to advertise such an ability
Popular articles
Popular devices
Electric Vehicles