Google Assistant gains more features as it marks availability on 100M devices
Yordan, 17 May 2017
Google I/O keynote had a plethora of announcements about its in-house Google Assistant. We already told you the platform would be available with limited functionality on iOS, but on Android, it will bloom in all its glory - you will be able to buy stuff, and you can talk to it in other languages.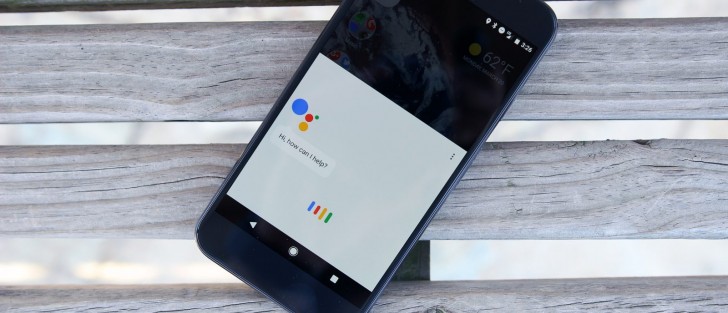 This summer Google Assistant will be able to detect and respond in French, German, Portuguese and Japanese and by the end of the year Italian, Spanish and Korean would also be available. This update will come to over 100 million devices, Google said. The number represents the currently active phones with the assistant, so surely they'll massively grow by the end of the year.
Google Assistant will also assist you with shopping and ordering food - you just talk to it like at Google Home, select the type of payment from your saved wallet and finally authenticate with the fingerprint.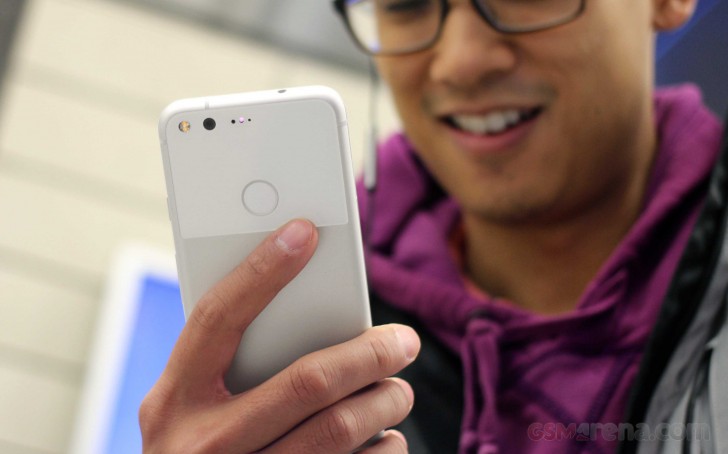 Until now, the Assistant was working on its own. Today Google announced the AI platform would work with third party apps and actions created for Google Home will also be available for Google Assistant. The company demoed ordering delivery from Panera, including the complete process and payment.
And if you don't want to talk to Google Assistant, you'll be able to type out your commands or questions to Google Assistant. Opening the app, you'll see a little keyboard button, though the voice option would still be available. When you type in something, Assistant will also keep it quiet.
Google tries to tackle competition not only from Amazon's Alexa but Samsung's Bixby as well. The company introduced Google Lens which is basically a reverse image search - you point your camera to a flower or object and Google Assistant tells you what is this in real time. According to Sundar Pichai, Google CEO, you will also be able to scan the Wi-Fi router name and password and automatically connect to the network.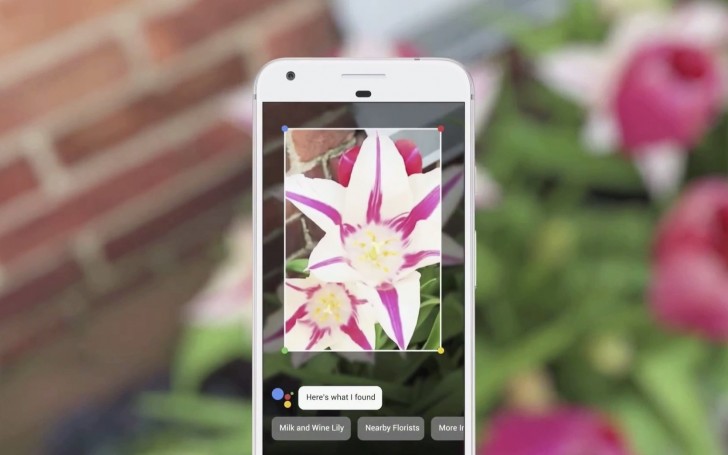 Google also combined the Assistant with your location and Google Maps. If you point to a street window, you'll receive info and rating, gathered directly from the Maps platform. The camera also proves handy when you are at a foreign place and don't know the local language. A Google exec demonstrated how Google Assistant translated directly a sign in Japanese for some food delicacy along with the price and the AI also pulled some images of how the dish should look.
To sum up, Google has learned a lot from its previous projects and made Assistant smarter than ever. The new features surely should worry competitors such as Amazon, Samsung and Apple and how their respective assistants can respond to the challenge.
With Google Lens, your smartphone camera won't just see what you see, but will also understand what you see to help you take action. #io17 pic.twitter.com/viOmWFjqk1

— Google (@Google) May 17, 2017
Related
Should work on 6.0 like my galaxy a5 2016. I'm using English (US) tho
Among my other passions, technology is one of the most, and so I always agree and support all those who improve it (positively), and Google is definitely one of the most. So absolutely well done again to Google. Then it will be really interesting to ...
Popular articles
Popular devices
Electric Vehicles