Google brings three month Buddy Pass for Stadia Founderís Edition owners
Sagar, 17 December 2019
Googleís Stadia has been live for more than a month now, aiming to finally take cloud gaming out into the mainstream. The early adopters who purchased the $130 Founderís Edition bundled with a limited-edition Night Blue Stadia controller, a Chromecast Ultra and a three-month subscription to Stadia Pro are now getting the option to gift their friends a three month trial of Stadia Pro.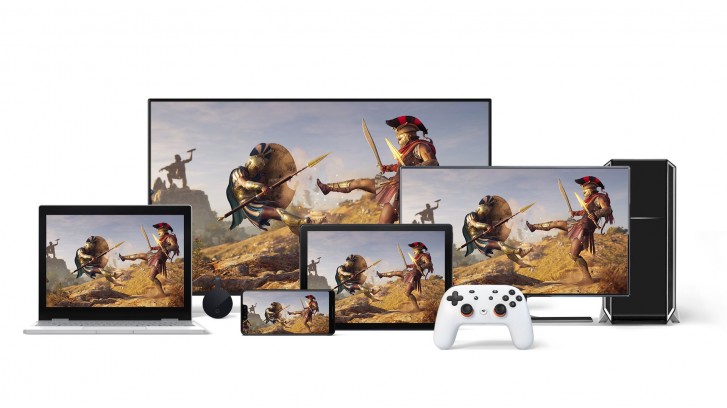 While Stadia comes in a free version, the Pro subscription offers streaming up to 4K resolution, a growing array of free games and discounts as well as 5.1 surround sound all for $10/month. Founderís Edition members can now gift the three month Buddy Pass to friends via the official Stadia app.
In order to redeem the offer, youíll have to download the Stadia app and enter the access code and create an account. After that, you can hop in and immediately start playing on your phone, tablet, laptop or Chrome cast connected TV.
Google Stadia is currently live in 14 countries around the world, including the US, UK, Belgium, Canada, Denmark, Finland, France, Germany, Ireland, Italy, the Netherlands, Norway, Spain and Sweden.
Related
Still no gaemes included compared to U Play, Steam, Blizzard site, Rockstar etc. And for the best of best deals gog.com is the king of the gaming.
currently Google promised 4K, but a lot of games don't even support that. (red dead redemption....boasted 4K, but even developer only had 2K) Upscaling doesn't count as 4k There is no price justification (as you need to purchase games separately..n...
Cloud gaming is the future but the first impression matters a lot and honestly Google stadia has terrible impressions while also the fact that amount of data currently required to use stadia Is too much