Google Duplex can now book movie tickets for you
Ro, 21 November 2019
The Duplex AI-powered assistant for booking announced back at Google's I/O this year and now the tech giant is expanding its functionality. The service can now search and book online tickets without you being actively involved the process.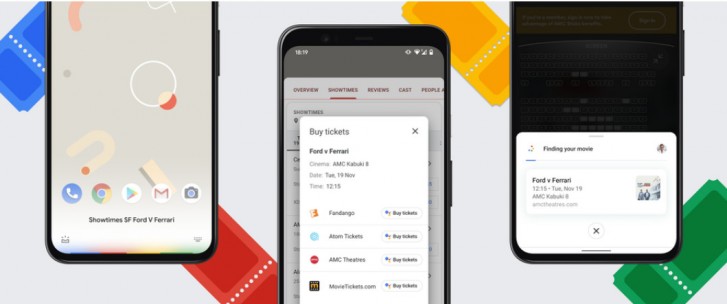 You don't have to go through the rather painful process of filling up forms no more as the assistant will do that for you. You just have to summon it and say what movie you want to watch in your area or just do it over the standard Google search on your phone.
The assistant will do the rest and just ask you to choose seats and pay for the actual tickets. That's it. It will use your personal information saved to Chrome to fill out all the necessary forms.
So far, the assistant works with 70 theaters and ticket agent websites with some of them being AMC, Fandango and MJR for the United States and Odeon in the UK.
Related
Haha funny i use company website to do so. Its also pretty easy and i dont need to store vulnerable data to my cell phone.
I dont have their app. I don't have many apps related to companies. Many apps I install and uninstall after use. So yeah, it may actually help to have it.
Anonymous
22 Nov 2019
KSu
Soon Google will be flirting with your wife.
Popular articles
Popular devices
Electric Vehicles