Google expands its Google Pay support with 30 more banks in the US
Ro, 25 August 2018
To better compete with Cupertino's Apple Pay contact-less payment platform, Google is looking to expand its support for more banks worldwide and especially on US soil. Of course, that doesn't mean that Apple is just sitting nearby and watching.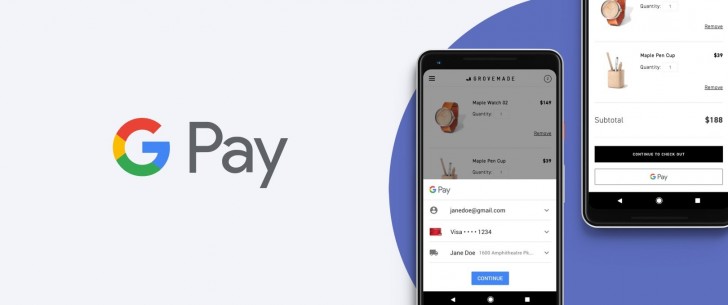 Today Google updated its list of supporting banks and added 30 new names. You can see all of them below, or if you want to check the complete list of supported banks in the US, visit the source link below.
BlueOX Credit Union
City Credit Union
Community First Credit Union (CA)
Community Trust Bank
Cortland Savings and Banking
Desert Rivers Credit Union
EFCU Financial
Edge FCU
Fall River Municipal Credit Union
Family Savings Credit Union
First Community Bank (SC)
First National Bank in Howell
First National Bank of Sandoval
Forward Bank
Generations Credit Union
Glass City Federal Credit Union
Granite Credit Union
IncredibleBank
Kentucky Bank
Los Alamos National Bank
MembersOwn Credit Union
Monson Savings Bank
North Shore Trust and Savings
OU Federal Credit Union
Prospera Credit Union
Rockford Municipal FCU
The Village Bank
United Bank and Trust
Wellington State Bank
Wyoming Bank & Trust
Related
Anonymous
26 Aug 2018
m%5
Who would even entrust google with such important details? If you want to do things involving your money and other personal data, you can never choose google.
I wish GOOGLE PAY will support my local banks.
Anonymous
26 Aug 2018
q5y
I wish they would add Green Dot Bank. I know a lot of cards including gift cards, payroll cards, etc. are ran under Green Dot Bank. It would be nice to be able to use Google Pay with these cards.
Popular articles
Popular devices
Electric Vehicles