Google films people reacting to the Pixel 7 Pro, confirms pre-order start date
Vlad, 21 September 2022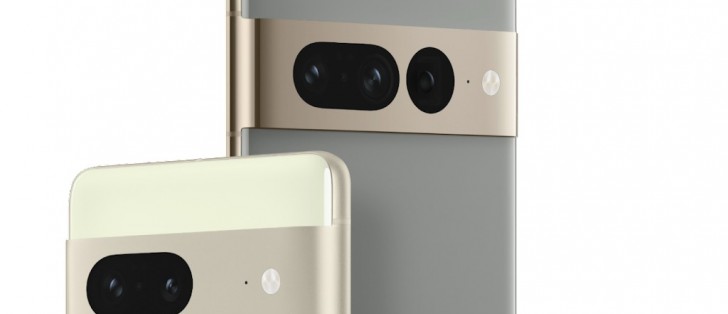 Google's promotional/teaser campaign for its upcoming smartphones is continuing in full force today, with the release of a new video. That's not out of the ordinary in itself - after all, the company has been teasing the Pixel 7 and Pixel 7 Pro since May in one form or another. But this video is a bit... different.
It's basically showing you reactions people had to seeing the Pixel 7 Pro, one would assume for the first time. That's all fine and dandy, but while you and us can see the people, and their reactions, we can't see the phone until the very end.
Again, this wouldn't be out of the ordinary, except Google's already shown us the Pixel 7 Pro multiple times. There's an entire section on its online store that's dedicated to it - complete with images of all three color versions!
Anyway, yes there's a watch (you'll get this only if you watch until the end), and it's getting fully announced along with the two new Pixels at an event on October 6. The devices will go on pre-order on the same day as the event. This was rumored since early August, and now Google has confirmed the move with the small print in the video. We're going to then assume that the October 13 rumored shipping date is also going to pan out, but let's see what happens.
Related
Anonymous
29 Sep 2022
3xL
That comment had neither bigotry nor transphobia. Quit being a radicalized snowflake and wake up to reality. Woke =/= Awake
Ah yes the tried and true bigotry and transphobia from the right. Right on cue. you people really only have two jokes and they're both unfunny lol.
Anonymous
26 Sep 2022
tSm
Google: Let's put that Dynamic Island-thingamajig at the back so that it isn't obvious that we like it on our product.
Popular articles
Popular devices
Electric Vehicles