Google Flights can now predict if your flight will be delayed
Enrique, 31 January 2018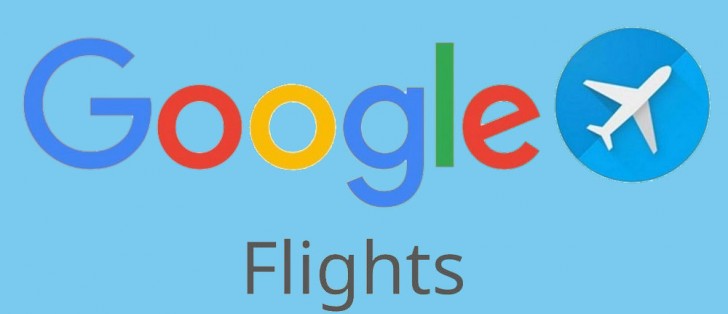 Google's vast collection of data helps the travel industry with Google's Hotel search tool and Google Flights. Google is announcing a couple of new features for its plane-ticket search.
Starting with finding cheap flights, Google will begin offering more specific information about cheaper flight fares. New kinds of basic economy flights may not offer a carry-on or the option to pick your seat, so Google Flights will provide this information for American, Delta, and United.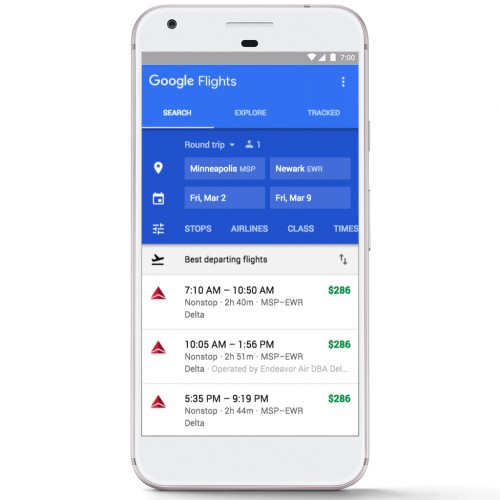 Next, Google will be able to predict when you flight may be delayed. Google uses a combination of historic data and recent flight status information to foresee a flight getting delayed.
Google Flights will also offer information as to why a flight has been delayed to keep passengers informed. Delay predictions will only appear if Google's algorithms are 80%s sure it will happen.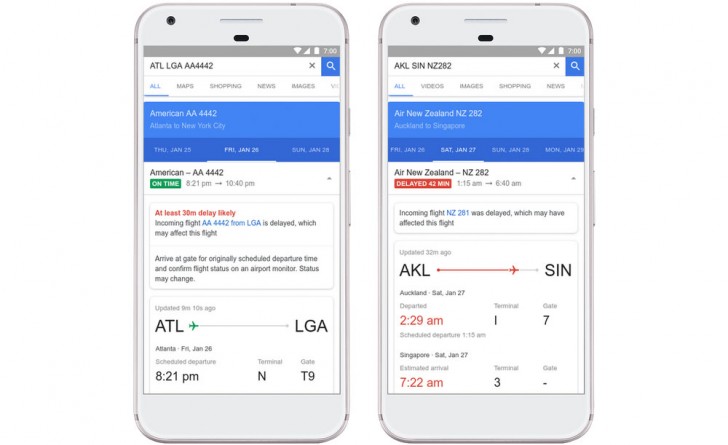 To look for flight information, just type the flight carrier and flight number or flight route (San Francisco to Hong Kong) into Google and you'll know all about it.
Related
buahahahahahahahahahaha! almost pissed myself laughing as it will use "historic data".. (there was a flight delayed a month ago so your flight might be delayed as well) buahaha. I hope that google will get this right because for now I haven't had a...
AnonD-732843
01 Feb 2018
HCc
I can say the same about my home situation lol but what I meant by that is that at your home you can do whatever you want whereas at the airport you can't.
Anonymous
01 Feb 2018
IWM
The airport here feels more cosy than my home lol
Popular articles
Popular devices
Electric Vehicles