Google Home's Assistant now knows 5 million recipes, will help you cook
Vlad, 26 April 2017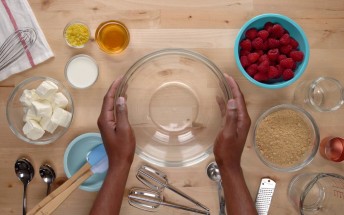 If you haven't placed your Google Home in the kitchen, you may reconsider after you read this. Today Google has announced that the Assistant inside the Home is going to learn 5 million recipes over the coming week.
Once this rollout is complete, the device will be able to help you cook, by giving you instructions for any of those recipes. To use the functionality, go to Google Assistant on your Android phone or use Google search to find a recipe. Pick what you like and hit the "Send to Google Home" button.
Then, once you're ready to cook, tell your Home: "OK Google, start cooking" or "start recipe". It will answer with the list of ingredients to gather, and then walk you through the entire recipe. If you aren't sure about something, you can always ask it to repeat. While you're following the recipe, you can have it play music, ask it about conversions, or tell it to set a timer.
Related
this is way better than other function such as asking the virtual assistant to turn on/off light. This really help people to improve. good one Google.
This feature will be really great, especially for beginners, like me!
Popular articles
Popular devices