Google is going to allow iPhones, Samsung, and OnePlus devices to Project Fi
Enrique, 28 November 2018
Earlier today, a post over at BGR was posted prematurely which revealed that Google is going to open up its Project Fi network to more devices starting tomorrow. Actually, Google is supposed to officially announce it tomorrow but word got out and Droid Life reported about it before the original post was taken down.
According to the now deleted post, Google Fi will allow you to bring phones from Samsung, LG, Motorola, OnePlus, and iPhones "in Beta". Google mentions that the "full Google Fi experience" won't be available to phones that weren't "designed for Fi". These phones (Pixel 3, 3XL, 2, 2XL, LG G7, LG V35, Moto G6, and Moto X4), can seamlessly switch between Wi-Fi, T-Mobile, US Cellular, and Sprint towers to achieve well-rounded coverage.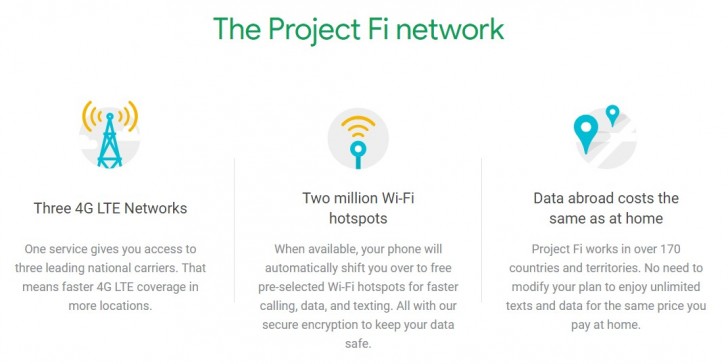 Source: Google Fi
Not all phones are 100% compatible with Fi, so using an iPhone won't get you the quick Wi-Fi/LTE "enhanced" transition that is compatible with only devices on Android Pie. Still, even without the Wi-Fi LTE hand-off, you'll have pretty good combined coverage from three LTE carriers and a great value for those who don't use too much data on an individual plan.
In any case, Google hasn't announced this yet, but is expected to at 10AM Pacific time – should anything else come up, we'll update this post.
Related
Fi's data is so ecpensive and frankly Pixels aren't very good phones
Love the Community
28 Nov 2018
Fv4
Guys, Project Fi is basically the first mobile service provider of e-SIM. It's like Verizon and AT&T just only for e-SIM. The fact that Samsung and OnePlus is part of this may mean that they'll release a single SIM with e-SIM phones.
Popular articles
Popular devices
Electric Vehicles