Google is offering Pixel XL as replacement for defective Nexus 6P units
Himanshu, 14 September 2017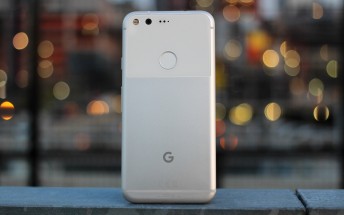 Google is offering users with defective Nexus 6P units (purchased directly from the company's online store) a brand new Pixel XL smartphone as replacement. This has been reportedly going on for some time now, but came to light recently. Even units out of the original 1-year warranty are eligible for the upgrade.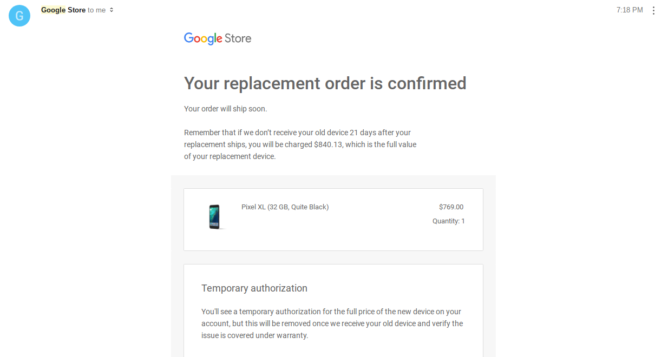 It's worth mentioning that whether or not you'll get a Pixel XL as replacement depends on your region. Reportedly, those in the US and Canada are definitely getting it, while users in UK aren't lucky enough (it's a hit and miss there actually). Australians, on the other hand, are only receiving the Nexus 6P as replacement.
Also, if you are Canada, you'll likely get the 32GB Pixel XL, while those in the US are getting the 128GB variant. As clear from the screenshot above, your replacement unit will arrive before you ship your defective Nexus 6P unit, which is good, but before that happens you'll see a temporary authorization for the full price of the new device on your credit card.
Related
I may have mislead a few people. i wanted to say that those actions of google and others that people just get pissed at google. And for putting it's brand before others. They make themself big because they can giving no chance to new companies or tim...
No but i like pointing that out ;)