Google Photos gets even smarter, now incorporates more machine learning features
13 October 2016
Google Photos has received a neat update today across its mobile apps for Android and iOS and also the website. The service gets four new features, all powered by Google's extensive machine learning capabilities.
First off, Photos now helps you rediscover old memories of people who are in your most recent snaps. It will surface old photos of those who you've photographed recently - you'll see these in a "Rediscover your memories" card. Next up, it's easier to look at highlights from your recent photos. The example in the screenshot below shows a collection of the best photos of a child, presented in a "Recent highlights" card. Tapping on that will reveal the best photos of that subject from the last month.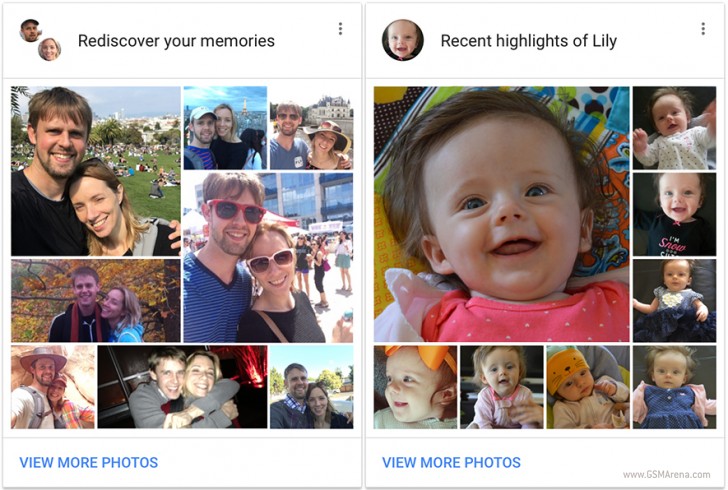 Animations for videos are now a thing too. Google Photos has automagically created animations from sets of photos before, but now this is expanding into videos. The app will choose segments that capture activity and turn those into quickly shareable GIFs. And finally, when the app detects that you have a bunch of sideways photos in your collection, it will pop up a "Suggested rotations" card, letting you easily turn them around and make them the right side up. All of these new cards are to be found in the Assistant tab of Google Photos when they're ready.
Related