Google Photos major redesign rolling out with new icon, photo map search, and simplified UI
Enrique, 26 June 2020
Starting today, Google will begin rolling out a new update to its Google Photos app. The photo-keeping app is five years old and has gradually changed the way we keep and review memories over the years. Google says more people are using Google Photos to see memories, after all, a there's a stories-like feed that shows you what your week looked like in past years.

Anyway, there's a new design coming to the UI, including a brand-new icon. The icon is still the colorful pinwheel, but it's more circle-y and totally flattened, which we've seen Google do with many of its redesigned stock app icons.
There are three main tabs now instead of four: Photos, Search, and Library.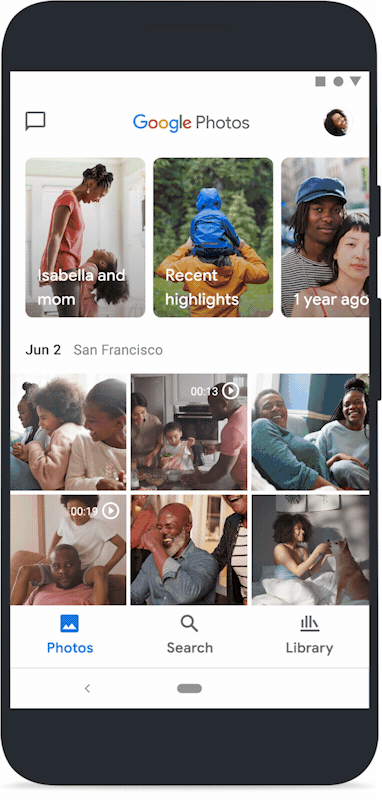 The Photos tab will now have larger thumbnails, less space between photos, and you'll see auto-playing videos as well. There's also a larger "Memories" carousel – which will not show you more kinds of memories, such as memories with your closest friends and family, memories from trips, and last week's highlights. You'll also be able to hide memories from certain people or time periods.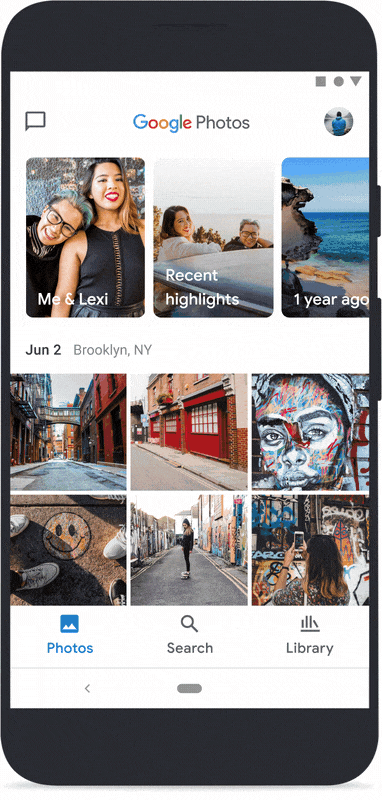 In the search tab, you'll find a new interactive map that's helpful for finding memories. This was Google's most requested feature since Google Photos' launch. You can search for photos by pinching and zooming on a map or you can watch the map move as you scroll through your photos. Google reminds that you can always remove data location or disable Location History and Location permission from the camera.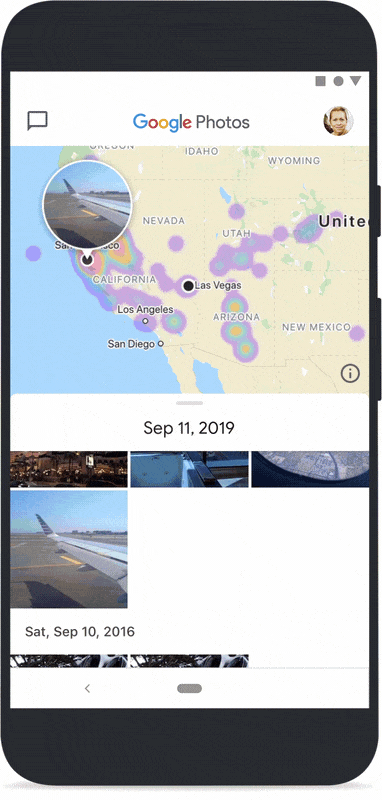 Finally, The Library tab is will you'll see Albums, Trash, Archive, and Favorites. This is also where you'll see the Print Store (in the US, EU, and CA) where you can order prints of your photos.
The update is now rolling out on the Google Play Store on Android and Apple App Store on iOS. You can update the app right now and you'll see the new app icon, but you may not see the new UI right away as the update is server-side as well.
Related
Commander of your li
28 Oct 2023
fu%
Life
Not good ..... now cant get photos to automatically link with other devices like my PC .... Google Photos are showing on my Android and all settings to automatically transfer are set correctly. Phone and PC Helplines are unable to ascetain why auto...
I love to have old version where I can use hamburger icon while using google photo pl help me to retrieve the old one
Popular articles
Popular devices
Electric Vehicles