Google Pixel 2 and Pixel 2 XL leak in many colors, have prices revealed
Vlad, 19 September 2017
Google is announcing its new Pixel 2 and Pixel 2 XL smartphones at an event on October 4. Today a few renders of the two devices have been leaked, showing us a number of different color versions. We can only see their backs in these, but the previously outed design language is confirmed once more.
Let's start with the Pixel 2. This is shown here in Kinda Blue, Clearly White, and Just Black - as Google seems set to once more grace the world with funny marketing names for color versions, following last year's Quite Black, Very Silver, and Really Blue.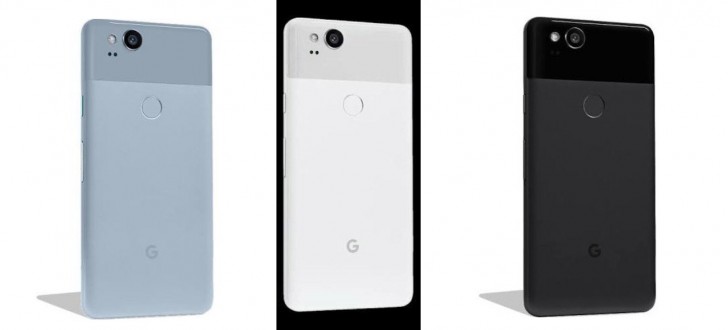 Google Pixel 2 leaked renders
The Pixel 2 will cost $649 with 64GB of storage, and $749 with twice that amount. This is exactly how much its predecessor, the original Pixel, went for, but you do get 32GB more storage for $649 this time around.
For the Pixel 2 XL, we have the same Just Black hue as for its smaller sibling, joined by a 'panda' color version that will be called Black & White.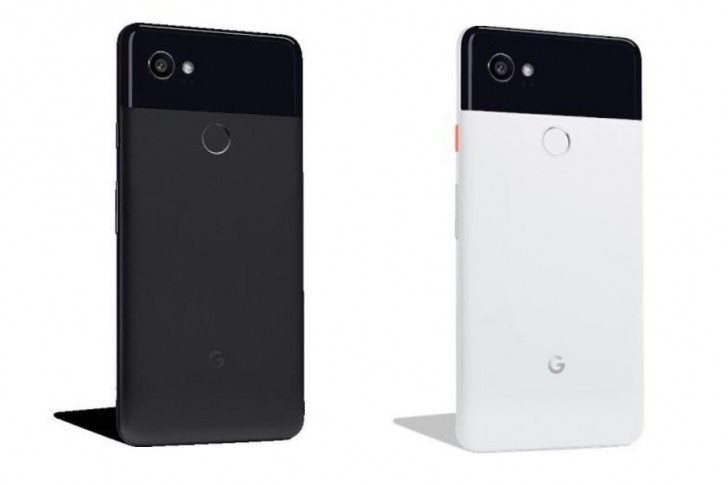 Google Pixel 2 XL leaked renders
Here's the bad news. The source of these renders says the Pixel 2 XL will cost $849 with 64GB of storage, and $949 if you want 128GB. Those are the only storage options that you'll get. The starting price is $80 north of what Google was charging for the Pixel XL from last year, but you do get twice the storage (2016's handset had 32GB). There's no such added bonus for the 128GB iteration - in this case it's a straight-up $80 price hike.
Smartphones are getting more and more expensive these days, so perhaps we should be thankful that Google hasn't (yet) made it to the $999 price point that Apple is currently experimenting with.
Related
I like what I see but the pricing gives me chills.
AnonD-368020
23 Sep 2017
XQh
In India iPhone X cost around 1540$ for same model. I was talking about US pricing of iPhones which are quite competitive in it's local market.
Nexus was cheap up to Nexus 5. The 5X wasn't a true flagship like the 6P was. If you go back to every Nexus from N1-N5, they all had glaring weaknesses. Galaxy Nexus had terrible battery life and weak SoC. Nexus 4 and 5 were also weak in battery...
Popular articles
Popular devices
Electric Vehicles