Google releases Trusted Contacts, a new personal safety app
Vlad, 05 December 2016
Today Google has launched a new app for Android. It's called Trusted Contacts and the company describes it as "a new personal safety app". It relies heavily on geolocation, and because of that fact it may be thought of as a successor of sorts to Google Latitude. Some features from Latitude are in Trusted Contacts, but the new app is much more focused on emergency situations.
Trusted Contacts lets you share your location with, well, some trusted contacts. And you also get to see where your closest friends and family are if they've chosen to share their locations with you. First you need to assign the "Trusted" status to people. They will then be able to see your activity status - if you've moved recently and if you're online.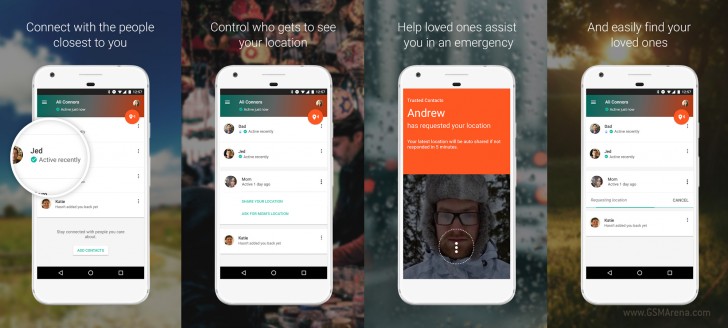 Then if you ever find yourself in a situation in which you feel unsafe, you can share your actual location with your trusted contacts. This works the other way too - if your trusted contacts are worried about you, they can request to see your location. You can deny the request if you're fine, but if you don't respond "within a reasonable timeframe", your location will automatically be shared.
Naturally, you can stop sharing your location at any time, and change your trusted contacts when you want to. The Trusted Contacts app works even when you're offline, so if someone requests your location and you aren't connected to the internet, they'll get your last known location.
Related
Lolz so true! May be only that is why they are not baking this right into the OS and still giving provision to the user to uninstall ;)
Anonymous
07 Dec 2016
M5Z
Divorces up 50% after this
Anonymous
06 Dec 2016
IWQ
This is the kind of bloat we need and yet they dun do it lol.
Popular articles
Popular devices
Electric Vehicles