Google settles lawsuit with US app developers for $90 million
Peter, 01 July 2022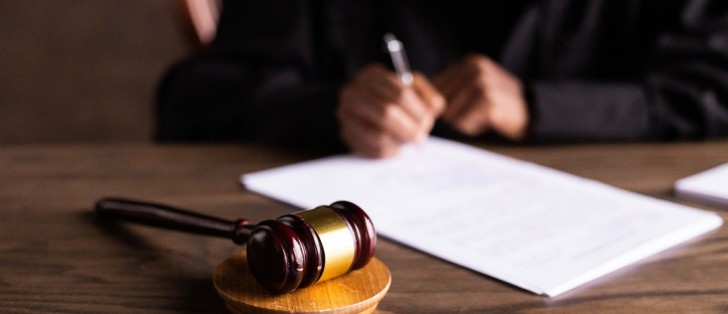 Google has agreed to pay $90 million to settle a lawsuit in the US that accused it of having a monopoly on distributing Android apps and using that to charge "exorbitant fees". The lawsuit was filed by law firm Hagens Berman, which will set up a fund to compensate developers.
US devs with annual earnings less than $2 million between August 17 2016 and December 31 2021 (an estimated 99% of developers on the Play store) are eligible to receive a compensation. The exact compensation will vary on a case by case basis, the minimum is $250, while the ones that have been affected the most can get over $200,000.
But the money is only part of it. The Google Play Store normally takes a 30% cut from developers. Last year the company announced that it will collect only 15% on the first $1 million earned by a developer through app sales each year. Google also lowered its fee on subscriptions to 15%, even 10% for select apps (ones that distribute e-books, music and video streaming, apps where content accounts for most of the sales). These reductions will last at least until May 25 2025.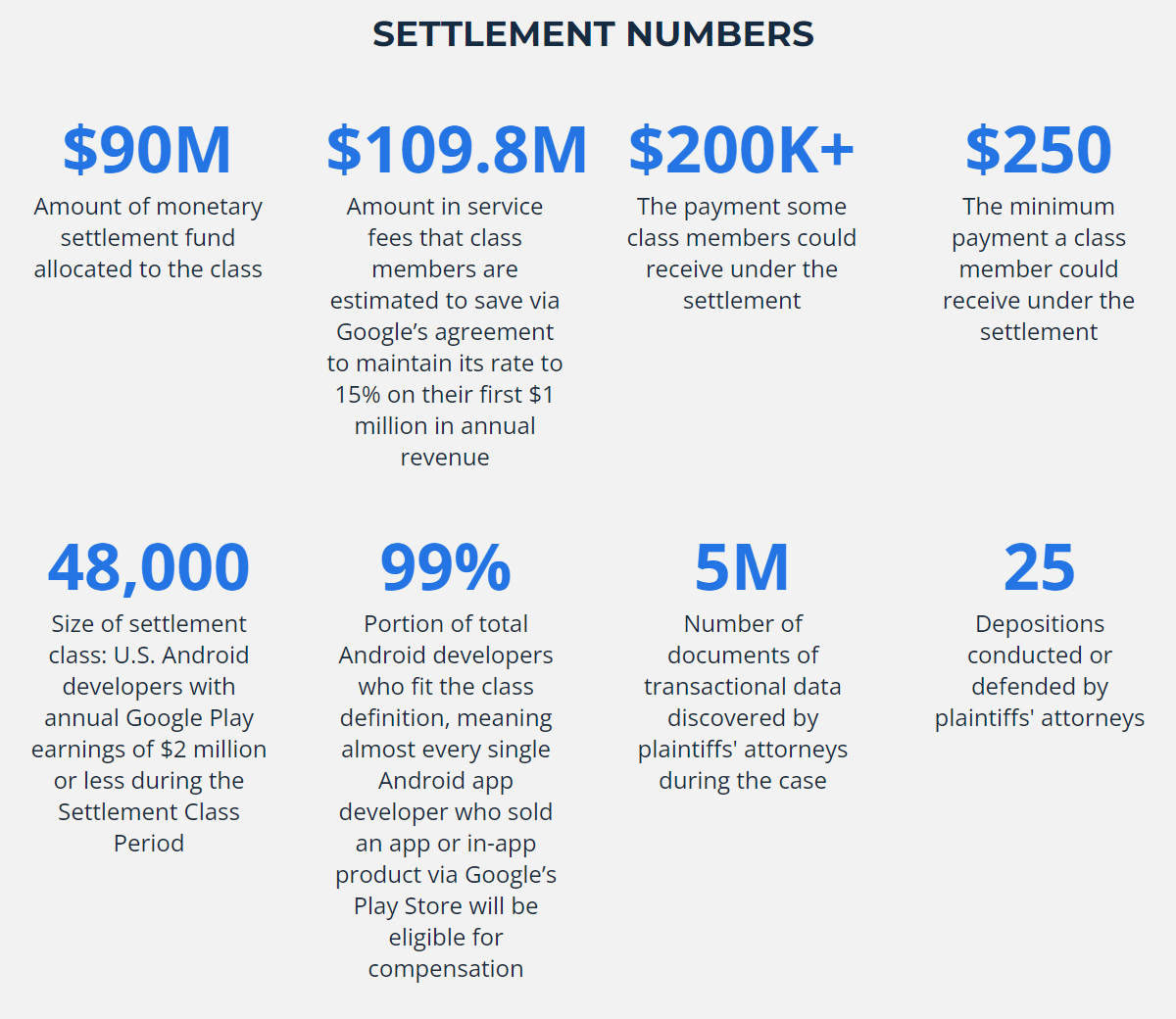 Additionally, Google will introduce an "Indie Apps Corner" on the homepage of the Play Store, which will highlight apps from independent developers and startups. Also, Developer Distribution Agreement will be updated to make it clear that devs are allowed to contact users directly and not just through the app (e.g. through email). Google has also agreed to publish yearly transparency reports, which will detail why apps were removed and why developer accounts were terminated.
Third-party app stores gained some protection thanks to this settlement. Android 12 allowed non-Google app stores to do automatic updates, this will remain in effect for at least three years.
Hagens Berman also led a similar lawsuit against Apple and won a $100 settlement last year, which featured similar terms (15% commission for the first million, the ability to contact users directly and so on).
Related
Anonymous
02 Jul 2022
4Iy
I just want to clarify that everything Apple is, is built on top of the darwin unix code they stole.
iOS was built from the ground-up completely by Apple. The OS is closed-source and they have a cohesive ecosystem. You cannot opt-out from paying their 30% cut. Developers there are indeed a captive audience. That's the main reason. Google does N...
Anonymous
01 Jul 2022
XUv
I'm confuse. Why Apple can get away with 30%, but Google can't? How's that fair? How's that even possible?
Popular articles
Popular devices
Electric Vehicles