Google System being tested to locate 911 callers more accurately
Enrique, 16 February 2018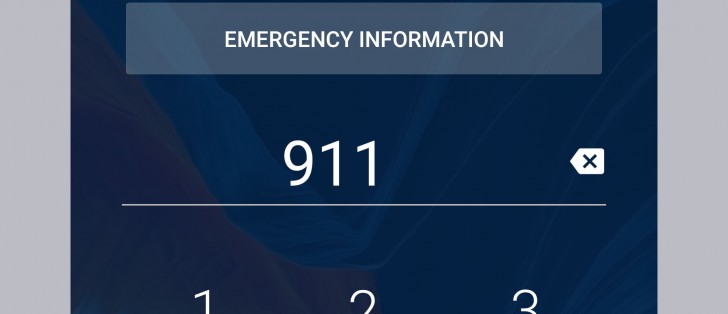 We live in a world where Uber and Facebook are able to get much more accurate location information than where it is realty needed, in the event of an emergency. Apple and Google have both faced pressure in the past few years to make Android and iOS' comprehensive location information available to 911 dispatchers.
Google is the first to address this by tackling a very pressing issue that faces emergency responders in the United States. When you call 911 during an emergency, the call center receives carrier information of the location of the caller. However, the problem is that the information from carriers is not very accurate and sometimes takes a while before it actually reaches the call centers.
The Wall Street Journal reports that Google has been quietly testing a new protocol for providing location information of 911 callers to call centers more quickly and accurately than carriers, which offer cell tower triangulation, a less accurate method to estimate location. Federal regulators estimate that reducing the response time by 1 minute could save up to 10,000 lives every year.
In December and January, 911 calls were covered under Google's testing trial, where a sample totaling tens of thousands of 911 calls had location data sent directly to the call center. These centers were able to get more accurate information about callers' location from Google than from carriers for 80% of the calls.
The trail tests covered about two and a half million people in Texas, Tennessee, and Florida. According to RapidOS, one of the two companies Google worked with to transport location info from Google, the search engine's technology has an average accuracy of 121 feet while carrier data averaged a 522 feet accuracy. 911 directors cited a "big difference". There was even a case where responders were able to locate a woman in distress who didn't speak English. This is quite a milestone.
Bob Finney III, Director of Communications for Collier Counter in South Florida explains that the trial solved another problem that dispatchers face. Callers sometimes unintentionally give the wrong location to the dispatchers.
We can validate what the caller is saying. We've never been able to do that because [location]'s never been good enough. – Bob Finney
The Wall Street Journal also reports that there were some snags along the way. 911 calls during the trail are supposed to include location data from Google and the carrier, however, 50,000 calls didn't include carrier data, and the glitch was later identified by AT&T, who had no idea that such a trial was going on.
Google's location system is in place for 14 countries, primarily in Europe and Google hopes to deploy the technology on a broad scale later this year.
Related
Anonymous
22 Feb 2018
F9r
don't worry you're tin foil hat will help protect you from the evil Google super surveillance, i live in the UK where i'm more likely to be surveyed by a private security firm that's contracted to the government. Google aren't a concern
Anonymous
21 Feb 2018
kxx
Do you actually really think that Googles has the time and motivation to spy on hundreds of millions of normal people that don't do shit??? Do you have a brain? Stop watching movies ffs
Anonymous
20 Feb 2018
mXJ
Google's entire business model now consists of profiling its users based on their personal data, background, browsing history, social media posts, GPS tracking correlated with the habits and actions one takes when in a certain place, time spent in ce...
Popular articles
Popular devices
Electric Vehicles