Google to fix Pixel 2's buzzing sound issue in an upcoming update
Himanshu, 21 November 2017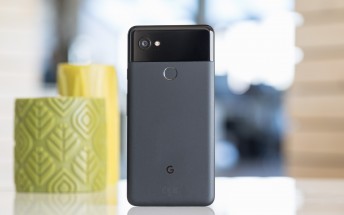 Earlier this month, Google rolled out a fix for Pixel 2's clicking/ticking noise issue. But users have also been complaining about a faint buzzing sound problem with their units during calls. Well, the good news is that the company has now confirmed a fix for that particular issue will be rolled out as part of an upcoming update.
"We're rolling out a software update in the coming weeks which eliminates a faint buzzing sound on some Pixel 2 devices when the phone is placed to your ear during a phone call," said Community Manager Orrin at the official Google Pixel forums.

Sadly, Orrin didn't provide an exact time frame for the update's release. However, given that the clicking/ticking fix arrived as part of the November update, we're expecting fix for the buzzing sound issue will be bundled with the December patch.
Related
Mine is also perfect😍 its kinda weird but i love the bezels, had the s8 but i am so happy with my new pixel 2!!
The Pixel 2 and the Pixel 2 XL are disasters this year. Better luck next time, Google.
Can we expect all of Pixel 2's problems to be fixed by the time Pixel 3 comes out?