Google Voice app for Android updated with Contacts tab
Enrique, 16 August 2018
Google Voice was recently revamped for iOS which included a bunch of changes, including a new dark green app icon and app elements. Not only this, but the app was also updated with Enterprise calling features and integration with G Suite accounts.
The latest Google Voice update for Android is now rolling out via a server-side change that enables a new "Contacts" tab for easy access to your contacts right from within the Google Voice app. Since this isn't a new version of the APK, the app icon remains the same blue and white icon for now. The new Google Voice for iOS uses the new icon, which is reminiscent of the Hangouts Chat and Hangouts Meet app icons.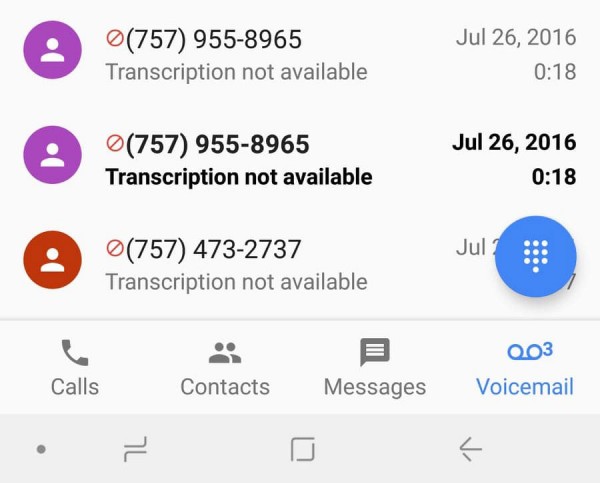 According to 9to5Google, the update also brings G Suite users a new feature that automates when Do Not Disturb comes on, depending on the business hours set in the calendar.
At the moment. Google Voice is getting a lot of attention and updated from Google. Whatever transition Google Voice is currently undergoing, is not quite complete. It appears that Google intends for Voice to become a G Suite feature since the average person doesn't have a need for an extra telephone number with call routing features.
In any case, this isn't the last round of updates for Google Voice on Android. We should expect another update on Android soon enough.
Do you use Google Voice as a primary or secondary number? Let us know what other features from Google Voice you use in the comments.
Related
Nothing yet. Be the first to comment.
Popular articles
Popular devices
Electric Vehicles