Google will offer opt-in RCS regardless of carrier, coming to the UK and France this month
Ricky, 18 June 2019
Over the past couple of years, Google has taken it upon itself to help carriers develop the next generation of SMS known as Rich Communication Services, or just RCS. Of course, for RCS to work across carriers and across borders, each individual carrier must decide carrier interoperability and which devices are compatible. The reality is there are carrier politics and rules that have made progress on RCS slow to a crawl.
As first reported by The Verge Google is now making the final push for RCS to become a useful reality. Android users in the UK and France will be able to opt-in to use RCS Chat service provided directly by Google, instead of waiting for the carrier to support it.
This is a significant change in the RCS rollout strategy – Google is going around all the red-tape and slow-moving carrier barriers and taking the RCS rollout to a new level. As Google starts to roll out this opt-in version of RCS to more countries, RCS should eventually reach many more people.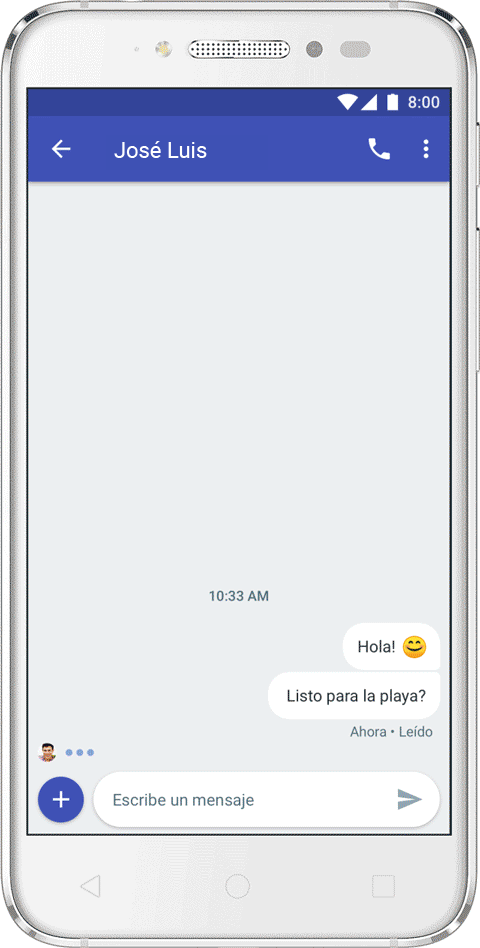 RCS supports typing notifications, instant file sharing, and read receipts
Up until now, RCS rollout has been very spotty and inconsistent. Even in the US, although all carriers support RCS in some way or another, the hardware must also support RCS for that carrier. So perhaps when it was discovered that the Google Pixel 3a would not support RCS on T-Mobile, a carrier that sells and fully supports the new Pixel 3a, Google decided it would push on with RCS on its own.
RCS would let you send large files and full-resolution images and videos. It would also support read receipts and typing notifications. The single biggest concern for RCS in this technological climate is encryption and security. In its current state, RCS is not encrypted like Signal, WhatsApp, or iMessage, all of which are end-to-end encrypted so neither your ISP nor the messaging service provider can intercept messages.
The product management director overseeing Android Messages has told The Verge that it plans to make a secure solution for RCS.
We fundamentally believe that communication, especially messaging, it highly personal and users have a right to privacy for their communications. And we're fully committed to finding a solution for our users.
Google's plan for RCS is to bring it to more countries "throughout the year" so we expect to see major progress with RCS in the coming months. Basically, once Google enables opt-in RCS, it will be compatible with the carrier-supported RCS Universal Profile, regardless of whether Google services it or not.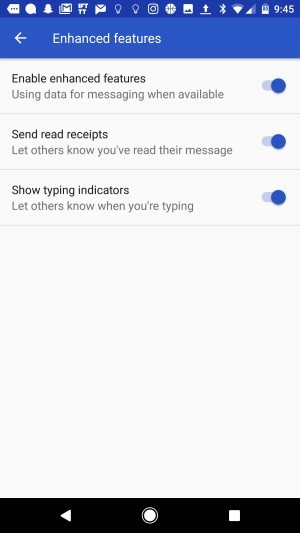 RCS support on a 2016 version of Android Messages
Apple has iMessage, and it's a replacement to SMS that works out of the box between iOS devices. Android doesn't have such a replacement to SMS and it hopes that RCS will make the default messaging experience better, especially between Android devices – and one that simply uses the default Android Messages app used for SMS.
Related
I think it is not just a question of whether the carriers allow it or whether google turns it on for you, it seems it is also phone manufacturer dependent too. I just wish the bloody manufacturers would enable it, my wife's xiaomi mi8 still is "not c...
I really hope Google brings this to US soon. On the topic of no encryption, it's very much a security concern, but considering many are unaware how much data Google REALLY collects about you, most will turn a blind eye. Wouldn't be surprise...
Popular articles
Popular devices