Google's Pixel 4 and Pixel 4 XL are a whopping $400 off at T-Mobile right now
Vlad, 12 February 2020
Samsung may have just announced a bunch of flagship smartphones yesterday, but if you don't want to spend a bucket-load of money on them, there are cheaper alternatives out there, including from Google. At this point you may have thought we'd be referring to the Pixel 3a and 3a XL, but actually no.
T-Mobile is running a very good promo on the Pixel 4 and Pixel 4 XL right now. The phones are both $400 off, which means the smaller Pixel 4 is half its usual price, retailing for just $399.99. If you want to get it on installments, that's $16.67 per month for two years.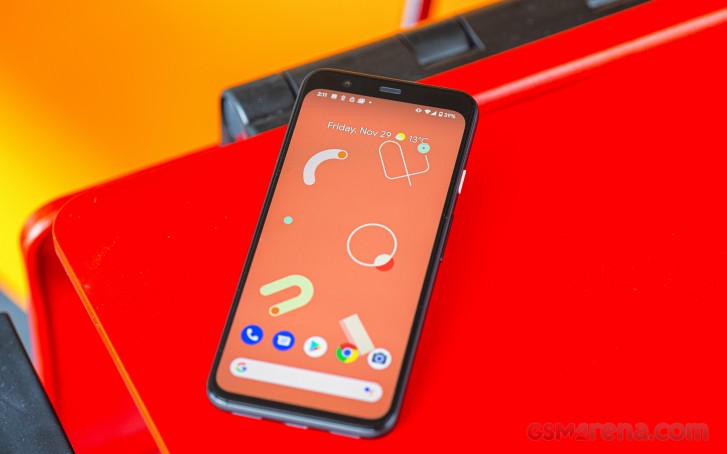 The Pixel 4 XL, on the other hand, can be yours for only $499.99, or $20.84 per month for two years. In both cases, you get the base model with 64GB of storage, in either Just Black or Clearly White.
If you don't want to use the handset you're buying on T-Mobile, you'll still need to sign up for at least 40 days of service, since the carrier only lets you unlock a phone after that period. It's probably a small price to pay for such a good deal, though.
And if your carrier of choice does happen to be magenta, then it's just an amazing deal all-round, in which the Pixel 4 is brought down to the usual price of the mid-range 3a, and it's actually cheaper than the 3a XL (while the Pixel 4 XL is only $20 more expensive).
The flip side? There's no telling how long this deal will last, so if you're interested make sure you order soon so as not to miss out.
Related
I wouldn't have issues with Pixel 4 design if I was living in vacuum and the P4 price was no more than $300. BUT after having such gorgeous devices like Galaxy Note 10+, Huawei Mate 20 Pro and beautiful Sony Xperia 5, Pixel 4 looks and feels like 5 y...
Small battery / crappy battery is an outdated feature :D Tbh i've had 4 Huawei phones and i will be getting a 5th ... had a P8 have a P9 that's still in use by my dad, have a Mate 10 Pro and a Mate 30 Pro for daily use .... I've never had any issues...
Both devices do have less-than-stellar battery life and we both know why. I personally have no issues with the design itself and I can always use a traditional unlocking method if I don't want to use facial recognition. Google clearly put in a lot of...
Popular articles
Popular devices