GoPro drops Windows Phone support
Himanshu, 29 March, 2016
Back in December last year, action camera maker GoPro promised to update their Windows Phone app with support for Windows 10 Mobile. However, it has now come to light that the company has dropped the support for Microsoft's mobile platform.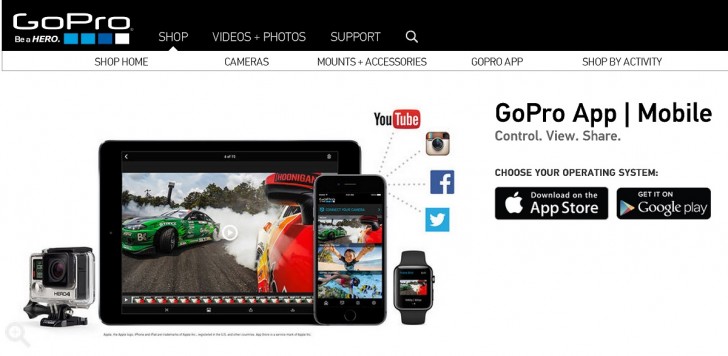 "Please keep in mind that the previous post stating that we support Windows phones was back in the beginning of December of last year, and as is the nature of technology things change fast," a GoPro support member wrote while replying to a user query on the company's website.
"That being said, we definitely do offer legacy support for Windows phones. This means we will do all we can to help out in getting your phone and camera connected, but we will no longer adding updates and new features to the Windows platform." The company has also stopped advertising Windows Phone support - GoPro's website now only shows Google Play and Apple App Store as the download options for its app.
This comes shortly after the company discontinued its budget HERO series of cameras.
Related
Well...MS released Win10 as a beta (they just didn't wanted to name it as such). Why we all got a chance to upgrade it for free? Because they needed beta testers. Sure, soon it may transform into something different than it is right nown but in curre...
Well it's a hacked up version of Dx 11.1 but their own version. I don't know the specifics read about it a while back. But I hear you and you do have the choice no doubt. If you enjoy windows 7 then keep using it. It just will be abandoned in ter...
Popular articles
Popular devices