GSMArena's 2021 in numbers
GSMArena team, 31 December 2021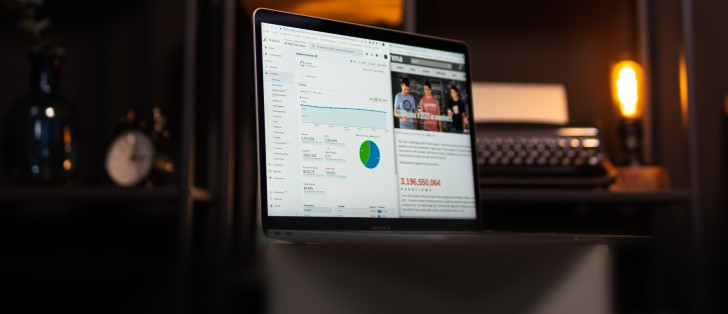 In the final moments of the year 2021 we decided to have a look back at the past 365 days and have some fun with flags numbers. We'd like you to join us and take a look at our year in numbers because these achievements are more about you, our vibrant community, than us.
3,242,611,536
Pageviews
This is the number of hits we've got on all our pages across Desktop, Mobile, and App in 2021. To put the number in perspective that's roughly the number of hairs the total population of Monaco has. Our Specs pages got 1,076,551,103 pageviews, followed by specs comparisons (542,209,150 pages), news articles (261,913,798), and review pages (137,145,415).
5,530
News
That's the number of articles we posted in 2021. In total, these articles contain 18,401,155 characters - roughly equal to 36 novels.
149
Reviews
That's how many in-depth reviews we posted for the last year. Their 871 pages contain 16,944,896 characters (another 34 novels in old money). The review articles also contain 25,346 images, including photos of the reviewed device and sample pictures taken with the reviewed phone. Granted, that's probably less than the number of selfies your average teen takes in two and a half days but it's something.
377,364
Comments
That's the number of comments we've got from you guys this year. You were most active on the news articles (206,554 comments). The specs pages got 149,776 comments and the reviews - 21,044 comments. For various reasons (mostly spam) our mods had to delete 25,074 comments, which are not included in the numbers above.
Now, let's shift our focus towards our YouTube channel.
2,362,641
Hours
That's the amount of time you've spent watching videos on our Youtube channel. Equal to 70 years! We've uploaded 183 videos this year, bumping the total to 2,747. And we've got 245,126 new subscribers.
6,072,574
Clicks
Our newest tool - the price compare - got this many uses this year. It tracks the prices of 10,000 listings across a dozen stores several times a day and obviously proved useful for many of you. Context? This is the number of clicks you need to finish Witcher 3 Wild Hunt with all side quests 27 times.
Related
Anonymous
03 Jan 2022
K1C
Nah, it's because people like you that just eat what company are giving you without thinking..
AnonD-1030868
02 Jan 2022
gns
"The hard cold fact is that headphone jack and microSD card slot still remains truly relevant" Nah the hard cold fact is people only wanna complain about something If what you said was true Sony was the TOP phone manufacture not Samsung...
Popular articles
Popular devices
Electric Vehicles