Here are the battery capacities of the new iPhone 14 models
Peter, 12 September 2022
Apple's new iPhone 14 series has the same design and overall dimensions as the 2021 series (off only by fractions of a millimeter), so this shouldn't come as a surprise, but the battery capacities are roughly the same too.
There are minor differences, though probably not enough to have a measurable impact on battery life. What's different this year is that there are now two models with a large battery – the iPhone 14 Pro Max and the cheaper iPhone 14 Plus. Their batteries are a tiny bit smaller than the 13 Pro Max battery, but again it is a negligible difference.
Battery
mAh
Wh
Difference
iPhone 13
3,227mAh
12.4Wh
+2.18%
iPhone 14
3,279mAh
12.7Wh
iPhone 14 Plus
4,325mAh
16.7Wh
-
iPhone 13 Pro
3,095mAh
12.0Wh
+3.43%
iPhone 14 Pro
3,200mAh
12.4Wh
iPhone 13 Pro Max
4,352mAh
16.8Wh
-0.42%
iPhone 14 Pro Max
4,323mAh
16.7Wh
The batteries of the iPhone 14 and iPhone 14 Pro are slightly bigger, but only by a few percent. Like last year the vanilla model has a bigger battery than the Pro, but this year they have different chipsets too (and different screens, of course).
It will be interesting to compare the their battery lives – Apple claims that the Plus has the best battery life out of any iPhone so far. Also, the Pro models retain their "all-day battery life" promise despite the new Always On Display function.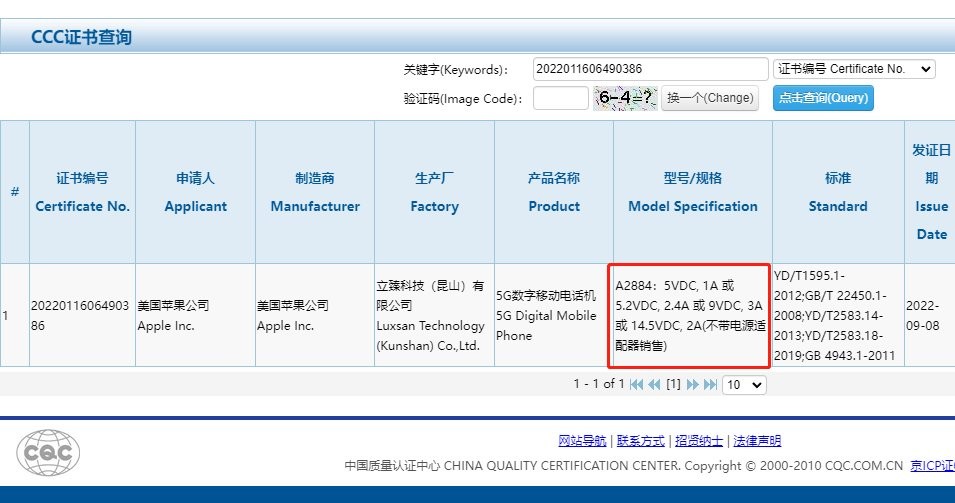 As for charging, Apple didn't announce official numbers, but regulatory filings suggest that nothing has changed. The 3C lists 29W (14.5V, 2A) for one of the models, which should be practically the same as the iPhone 13 Pro Max, which is unofficially rated at 27W.
Related
Anonymous
15 Sep 2022
jIR
Im downsizing from a 11 pro max because its just too big. Battery life is great though
I had the iPhone 12 Pro Max and was big in my hand. I take in my hand the Pro and was better but after I bought a different phone. Now I'm looking the 14 Pro precisely because of the size considering that the all spcifications are same between t...
Popular articles
Popular devices
Electric Vehicles