Here are the new phones and tablets of the week
Peter, 01 November, 2015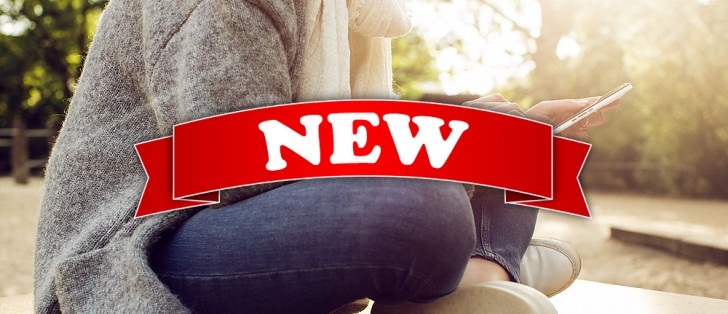 This was a busy week and a great one for lovers of XL-sized Androids, though we got a couple of 5-inchers too.
Motorola unveiled two Verizon devices – the Droid Turbo 2 and the Droid Maxx 2. The Motorola Droid Turbo 2 is a month away from launch and is Moto's new top dog. It has a 5.4" QHD P-OLED display and is powered by Snapdragon 810, so it tops the Moto X Style. It does borrow its 21MP camera and stereo speakers.
The Motorola Droid Maxx 2 is Verizon's version of the Moto X Play. This means a 5.5" 1080p screen, water repellant coating (IP52) and a 21MP camera. Unlike the Turbo 2, the Droid Maxx 2 records 1080p video instead of 4K. Both have huge batteries though, 3,730mAh and 3,630mAh respectively.
The duo launched on October 29. The Droid Maxx 2 goes for $624 (full retail price) and the Droid Turbo 2 is $384. You can pay those in monthly installments too.
Samsung unveiled its honking big 18.4" tablet, the Samsung Galaxy View. It's more of a portable smart screen with TV integration with 4W stereo speakers. The 1080p screen resolution and octa-core Cortex-A53 aren't greatly impressive though. It's coming November 6 for $600.
MetroPCS (and soon T-Mobile) got an affordable 5.5-incher from Alcatel. The Alcatel Fierce XL has a 720p screen and an 8MP camera with Polaroid software. It's powered by Snapdragon 210 and will cost $140 when it launches on November 2.
OnePlus X, the company's first 5" phone, was unveiled this week with a 5" 1080p screen, Snapdragon 801 chipset and an optional ceramic body. The base version has an anodized metal frame, but the premium ceramic version (only 10,000 will be made) takes 28 hours in a 1,480°C to manufacture. The base version is $250/£200 and the ceramic one is £270 (not available in the US).
Oppo has a more modest 5-incher, the Neo 7, with a qHD screen (540 x 960px), Snapdragon 410 and an 8MP f/2.0 camera. It's $200 and launched in Asia, the Middle East and Africa (headed to Mexico later on).
Finally, a 7" dual-SIM tablet from BLU. That's right, the BLU Studio 7.0 LTE has two SIM slots and 4G LTE. It launched on Amazon in the US and will set you back $200. Other than the great connectivity, the specs are fairly modest with a 7" 720p screen, Snapdragon 410 chipset and Android 5.1.
Anonymous
01 Nov 2015
4J2
Turbo 2 already launched...
You forget to mention the motorola x force was also launched this week. That's the international version of the new droid turbo 2.
Popular articles
Popular devices
Electric Vehicles