Here are the official promo videos and infographics for the Galaxy Note8
Vlad, 23 August 2017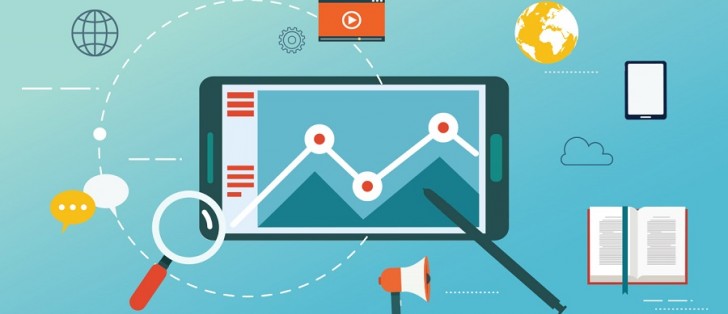 Unless you've been living under a rock, you know that today Samsung took the wraps off its latest flagship smartphone, the Galaxy Note8. We assume you've read all about it in our hands-on review, but if that didn't manage to quench your thirst for Note8-related information, Samsung itself is here to help.
The Korean company has already uploaded two official promo videos for the device to its YouTube channel. The first one is around three minutes long and serves to introduce you to the phone.
The other video is basically the first 30-second TV ad for the Ntoe8. Expect this to air on a TV station near you, especially if you're in the US.
Next up, the company published an infographic that details all the things you can do with the Note8's S Pen, including creating 'live messages' and coloring. Here it is in all its glory: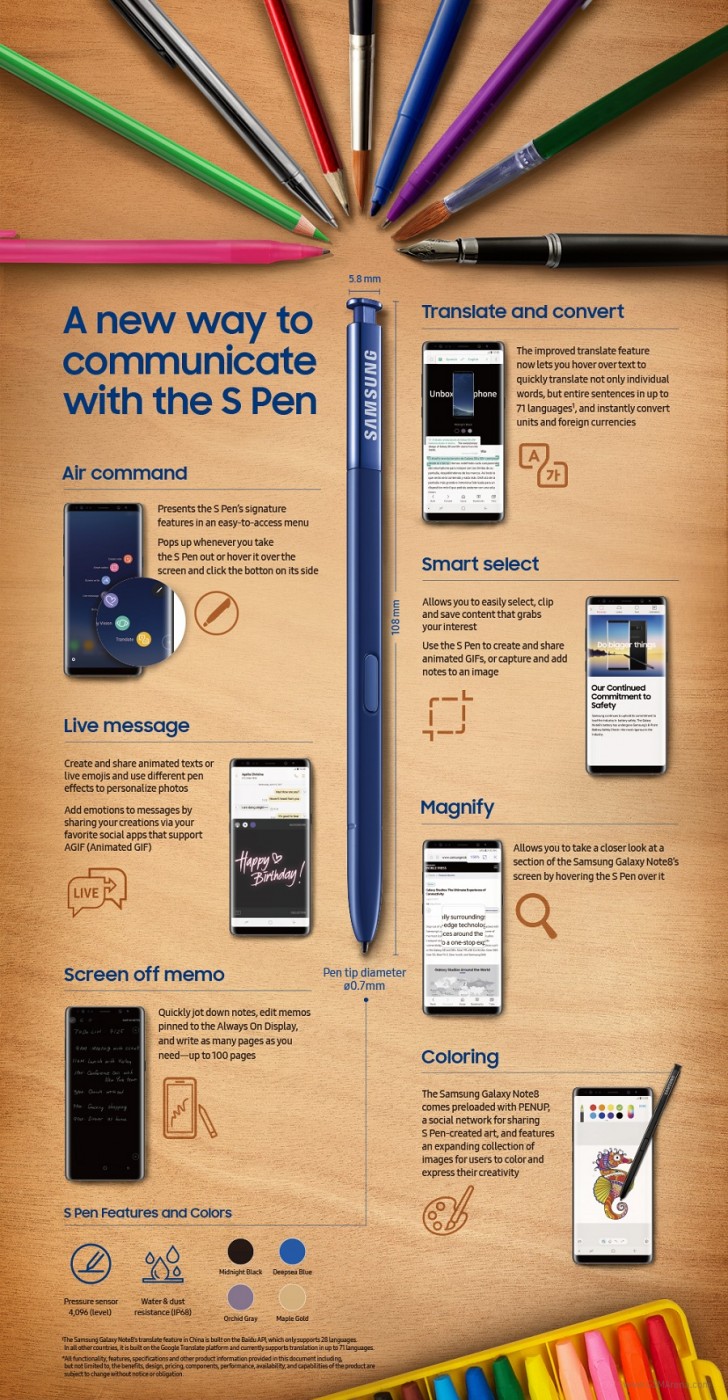 That's not the only Note-related infographic from Samsung, though. The next one reveals some key traits of people who have owned Note devices in the past. This serves to explain why the Note series is still a thing, distinct from the S line, we assume.

Finally through another post the company explores why people are loyal to the Galaxy Note, concluding that the "unique union of screen size, productivity and creativity" is what "continues to drive loyalty amongst Note users".
Multitasking is also important to Note users, who are more likely to be 'tech savvy' and take an active interest in technology and electronics. If you've come this far and are surprised by the fact that the word "millennials" hasn't been mentioned once, this is for you: Samsung says "Note owners are 9 percentage points more likely than other smartphone users to say that their phone allows them to express their personal style, and this sentiment was especially strong amongst millennials".
Related
Anonymous
24 Aug 2017
FMY
it's because they are 2 different audiences, 79% of users who actually owned a note said that but the remaining 21% who also owned one didn't. Then people who don't own a note are the second audience. Get it?
I can see Apple Marketing department shares tears watching this video, I mean starting since S7, Samsung ads just destroys competition, especially apple ads, which became very lame recently. If we talk only about phone, I think, there is no competiti...
AnonD-632062
24 Aug 2017
Hxc
Nice promo materials.
Popular articles
Popular devices
Electric Vehicles