Honor Earbuds 3 Pro review
Yordan, 04 July 2022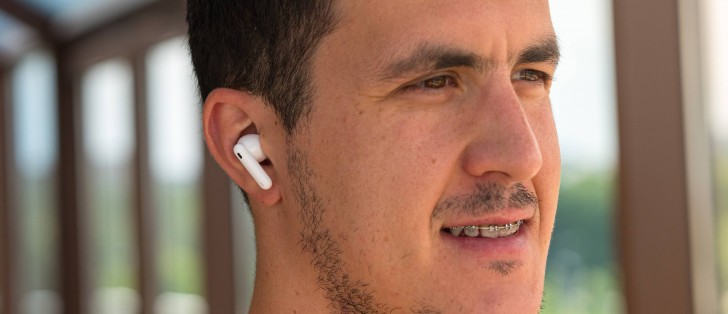 Honor is now a strong and independent brand and is trying to slot into the gaping hole its former parent left in the world of smartphones and accessories. The Magic4 Pro is an amazing flagship, and it was launched with the Earbuds 3 Pro by its side.
The TWS earphones are aiming equally high and having spent some quality time with them we are ready to share how far they've come.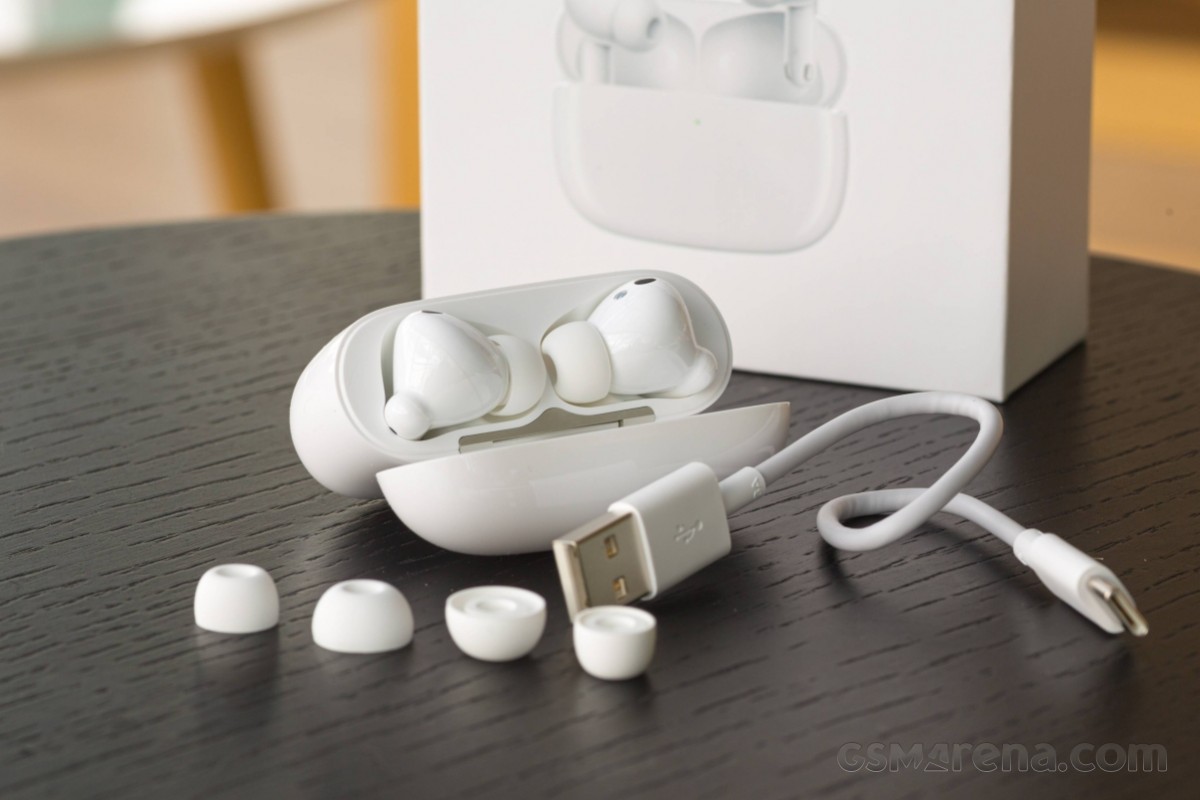 Our Honor Earbuds 3 Pro came in White, but the they also come in Gray color. Both variants look nice, albeit they feel a tad plasticky. The shiny appearance might suggest trouble with smudges or general handling, but once you get the hang of it, getting the buds out of the case becomes a non-issue.
Each bud has a stem, which is short enough to not be in the way of a facial mask, but still has plenty of room for a touch controller. The trio of microphones is strategically placed to pick up outside noises and cancel them while capturing your voice, but we still felt the in-call quality left something to be desired.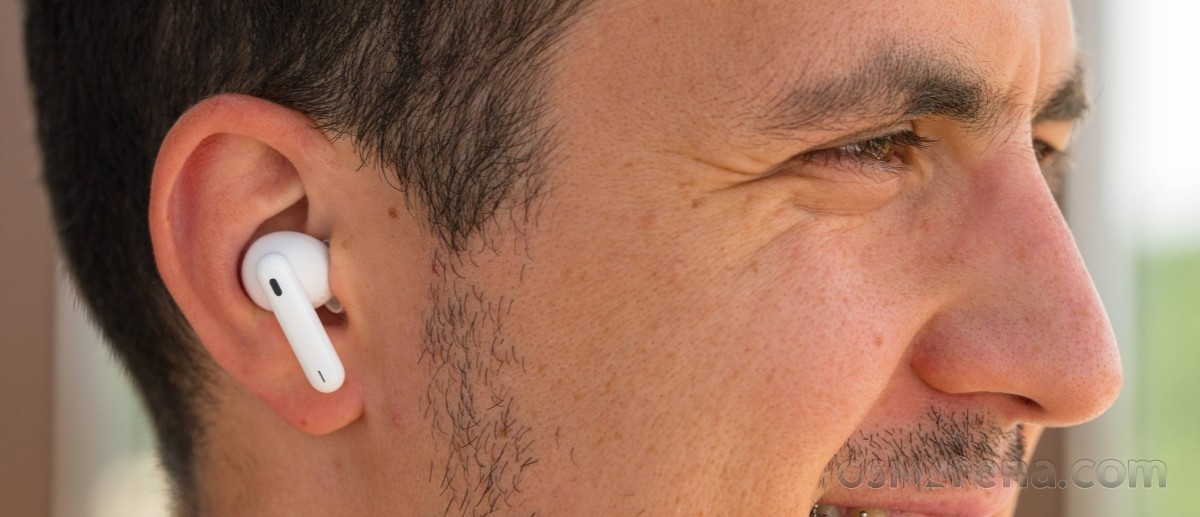 In a silent environment, the microphone does an okay job. However, if it's noisy, the mic still picks up traffic noise, squeaky doors and public service announcements on speakers and delivers an orchestra of chaos to the other side of a call.
Beyond that there's a plethora of features we loved.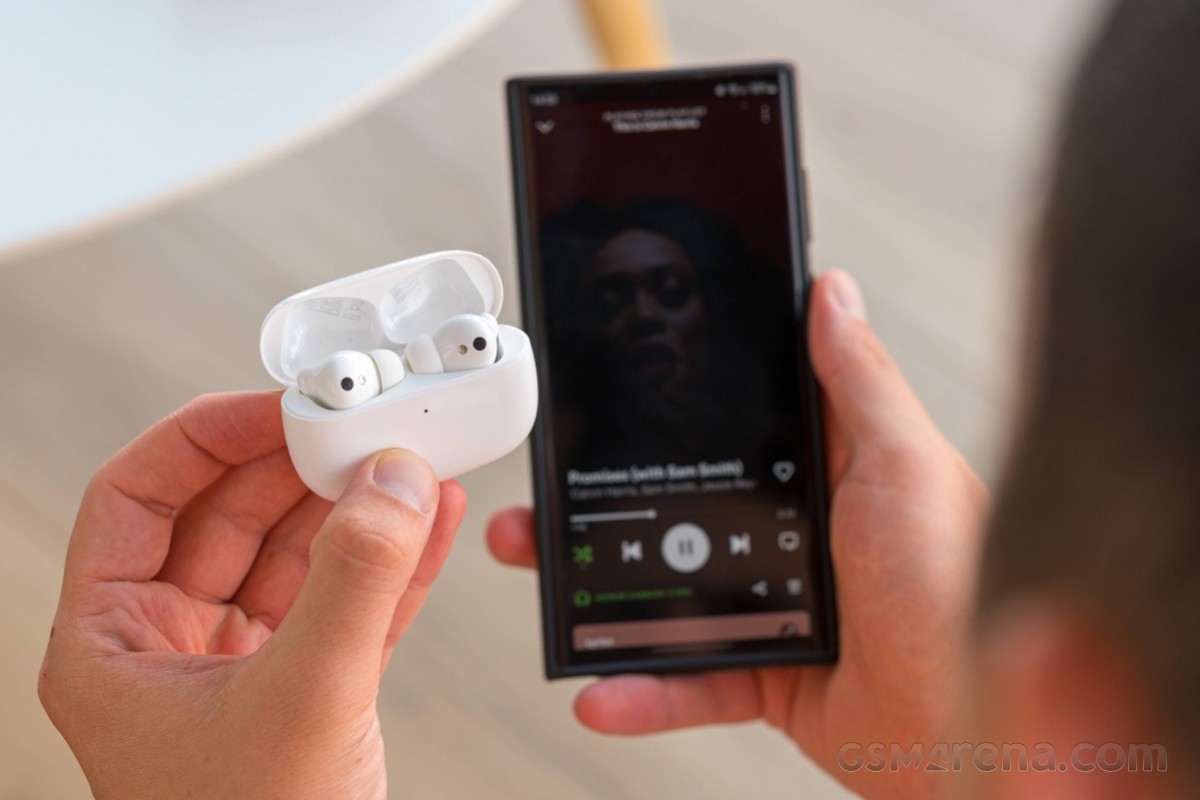 The comfort of the Earbuds 3 Pro is impressively high. The case opens and closes with a satisfying snap, and it can stay open leaning on the lid thanks to the strong hinge. The buds themselves are relatively easy to pick up and take out, and even if you have some issues at the beginning, they will quickly go away after a day or two.
Honor supplies three sets of rubber tips for easy in-ear comfort. We were absolutely impressed with how light the buds feel and how easy they sit in the ear for a prolonged period of time. Our resident trail runner had them for a long run and had no issues with the comfort or either bud falling out.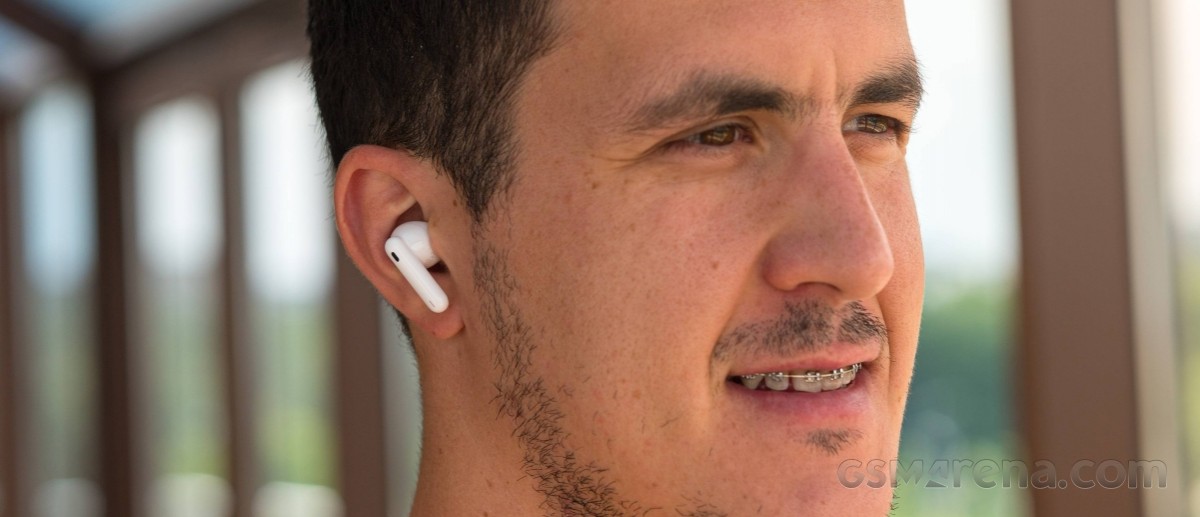 If you need to use the Honor Earbuds 3 Pro for long periods of time, we suggest ditching the noise cancellation, though. There are four levels of NC, along with two more options for Noise Control - Off, and Awareness.
In the mode Off, the 42mAh battery in each bud can provide five straight hours of continuous playback. Switching to Awareness means all three microphones work in tandem but the feeling was overwhelming, picking up the sounds coming from all around you.
It is a neat feature when having a quick conversation with someone, be it a cashier in the supermarket or someone at the office needing a quick word.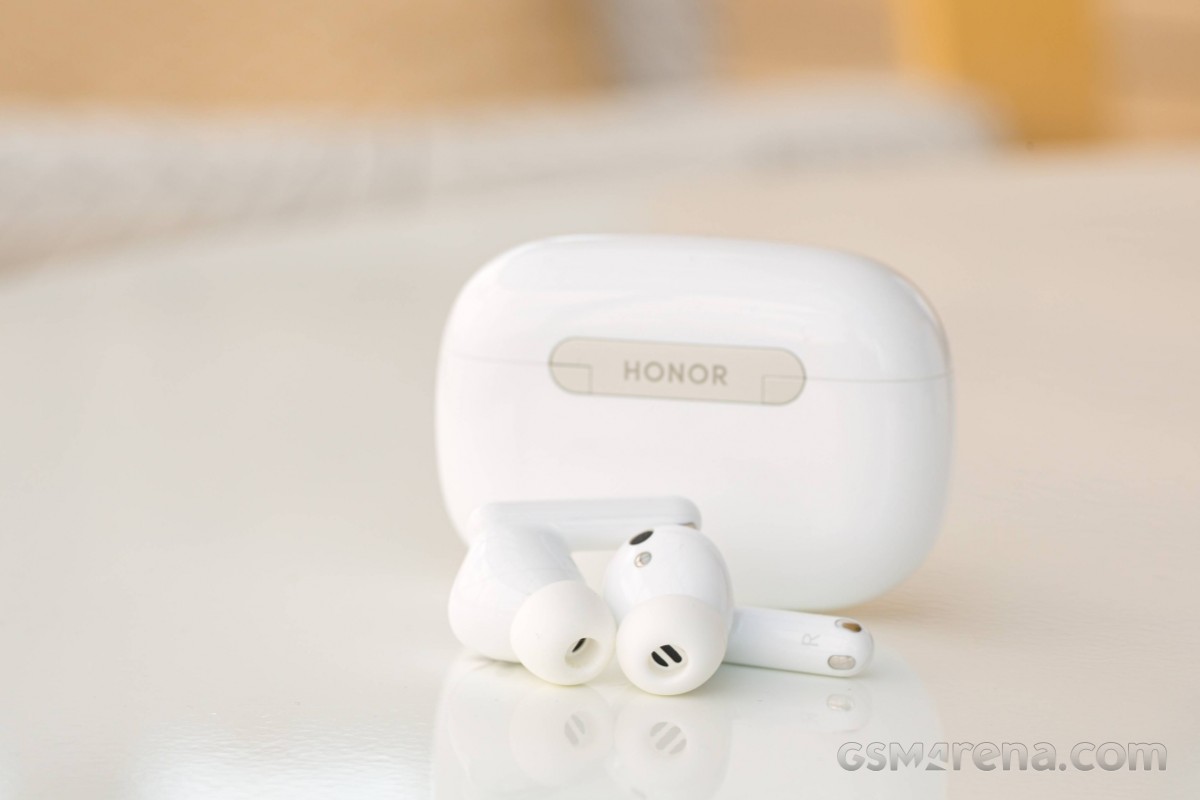 The three main modes of noise cancellation are Cozy, for a quiet environment; Moderate for semi-noisy surroundings; Ultra, for your flying needs. There is a fourth one, called Intelligent. It works with the outward-facing microphone to pick up the noise and pick the appropriate level of noise cancelling. This is the best choice for longer use, but what noise are irritating is subjective so it's often not that intelligent.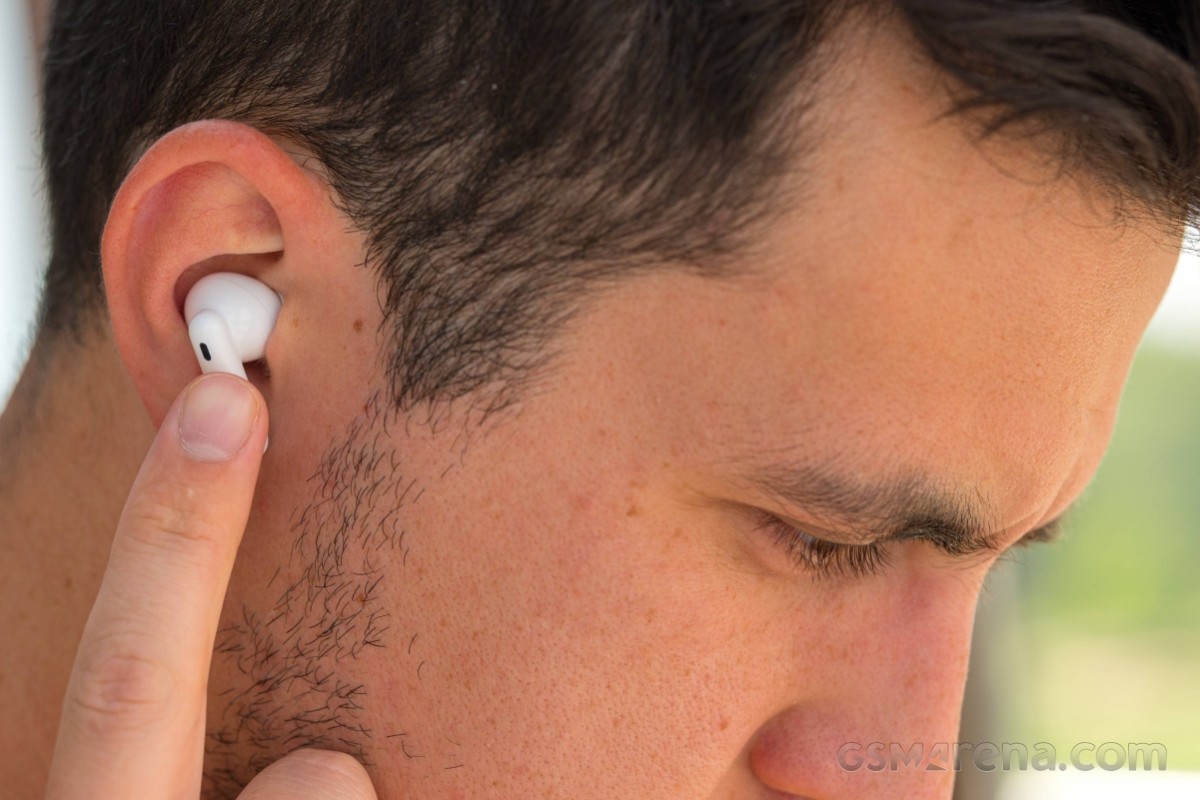 We mentioned that battery life is good, but another feature of key importance is the charging. Honor provides a USB-A to USB-C cable in the retail box, and five minutes really offer two hours of music playback. A full charge over the wire takes about 70 minutes, although we had a tough time discharging the batteries of the case and the buds in order to reach total zero.
The case also supports Qi wireless charging, so any charging pad would work.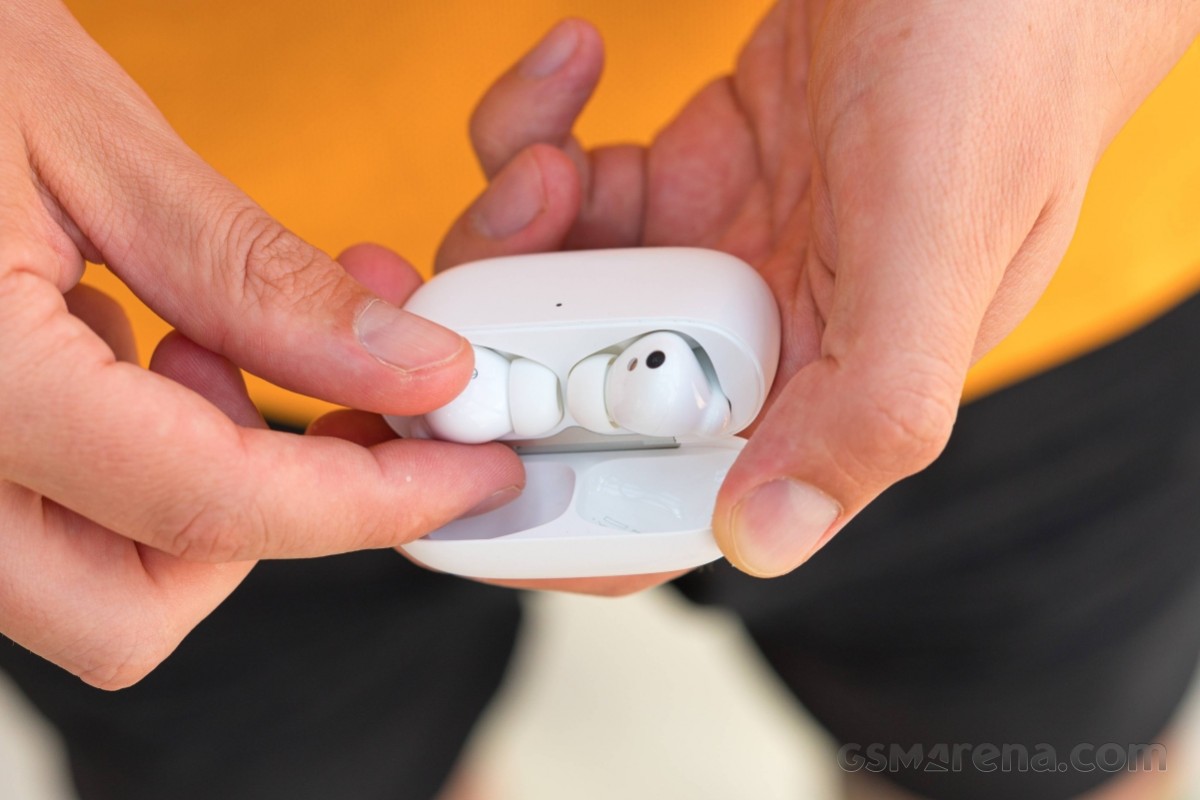 The Earbuds 3 Pro connects easily with any device over Bluetooth 5.2. The standard allows for two devices to be connected simultaneously but only one is able to play sound. For better controls, there is an app called AI Space which lets you adjust the noise canceling, customize the controls, and includes a Fit test that helps you pick the proper rubber tip.
There are three touch controls by default - double tap for Play/Pause, press and hold for switching between Noise Control modes, and swipe up/down for volume control. You can change them, but you can't have gestures both for the next/previous song and play/pause - either one or the other with a double tap. There is no single tap feature, which means accidental pausing won't be an issue, but also that you can't use the most straightforward option.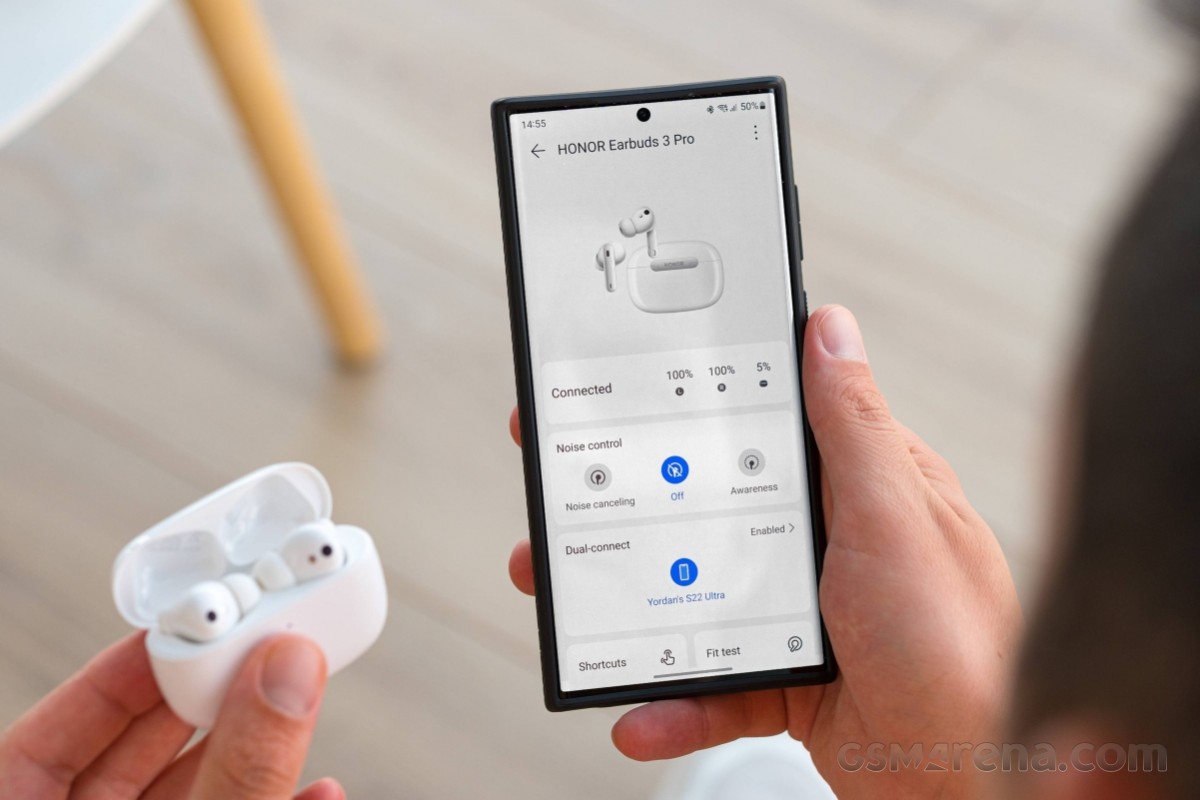 The best part of the Honor Earbuds 3 Pro is the sound loudness and quality. There is an 11 mm driver inside, and it comes with an independent rear cover and an extra PZT (piezoelectric) tweeter. The sound is wide and rich, with punchy bass and strong, clear treble.
Sadly, Honor did not provide an equalizer within the AI Space app, so you have to rely on external means, like the built-in settings of the source device. We tested the Earbuds 3 Pro with smartphones that have Dolby Atmos and the feature balanced a bit more the sound experience; on a desktop computer, we recommend turning on the Windows Sonic feature.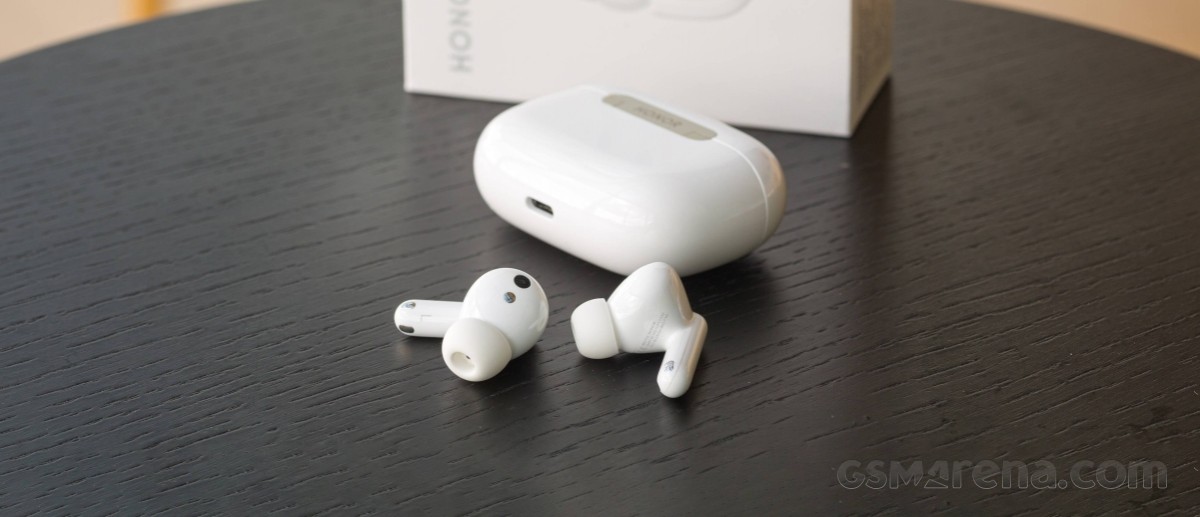 The Honor Earbuds 3 Pro sound great, fit tremendously well, look unostentatious, and charge quickly for lengthy music playback. In-call performance is the only unimpressive bit about their performance, but even with that tiny issue, we can straightforwardly recommend these TWS earphones.
The Honor Earbuds 3 Pro is a strong contender for the title "Best earphones of 2022", even with the price tag of €200/£170. The company offers the audio accessory on its website in select European countries and we hope it expands the availability because more people deserve to experience those.
Related
Anonymous
31 Jan 2023
Nvx
They better not have that annoying "battery low" voice
In a silent environment the noise cancelling feature produces a slight annoying buzzing noise.
Popular articles
Popular devices
Electric Vehicles