Honor V30/V30 Pro hands-on review
GSMArena team, 26 Nov 2019.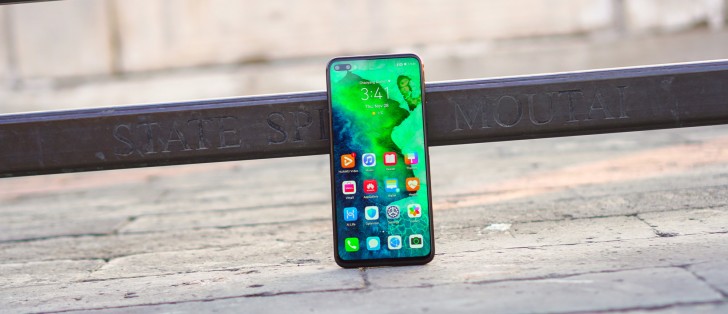 Design and controls
Kicking things off with the Honor V30 Pro, since that is the more interesting flagship offer to come out of today's announcement event by Honor.
It sports a modern 2019 look. Bezels have been slimmed-down quite drastically on the front of the device, making for that coveted edge-to-edge screen look. It's not exactly perfect, though, since the selfie camera module still resides in a punch hole in the top left corner of the panel. If nothing else, this does make for a rather recognizable look.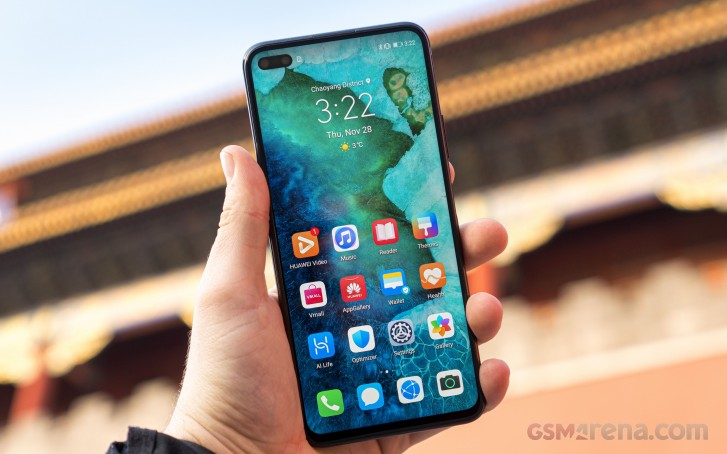 There is nothing too novel about the overall V30 design. It employs a standard metal frame in a glass sandwich arrangement. In a bid to spice things up a bit, Honor did include what it refers to as Aurora Nano Texture on the back glass of the phone. While nothing groundbreaking, this particular finish does make for some interesting reflection. Hopefully, these come through in the live photos.
In terms of color options, you can get the V30 Pro in Ocean Blue, Galaxy Black, Icelandic Frost, or Sunrise Orange. We find the latter particularly eye-catching and nicely distinctive if that is your thing. Both the blue and orange options feature a slight satin finish on the glass. It is subtle and rather similar to how the OnePlus 7T Pro feels, rather than the nearly rubber-like effect on Google's Pixel 4.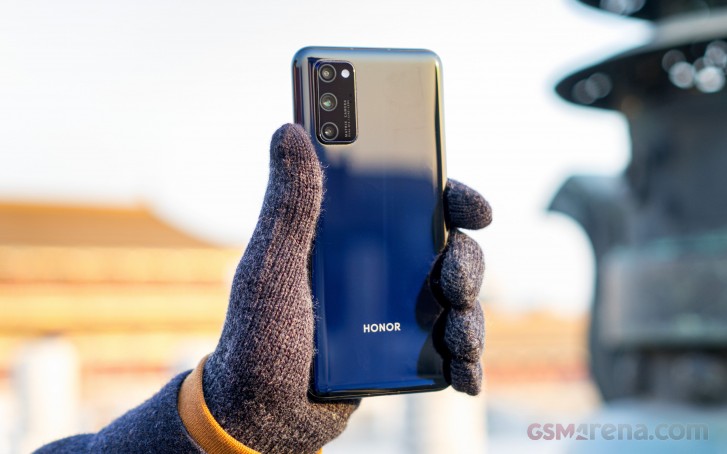 Another rather standout visual trait of the V30 has to be its main camera module. What we had originally thought would end up looking more in-tune with Huawei's recent camera module designs, actually has a styling of its own going. Honor devoted a pretty substantial area to it, to use the full marketing name, SuperSensing AI Triple Camera. Its appeal will, of course, come down to personal preference. Honor did note in its presentation that it apparently followed the famous golden ratio when designing said camera module. We do appreciate the fact that the hump is large enough to avoid most of the wobble while the phone is sitting flat, or rather as close as possible, on its back.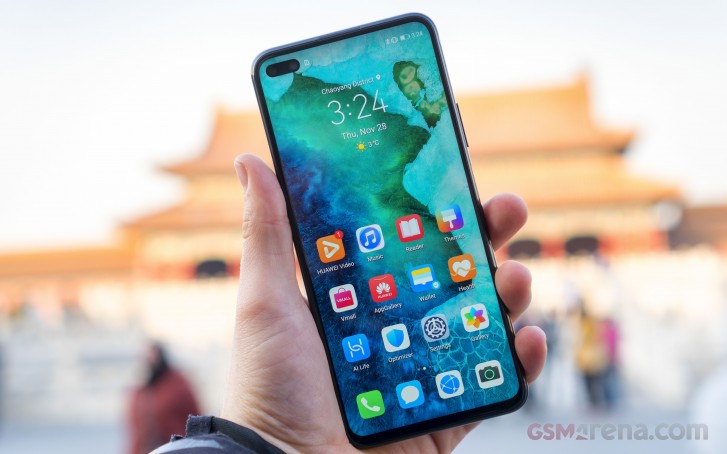 Rounding the hardware tour off, we can't fail to note Honor's placement of the fingerprint reader on the side of the V30 Pro. It is actually bundled together with the power/unlock button. The control itself feels really responsive. We appreciate that it is an actual tactile button that you can push, rather than a capacitive sensor area. It sits in a nice little grove inside the metal frame, making it really easy to feel out as well. And last, but not least, it was snappy and reliable in our quick, on-sight unlock tests.
Overall, the V30 Pro offers really nice in-hand feel. Our initial impression of both materials and build quality is nothing short of excellent as well. Not that we would expect anything short from a 2019 flagship device.
Hardware and internals
Starting from the outside in, we do notice and appreciate Honor's efforts to slim-down bezels around its display. Even though we've seen better and more ambitious takes on an all-display design elsewhere, at 91.46% screen to body ratio, the Honor V30 Pro looks pretty modern. The rounded corners and neatly hidden earpiece attribute to the stylish silhouette.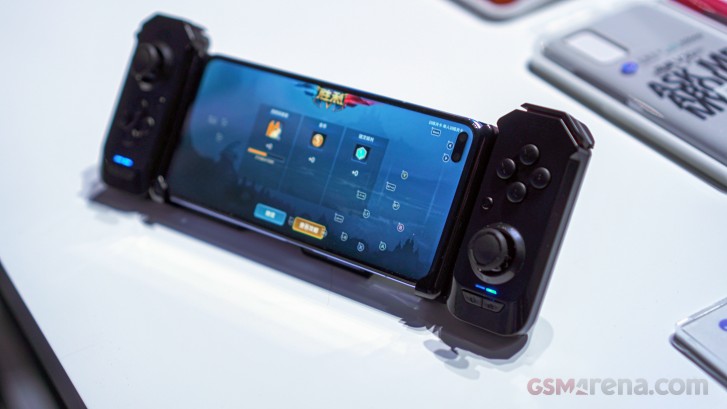 On the flip side, we can't say we appreciate the double-wide punch hole for the selfie camera. Sure, you are getting an extra ultra-wide snapper in return, and the top left corner is arguably the least obtrusive place to cut a hole in a display. Still, we would have been happier without it.
Speaking of happier, an OLED panel would have been a nice sight. If not on both devices, at least on the V30 Pro. Honor's 6.57" IPS LCD does look pretty sharp with FHD+ resolution and 400ppi density. Still, we kind of feel like even on paper, going for an LCD is going to rub at least some of the V30 series' prospective buyers the wrong way. But, we digress.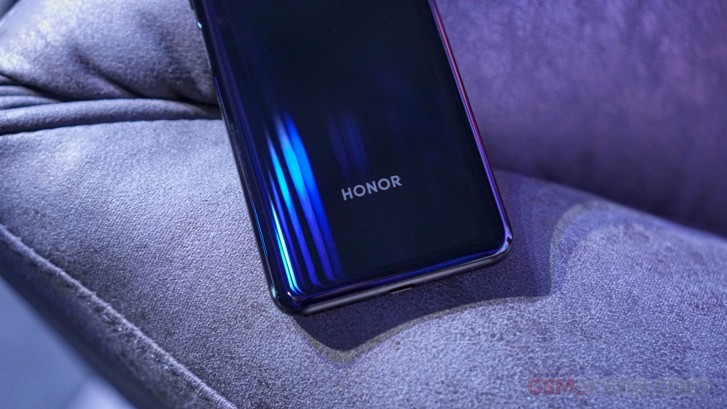 In terms of actual internals, Honor is banking big on the Kirin 990. Although, not really in the most apparent raw performance way. Sure, Honor did happily point out the latest generation GPU Turbo and Kirin Gaming+ 2.0 tech available for the chip and thus its gaming prowess. There is also plenty to be said about Huawei's advanced NPU and especially the one inside the Honor V30 Pro and its Kirin 990 5G chip since it gets one extra big core.
All of this, however, took a back seat in the presentation, with the main focus, instead, squarely on 5G connectivity. We do get it, though. As things currently stand, the Kirin 990 5G finds itself in a rather advantageous position in the smartphone niche as a whole. Not only does it feature a baked-in 5G modem and dual-standby for both its nanoSIM cards. But the Balong 5G modem is also the dual-mode (SA and NSA) simultaneously. Meaning that it can play well with pretty much every existing 5G network, especially in its home country and is poised to be compatible with pretty much every local carrier's future 5G expansion plans.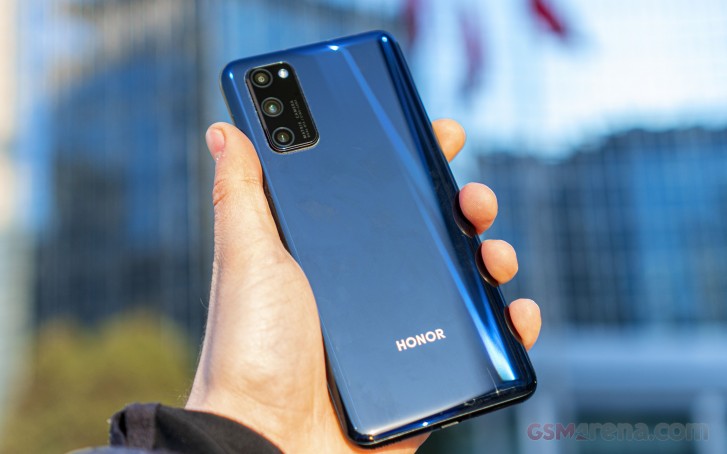 "Honor's first dual-mode 5G smartphone", "And industry-leading 5G experience", "A 5G smartphone will change how we live, work and play", "Go Faster With 5G" - the marketing slogans write themselves. And seeing how 5G is the buzzword of the day, we kind of get the insistence on the particular angle.
Looking past the whole 5G craze, a few other details about the V30 Pro worth noting include its impressive charging capabilities. These include 40W wired SuperCharge, which is advertised to pump the phone's 4,100 mAh battery from zero to 70% in just 30 minutes. Then there is 27W wireless SuperCharge that should be able to get you about 52% on the Honor V30 Pro in the same time frame. Last, but not least, 7.5W reverse wireless charging means you can top-up Qi accessories on the go if you need to.
Camera
The HONOR V30 PRO comes with a SuperSensing Triple camera that comprises a 40MP Sony IMX600 main camera, a 12MP Super Wide-Angle camera with Cine-Lens and an 8MP telephoto camera. Honor also refers to it using the Matrix camera marketing moniker, which some of you might remember from earlier Huawei and Honor leaks. So, at least now we know what that is all about.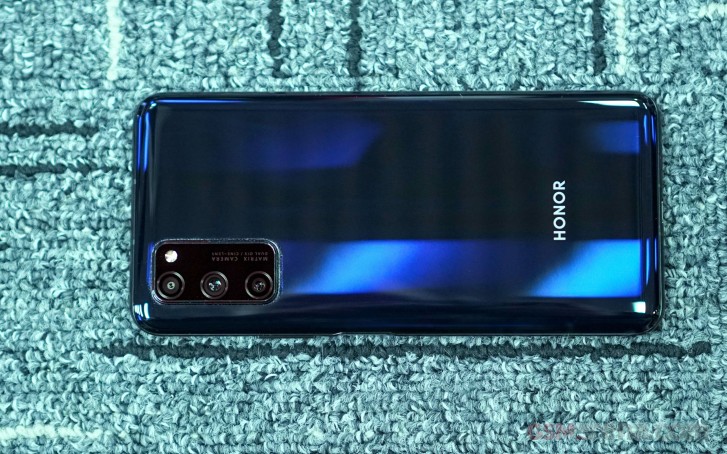 There is plenty of functionality to go through here. At the helm, we find the familiar Sony IMX600 40MP camera with a Quad-bayer RYYB sensor. The same one found on devices like the latest Huawei Mate and P series. It is backed-up by Dual OIS as well as several fancy software layers like AI Ultra Clarity mode and has already proven its salt. The same snapper, albeit with a slightly darker lens, also makes an appearance on the vanilla Honor V30. But that's just one of the small, yet potentially important differences between the two which you can read more about on the next page.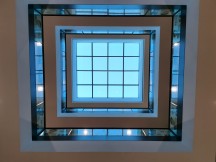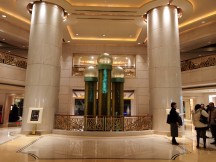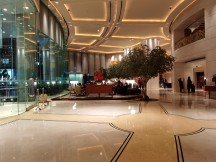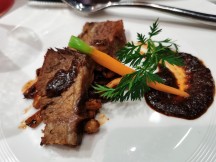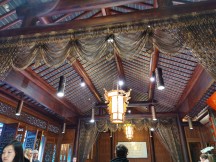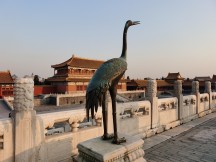 Honor V30 Pro 10MP main camera samples
Accompanying the 40MP cam on the V30 Pro is a rather interesting 12MP ultrawide that Honor refers to as a Cine Lens camera. It is particularly tailored for video recording with its native 16:9 sensor, sitting behind an f/2.2 aperture, 109-degree FOV lens. We found ourselves particularly impressed by this camera even during the short time we initially spent with the Honor V30 Pro.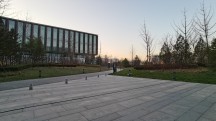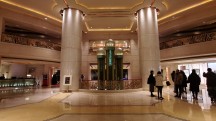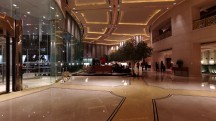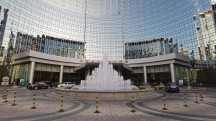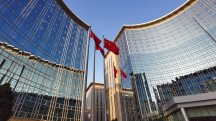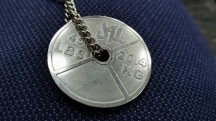 Honor V30 Pro 12MP ultrawide camera
Thanks to some clever EIS, it manages to capture very stable footage at 4K resolution. Honor really isn't cutting too much away from that 12MP sensor. The camera's low-light performance is even more impressive. Through the use of a 109-degree ultra wide-angle lens and something Honor calls four-in-one light fusion, it manages to simulate 2.8um surface worth of light-collecting pixels. We need to test just how well this system works thoroughly in our full review, but at the event, the Honor V30 Pro seemingly managed to capture some impressively detailed, clean and color-accurate low-light video footage.
Last and well, probably least, considering the prowess of the other snappers, there is the 8MP telephoto cam with 3x optical zoom, F/2.4 lens.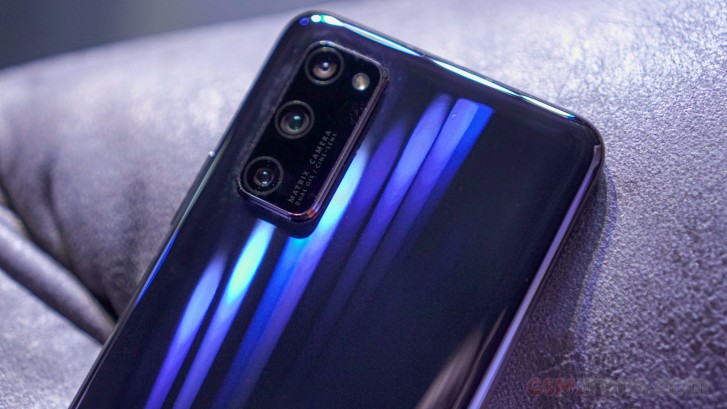 Honor mentioned a few other exciting features on the V30 Pro's Matrix camera on stage as well, including 4K HDR+ Timelapse photography and AI-powered RAW HDR algorithms. There is also an advanced augmented reality feature, capable of handling moving virtual avatars. Those will get their due attention in the full review as well.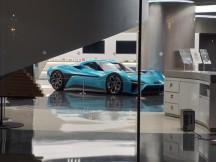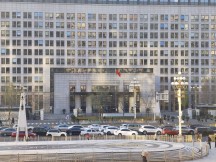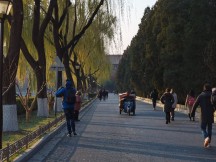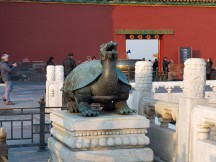 Honor V30 Pro 8MP telephoto samples
To round the camera department off, there is the dual snapper setup on the front of the V30 Pro. You get a 32MP main selfie cam with Super Night Mode and another 8MP ultrawide angle snapper with 105-degree FoV. These also pack their fair share of AI and computational photography.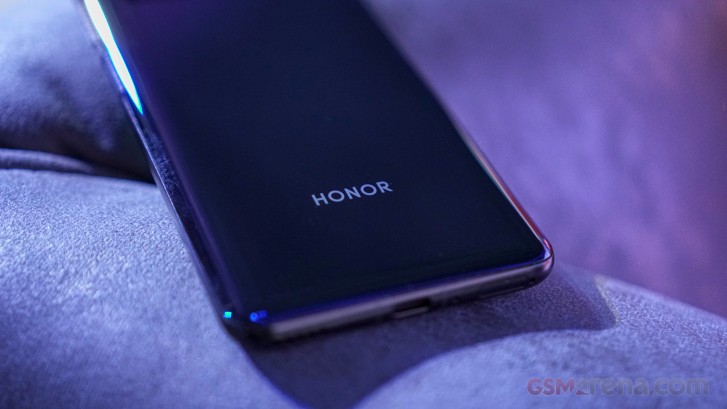 One party trick we found particularly interesting was the ability to measure pulse with the selfie cameras. This is done through analyzing minute changes in skin tones and movement on the face. While not new in a theoretical sense, this practical implementation was just ten-or-so bpm off from what a fitness wearable managed to pick up. So, practicality aside, color us intrigued.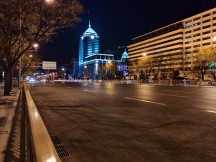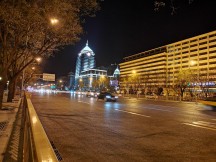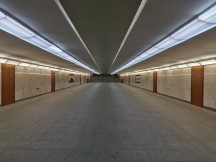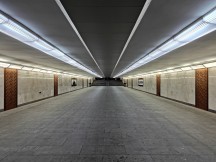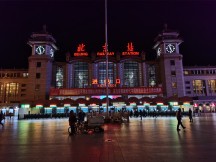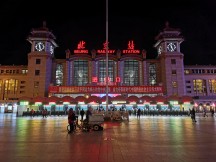 Honor V30 Pro 10MP main camera low-light samples: Night Mode Off • Night Mode On
The LCD is a little bit of a setback in the case of this Phone but not the end of the World. What i like is the kirin 990 and the separated balong 5000 chipset for 5g. This should be a better battery saving Option then a process or with integrat...
An IPS LCD? That is a deal breaker. Why......