Honor Watch GS Pro review
Yordan, 28 September 2020
Honor Watch GS Pro is the company's first rugged smartwatch, aiming to become the best accessory the company can offer to outdoorsy types and hikers. We got to spend a couple of weeks with a unit and now we are about to share what impressed us and what rubbed us the wrong way.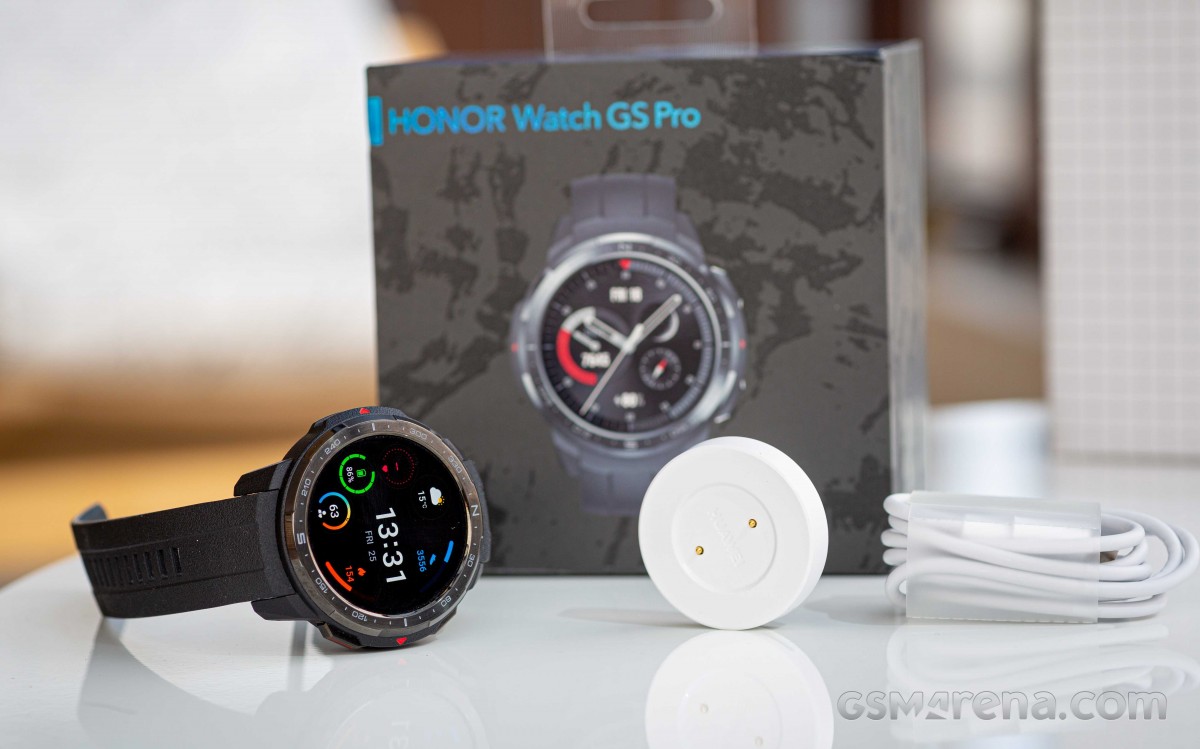 Introduction
The Watch GS Pro is advertised as a "rugged smartwatch for urban adventurers." The wearable is arriving as a competitor to the Amazfit T-Rex by Huami rather than products by Garmin or Suunto, which are better for enthusiast sportspeople and professional athletes but command substantially higher prices.
The body of the watch is made of reinforced polycarbonate, while the bezel is from stainless steel. There's no sapphire crystal protecting the 1.39" AMOLED, but even the plain glass it packs seemed to hold well enough in our testing.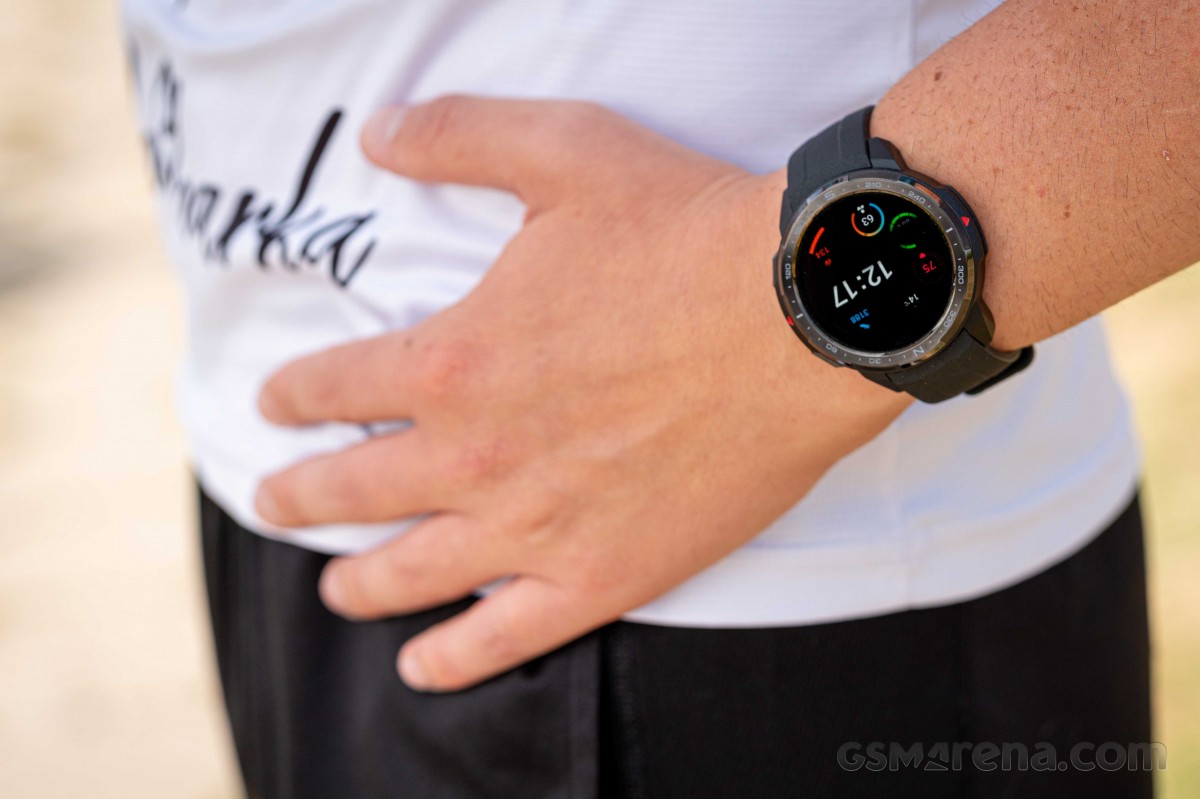 Just like any other Honor/Huawei watch, the GS Pro runs Lite OS. It has a solid selection of watch faces and can track sleep, SpO2, Stress, VO2Max and, of course, heart rate. Where the GS Pro beats most of its stablemates is battery life, sporty features, and built-in GPS that can take you back to civilization if you get lost in the woods.
Hardware and interface
The straps of the Watch GS Pro are standard so easily interchangeable, but we are pleased to report the one that comes in the box fits well enough and is incredibly durable. The weight is properly distributed, and the wearable does not feel like it was won at a county fair.
Honor says it can pass 14 of the MIL-STD-810G tests, including exposure to extreme temperatures between -40 degrees and 70 degrees Celsius. It was also tested for contamination by fluids, immersion, shock absorbency - you can throw pretty much everything at the watch, and it will withstand it.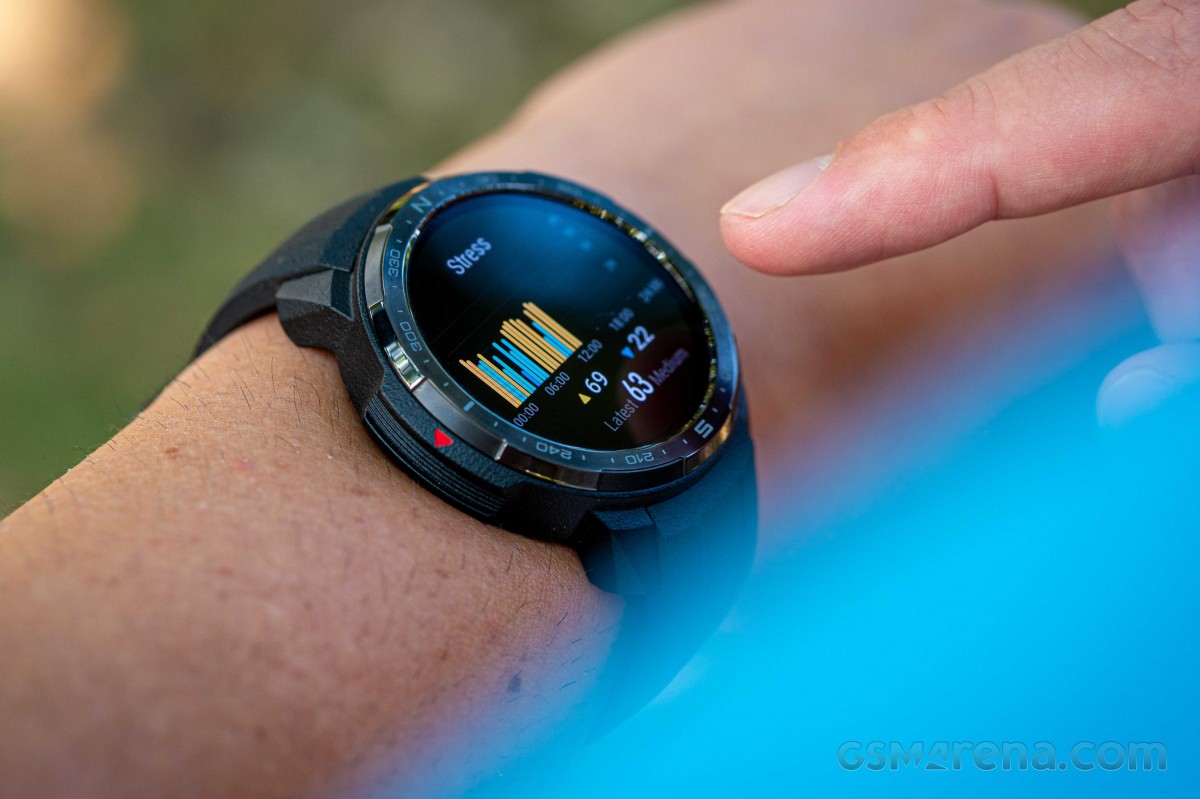 In reality, you're unlikely to dump it in a barrel of uranium waste. Still, you might hit it in a tree log or a rock - our unit survived without a scratch, and we can't say the same about the actual reviewer testing the device who fell in a rocky ditch after hitting said tree. At least he made a quick recovery, so there's that.
On the inside, we have the familiar Kirin A1 chipset that is famous for its low power consumption.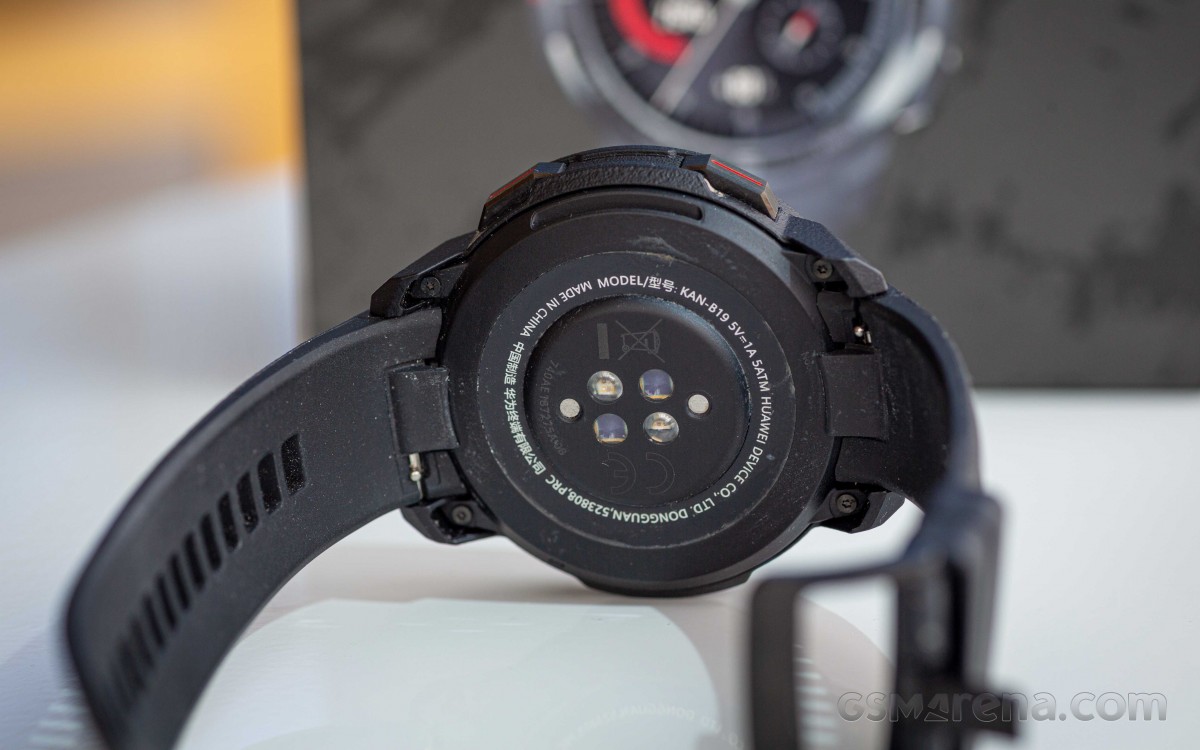 Combined with the huge power cell of 790mAh capacity (by smartwatch standards), the GS Pro promises 25-day battery life on a single charge under "typical scenario," which includes 90 minutes of outdoor sports per week, some Bluetooth music playback or calling, as well as 50 notifications per day. We found that claim to be very accurate in our testing, meaning that you'll only need to charge the Watch GS Pro one every three and a half weeks.
Even when the Watch GS Pro fell in the hands (or on the wrist, to be more precise) of a cross country running enthusiast who had over five hours of outdoor running tracked per week with GPS on, constant heart rate and stress sensor, TruSleep sensor, alarms and plenty of screen time it still lasted full 12 days. That's a couple days short of the 14 days Honor promised, but we are still very impressed.
Sports features
Honor allows you to track 100 different sports with Watch GS Pro, matching the capabilities of the Huawei Watch GT 2 Pro - which we already reviewed. However not only is the GS Pro cheaper and with better battery, it also feels much more at home in the gym than the executive-looking GT 2 Pro.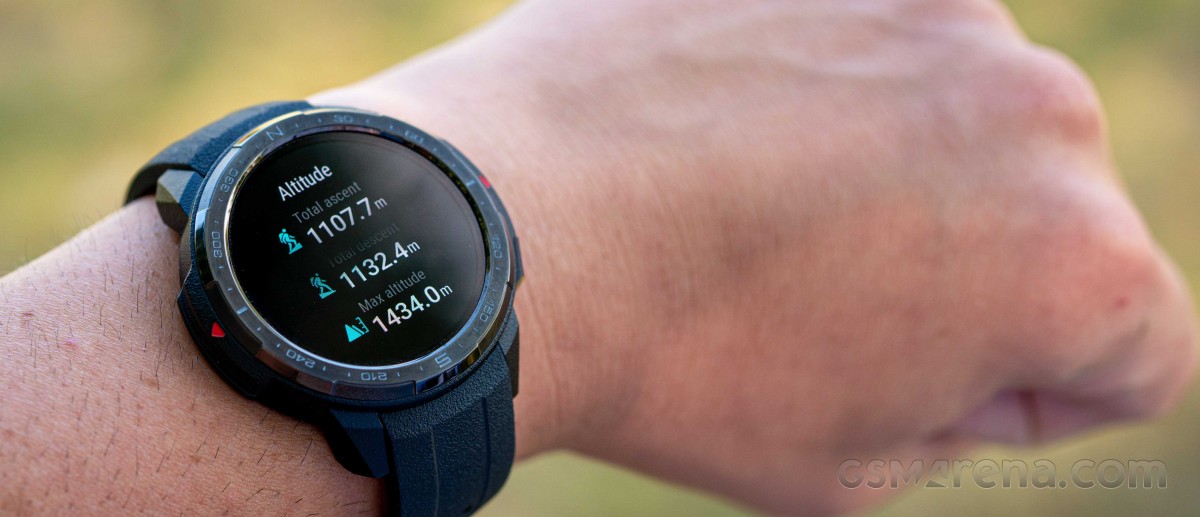 Speaking about sports, we couldn't test the new skiing and snowboarding modes, but the GS Pro promises to keep track of slopes, how fast you're going down, and descent.
At least we were able to test the altimeter - it's accuracy is within a meter of the real altitudes we tested, which was impressive enough. The GPS also did a great job, finding you when you get lost in the woods.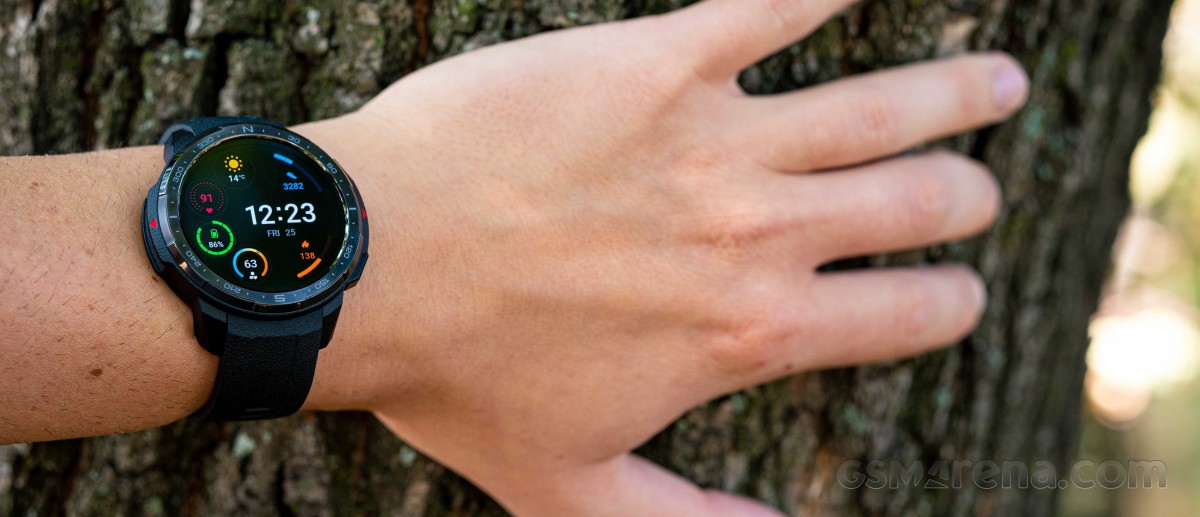 Yours truly did exactly that (not on purpose, I promise) - getting on the wrong trail in a foggy mountain run, but was able to trace back his steps thanks to the Route Back feature. It draws a line of the path you did and lets you trace back to the start. It is an elegant navigation-like interface but can potentially be a life-saver - who knows, our reviewer could've remained in the woods to this day, and this review likely would've remained unwritten.
Final thoughts & Verdict
At a first glance the Honor Watch GS Pro may not be a huge departure from the usual Huawei/Honor smartwatch formula, but the truth is the changes it brings make it really stand out. The battery life is amazing and the GPS implementation is great, enabling new use cases.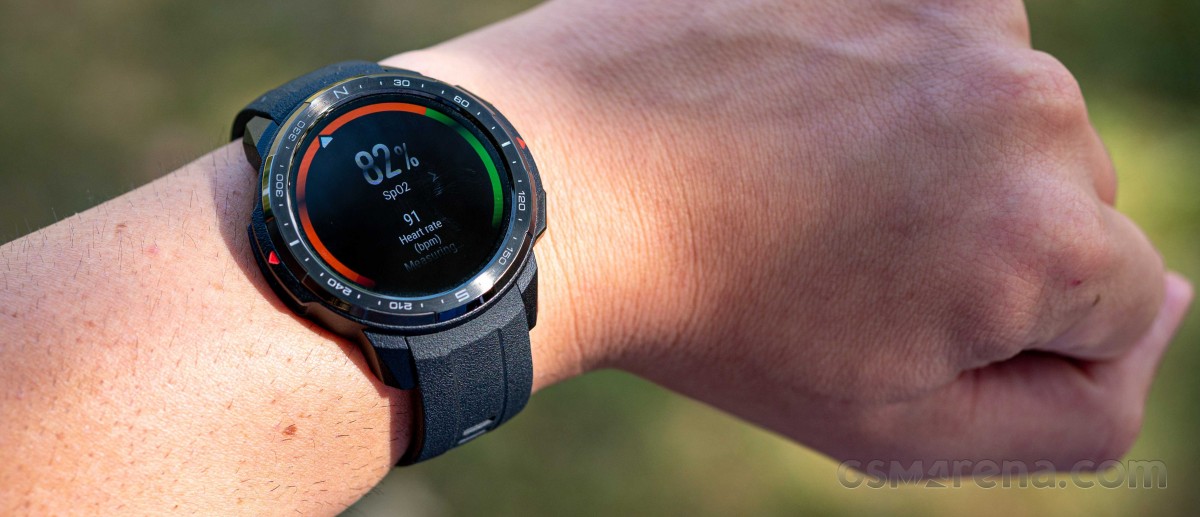 We wish Honor and its parent company would open its engine for third-party companies, letting you import a GPX track for running or hiking, and extract the data quickly and easily. Honestly, we can't see that happening soon though.
There's also the issue with the watch only working with Huawei Health that has to be downloaded from the Huawei AppGallery. And if you don't have the company's app store, you have to download it, as well as the HMS Core - indeed a bit too much effort for maintaining a single accessory.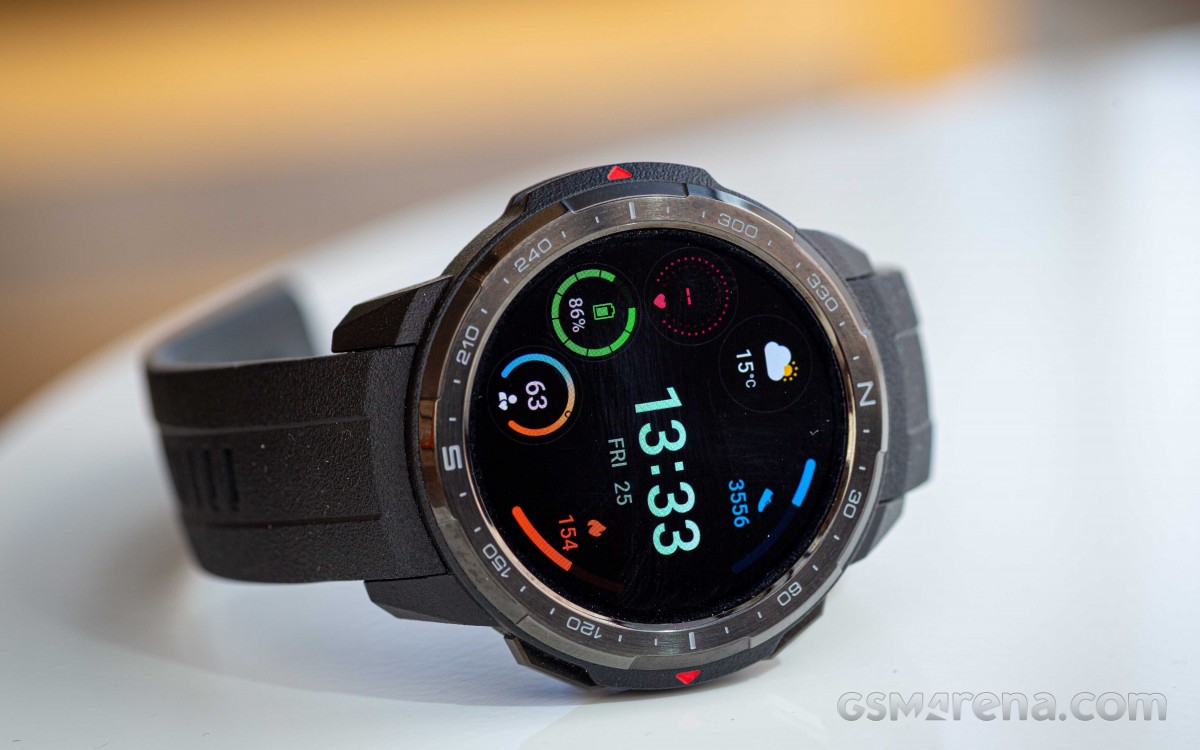 What may make your effort worth it is the Honor Watch GS Pro's €250 price tag. Better yet, there are deals to be had in all major European markets, letting you take it further down. Honor Italy is slashing the price to €199. At the same time, Germany keeps the MSRP but throws in Bluetooth earphones, a mini-speaker, and an Honor Router 3 - all devices purchased separately would total at nearly €430.
In the end, Honor Watch GS Pro excellently delivers on the promise to serve urban explorers willing to give the Huawei ecosystem a try. It looks good, performs well, and lives incredibly long on a charge despite having a big and bright AMOLED display. Professional athletes will likely still find it smart to pay twice as much for a Garmin Fenix 6, but for your average hiking enthusiast the GS Pro is about as good as it gets these days.
Related
My gs-pro have the same issue... overheating when stand in the sun.... here in Italy they say have never meet this kind of problem.... send the watch 3 time to repair center but the problem remain... and they do not provide e callback
i'm having serious overheating issues on my honor watch gs pro when i'm either walking or sat in the sun. honor as a company are not very concerned about issues when they arrive.
Popular articles
Popular devices
Electric Vehicles