Hot Take: iPhone 12 lineup
Prasad, 19 October 2020
Seven years since the launch of the iPhone 4s, Apple didn't launch its new iPhones in September. Instead, we got them last week, a whole month later than usual. But this year has been anything but usual, so why should we expect that from the iPhone launch?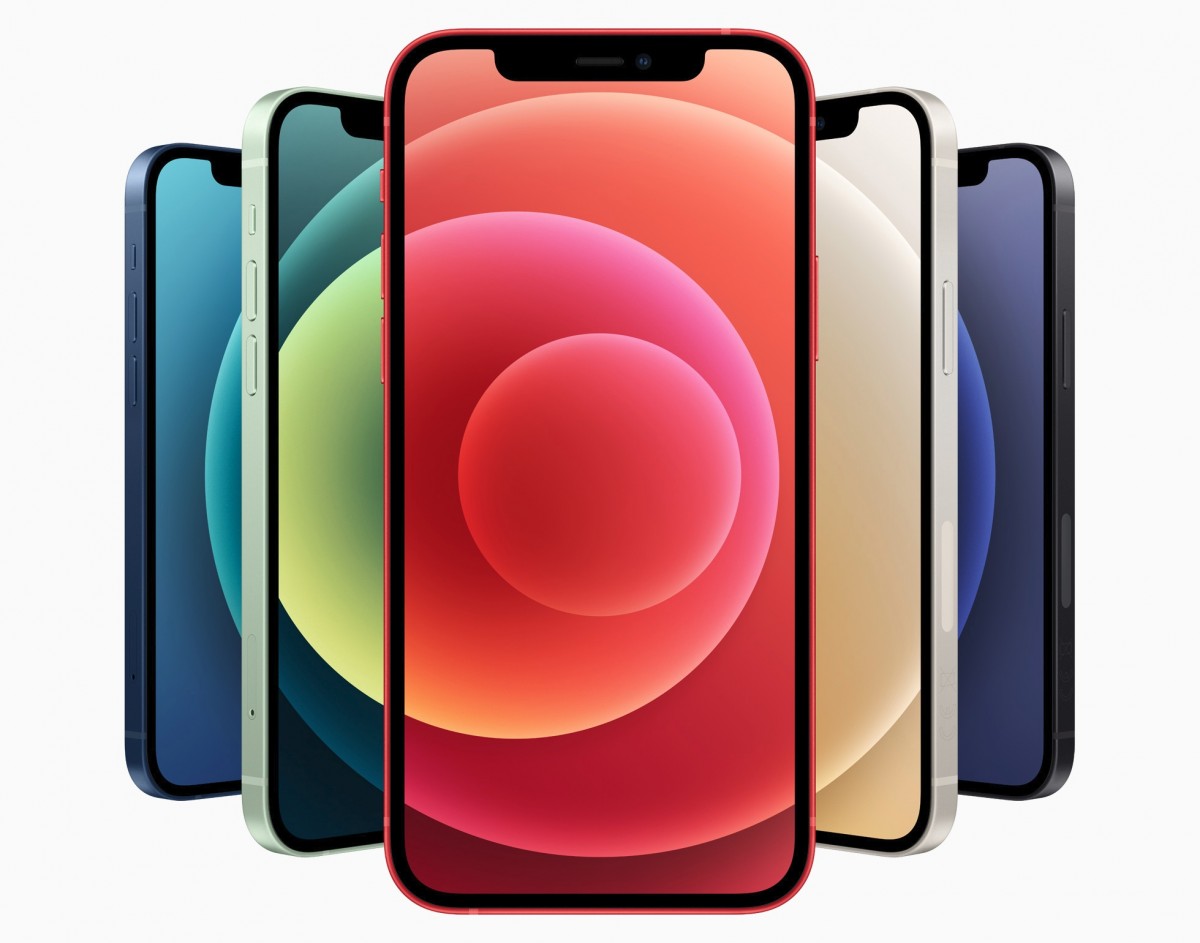 Regardless, even if it wasn't as scheduled, Apple came out swinging with the new iPhones. We got four new iPhone 12 models this year, including two new Pro models, an update to the standard iPhone, and an honest to goodness small but uncompromised iPhone in the form of the iPhone 12 mini.
The new iPhones come with features like 5G, faster processors, better displays, better cameras, improved build quality, and refreshed designs. They also don't come with chargers and EarPods and it has something to do with the environment. There's a lot to discuss with these phones, so let's get on with it.
Many sizes fit all
Probably the best thing about the 2020 iPhone lineup is the variety in sizes. Whether you want a big phone for your media, gaming, web browsing, or accessibility needs, a small phone because you have normal human-sized hands, or something in between, Apple has you covered. And you still have the iPhone XR/11 and the 2020 iPhone SE, in case you want even more variety in sizes.
Apple has always had compact smartphones but a lot of people lamented the loss of the original iPhone SE, which was seen as the last truly compact phone with powerful innards. With the new iPhone SE, the focus was more on providing an affordable iPhone, so even though it was small, the specifications left something to be desired in 2020.

With the iPhone 12 mini, you get basically the best of both worlds. You have a phone that is virtually identical to the vanilla iPhone 12 in a smaller package. This means you get a modern smartphone with modern design, features, specifications, and performance but it's still compact.
The iPhone 12 mini is a massive win for Apple. A vocal group of customers has been complaining for years now about the lack of a truly compact and usable iPhone (or smartphones, in general) and Apple heard them loud and clear. A small, no-compromise smartphone is exactly what they have been asking for and Apple delivered.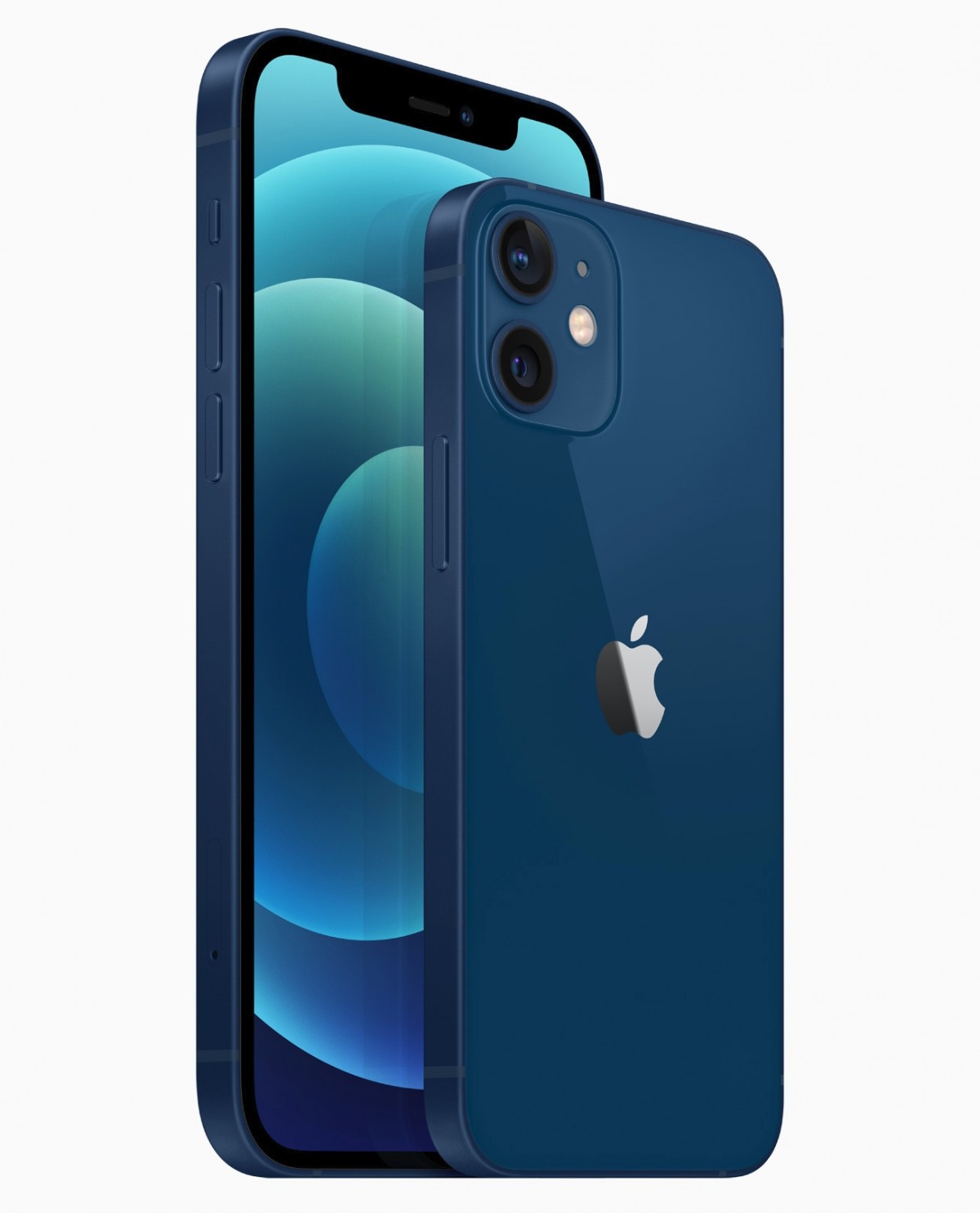 The only reservation we have about this model is the relatively small battery. Apple has done well with efficiency this year with the new chipset, which we will talk about later, and the iPhone 12 mini still has respectable battery life claims that even exceed those of the 2020 iPhone SE. But we will have to do a full review before we can pass our final verdict on it. However, we fully expect this model to be a runaway success for Apple.
The vanilla iPhone 12 also gets a bit smaller than its predecessor. The iPhone 11 (and the XR before it) always felt one size too big, like an awkwardly grown child for its age. With the iPhone 12, Apple has trimmed the fat off the edges, creating a more streamlined and relatively compact design. It's also now the same size as the iPhone 12 Pro.
Speaking of the Pro models, both the iPhone 12 Pro and the iPhone 12 Pro Max are now larger than their predecessors. Apple has used this opportunity to put in even larger displays within thinner bezels all-round, which gives the new iPhones a greater screen to body ratio.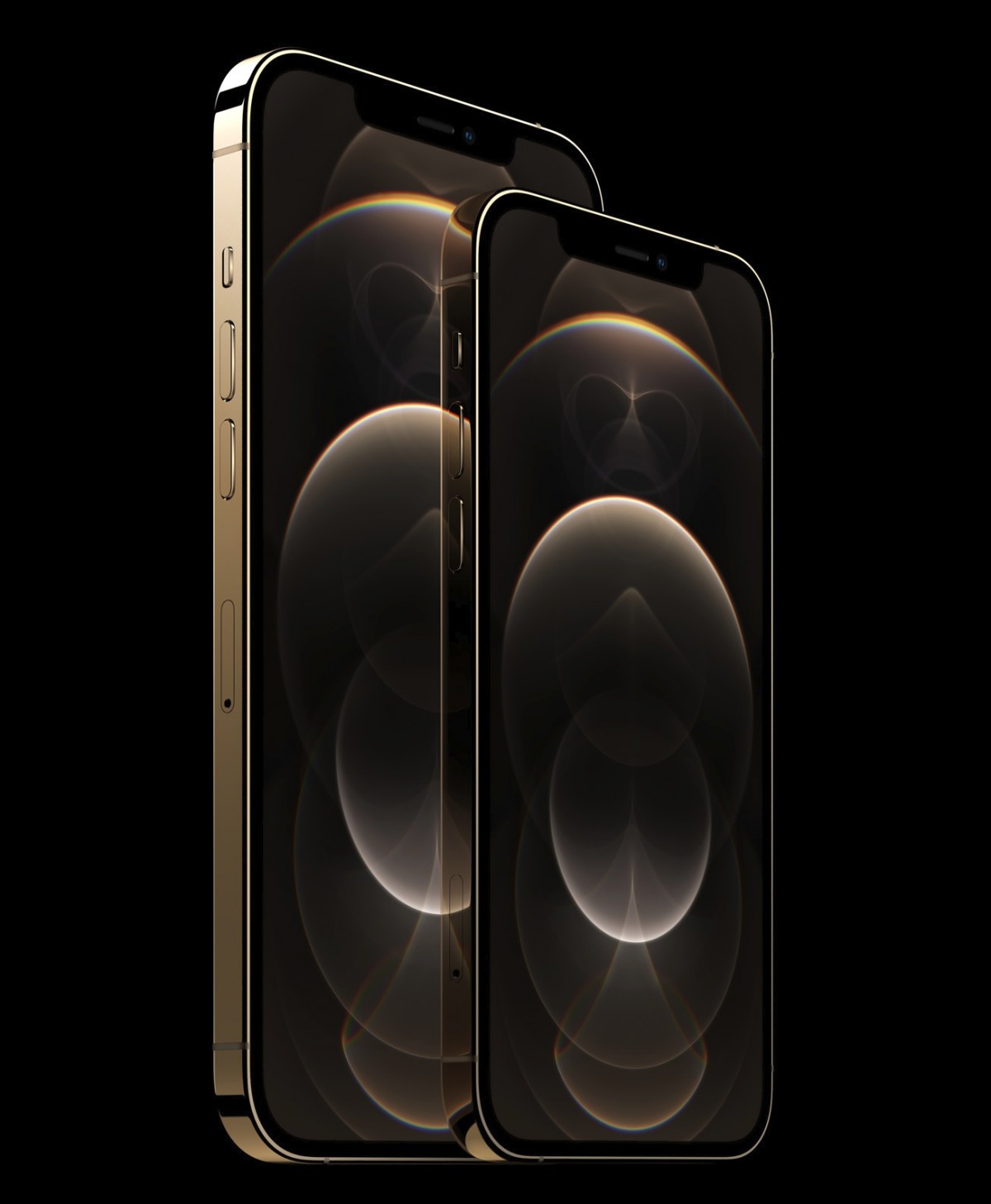 Like their predecessors, the iPhone 12 Pro models use a stainless steel frame. While it looks stunning and is polished to perfection, it makes both phones quite heavy. The iPhone 12 Pro, which has the same dimensions as the iPhone 12 with a similar feature set and likely identical battery, is a full 25g heavier.
Of course, numbers only tell part of the story; some may prefer the reassuring heft and feel of the stainless steel frame when they try the phone out in a store compared to the lightweight aluminum of the non-Pro models. Apple spends a considerable amount of time on these aspects of its products and is unlikely to make them heavier if it didn't offer some tangible benefit.
OLED across the board, but still 60Hz
What's the one thing all of the new iPhones announced this week have in common? They all come without chargers have OLED displays.
Gone is the IPS LCD on previous iPhone 11 and iPhone XR models. While not bad per se, the LCD panels on these models weren't in line with the premium pricing of these phones, even if they were the more affordable option in the range.
With the new OLED panels, you expect to get the same great image quality across the board. Apple has exceptional tuning on its OLED panels, eliminating several issues plaguing other devices, such as poor calibration, crushed near-black detail, and low peak brightness. The displays also natively support HDR10 and Dolby Vision, unlike the faked HDR on the LCD iPhone models.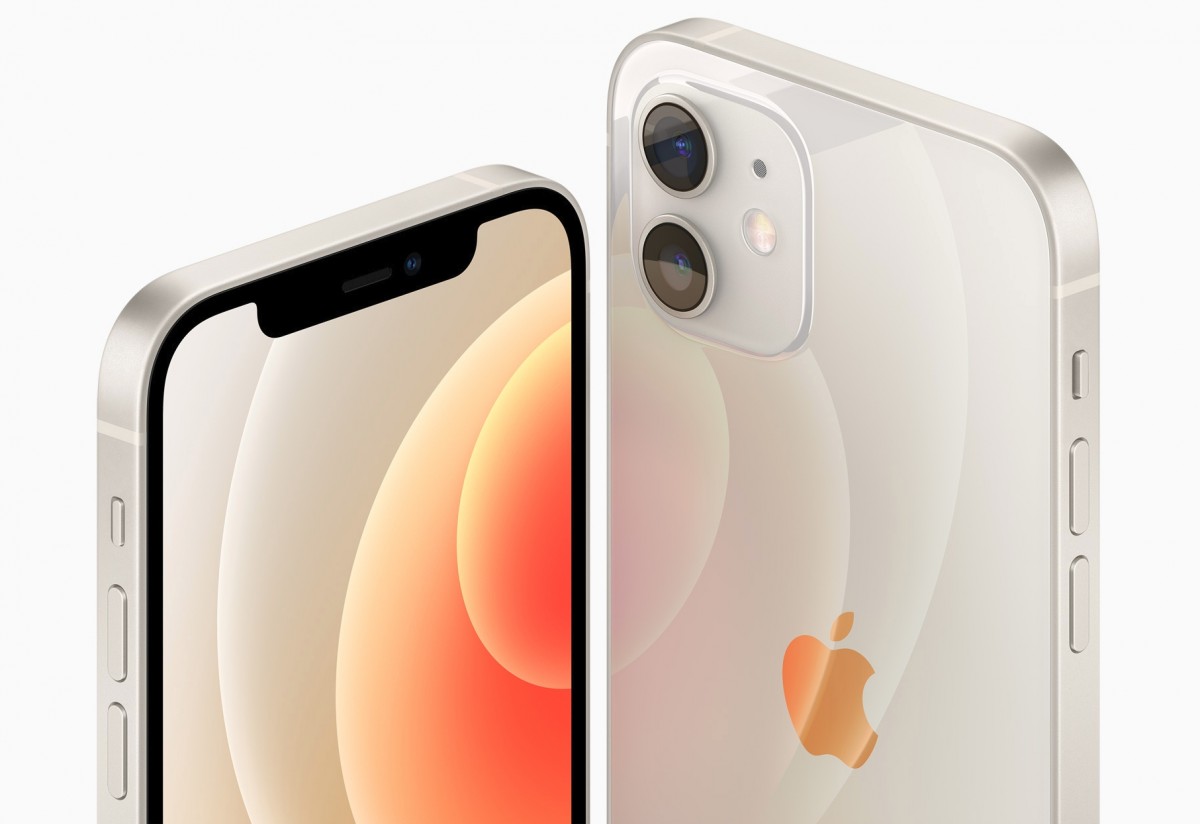 The panels are largely similar to each other. The iPhone 12 and iPhone 12 have nearly identical panels but the iPhone 12 Pro gets brighter with 800 nits brightness vs. 600 nits. The iPhone 12 Pro Max has the lowest pixel density at 458 ppi, the iPhone 12 and 12 Pro have the virtually identical 460 ppi, and the tiny iPhone 12 mini has the most pixel-dense display on any iPhone at 476 ppi.
However, once again, Apple has decided to ship its new iPhones without a high refresh rate display. It was rumored for a while that at least the Pro models will get a 120Hz display but it seems supply constraints or battery life concerns prevented that from happening.
The lack of a high refresh rate for yet another year is disappointing. With all the performance on tap with the new A14 chip and a fantastic library of games on the App Store, a 120Hz display would have been an incredible addition to the lineup this year. Unfortunately, it seems we may have to wait another year for it.
A14 Bionic - Fast gets faster(ish)
The launch of a new iPhone wouldn't be complete without a new SoC. This time we are getting the new A14 Bionic, which we actually first saw last month on the new iPad Air. While it's the same chipset, the iPhone version is likely to be downclocked to meet the power and thermal constraints of the smaller devices.
One important thing to note with the A14 is how Apple chose to compare it. During the iPad Air event, Apple chose to compare the improvements over the two-year-old A12 Bionic. During the iPhone event, Apple chose to compare the A14's CPU and GPU performance with other smartphones. At no point did we get a comparison from Apple comparing the A14 with the A13 or the A13X.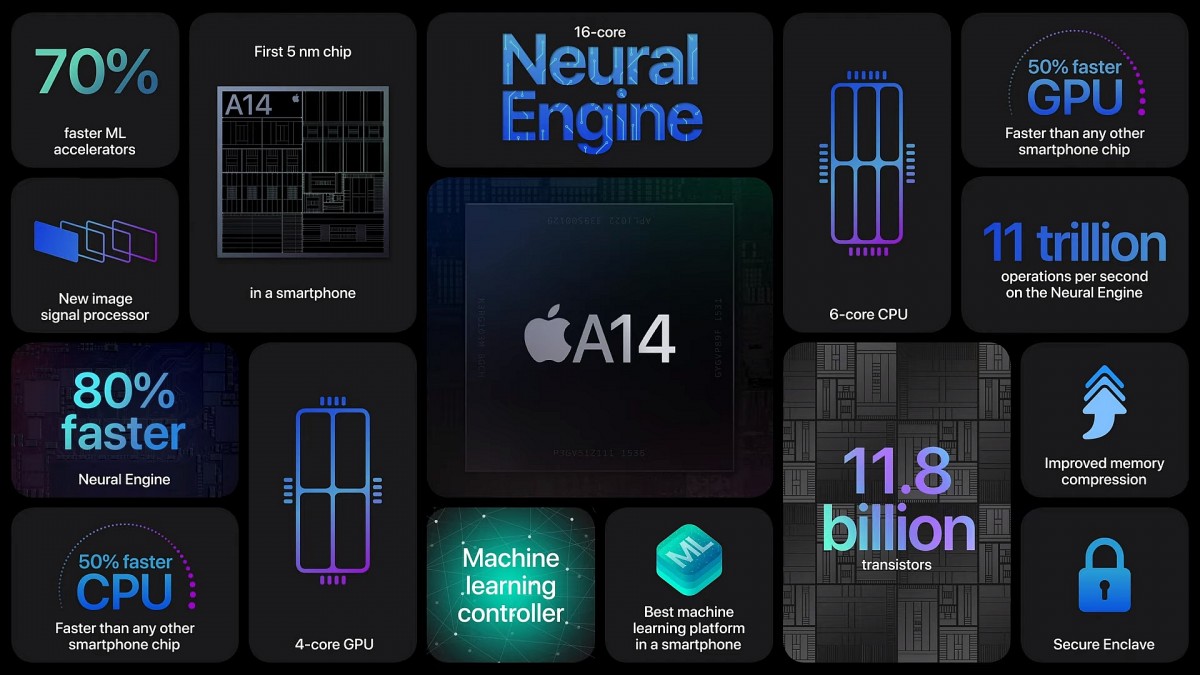 That's because it looks like the A14 isn't that much faster than the A13. What this new chip focuses on is efficiency. It has moved to the industry-leading 5nm manufacturing process that allows to pack a lot more transistors in a smaller space and be more electrically and thermally efficient. This is likely what allowed Apple to maintain its battery life figures even as they were making some of these phones smaller and lighter.
Unfortunately, it probably doesn't make for an exciting marketing slide when all you have to offer is likely just single-digit improvements, if any at all, over the previous generation. So Apple just conveniently skipped that part.
CPU and GPU improvements aside, the A14 Bionic does improve upon other aspects of the performance, such as machine learning and image processing. This speeds up things like Deep Fusion processing for the camera and also enables things like Dolby Vision video recording and editing on the device. These are no small feats but are unlikely to show up in your favorite benchmark applications' score.
New cameras - saving the best for the biggest
All four new iPhone models have updated cameras. The iPhone 12 and iPhone 12 mini have identical setups, the iPhone 12 Pro adds a telephoto with a few other changes, and the iPhone 12 Pro Max, for the first time, has a different main camera, different telephoto camera, and a handful of extra features that none of the other models offer.
Both the iPhone 12 and iPhone 12 mini have a 12MP wide and a 12MP ultrawide camera. The wide camera has been updated from last year with a wider F/1.6 aperture, which lets it capture 27% more light. The ultrawide seems unchanged but now has a night mode, which was conspicuous in its absence last year. Apple could have probably had this feature last year as well but then that would have led to one less thing to brag about this year.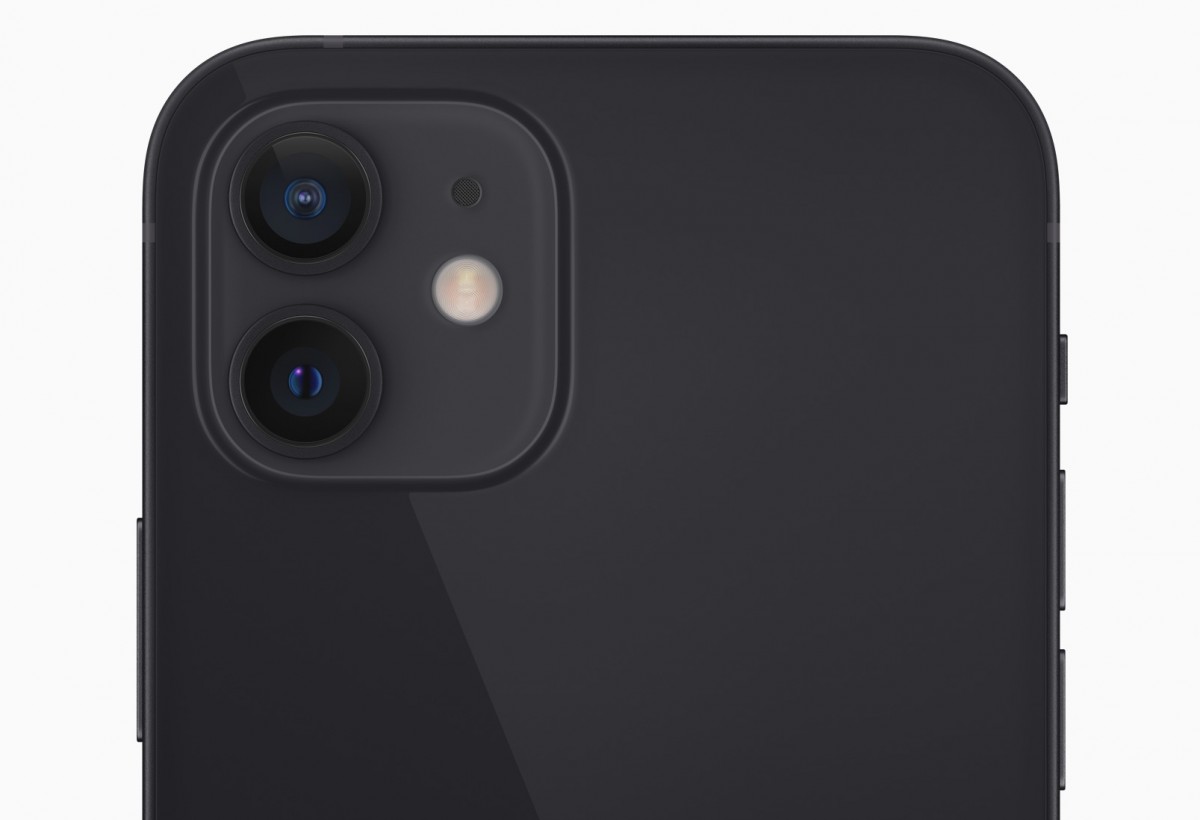 The iPhone 12 Pro adds a few extra goodies on top. It has the same 12MP F/2.0 optically stabilized telephoto camera as last year, capable of 2x zoom. You also get LiDAR, first featured on the iPad Pro from earlier this year. Along with enabling a host of AR features, LiDAR also improves camera performance by speeding up autofocus six times in low light and better subject and background separation in portrait mode shots. LiDAR also enables night mode for portrait shots.
The iPhone 12 Pro Max, however, gets all the goodies, something we have never seen before. It has a new main wide camera, which has the same 12MP resolution as the other iPhones but larger 1.7 µm pixels, compared to the 1.4 µm pixels on the other iPhone 12 models.
The iPhone 12 Pro Max also has a new OIS system, that stabilizes the sensor instead of the lens, similar to in-body stabilization on DSLR and mirrorless cameras. It's unclear if that change is motivated by the pursuit of better quality or slimmer body, but the bigger sensor and faster lens should make the iPhone 12 Pro Max perform a lot better in low light compared to even the iPhone 12 Pro.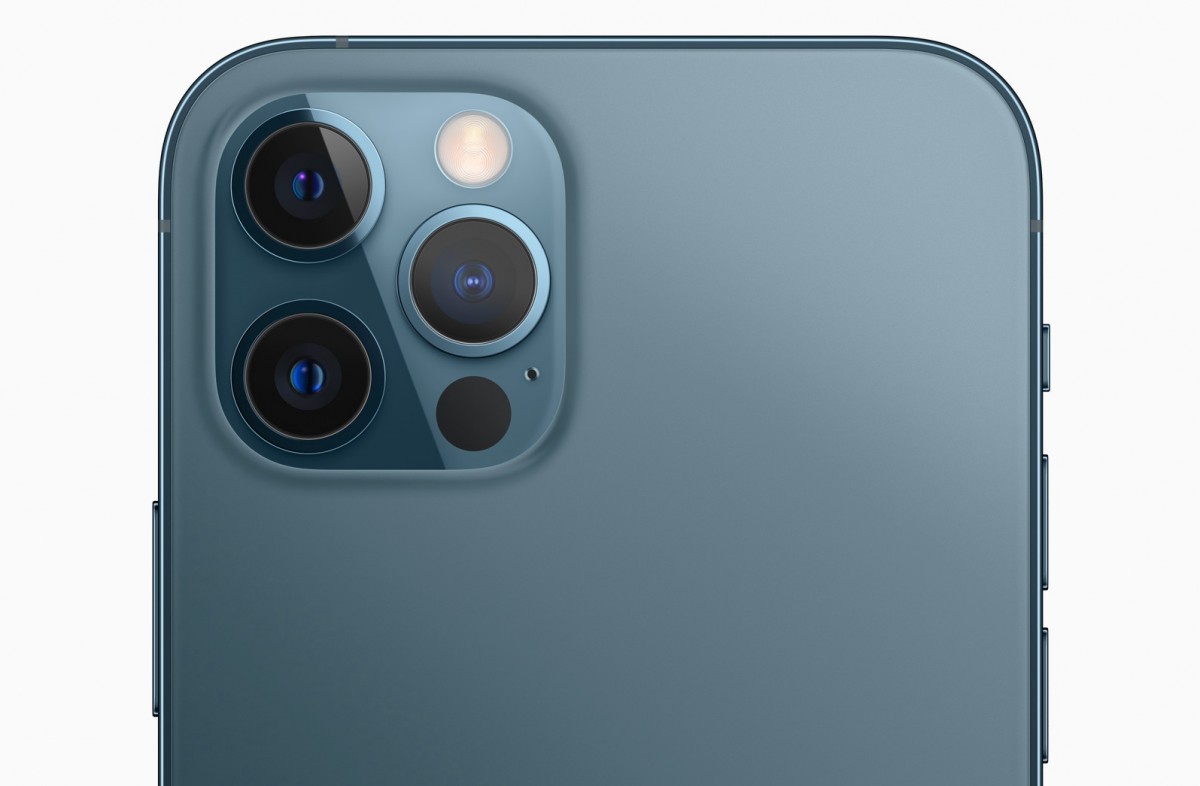 Another difference is the new telephoto camera on the iPhone 12 Pro Max. It goes from 52mm to 65mm equivalent focal length, which gives it 2.5x magnification over the main wide camera. It does have a reduced aperture of F/2.2, however.
Like the iPhone 12 Pro, the iPhone 12 Pro Max also has LiDAR for improved autofocus and portrait mode performance in the camera. It will also get the Apple ProRAW feature later this year, which produces a RAW file that combines some of the advantages of computational photography to improve the dynamic range and detail with the flexibility in editing normally associated with RAW workflows, giving you the best of both worlds. The only other company that offers this feature is Google on the Pixel phones.
Some of the advancements are available to all four iPhone models. For example, all of them now get Deep Fusion and Night mode, which is now available on the wide, utlrawide and front cameras (but not the telephoto units where available). Deep Fusion improves detail for images captured in medium to low light situations and night mode improves exposure and dynamic range in low light automatically. All the cameras also get Smart HDR 3, which uses machine learning to intelligently adjust exposure across individual objects in the frame.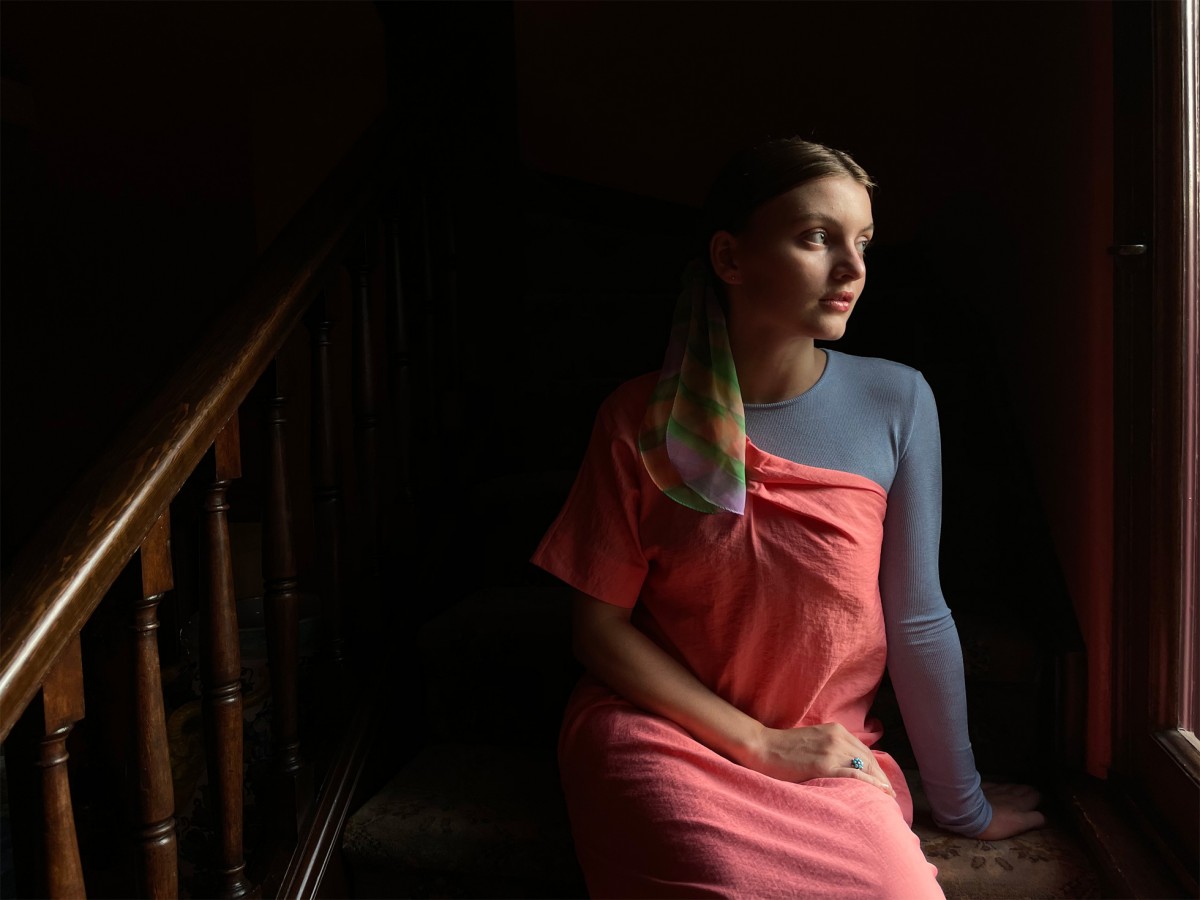 However, this year there is a very clear hierarchy in terms of camera quality. The cheaper iPhone 12 and iPhone 12 mini get the same cameras but lack telephoto, LiDAR, and won't be getting Apple ProRAW. The iPhone 12 Pro, meanwhile, doesn't get the bigger and optically stabilized sensor of the iPhone 12 Pro Max, nor the tighter telephoto camera. If you want the best camera on an iPhone, you will have to get the iPhone 12 Pro Max.
As a quick side note, Apple's marketing for the camera this year is hyper-focused on the resolution and detail in the images. iPhone cameras don't have increased spatial resolution but they instead use technologies like Deep Fusion and Smart HDR 3 to eke out more detail and texture from the 12MP sensors. The cameras also seem to focus more on realistic colors, dynamic range, and contrast, with all of Apple's samples having the look of a traditional camera rather than a super processed HDR samples we associate with phones. We look forward to getting these cameras in our hands to try them out for ourselves.
Dolby Vision recording - First for any camera
One of the highlights of the camera section is that the iPhone can now record video directly in Dolby Vision. This makes it the only phone and also the only camera that can do this.
Apple was quick to point out that even cinema cameras don't do this. Of course, cinema cameras don't do that, Apple - cinema cameras have to output files that are flexible enough to be used in a wide variety of workflows and baking in Dolby Vision would make them instantly useless for most studios. But I suppose you don't have to make sense when you are in marketing.
Shooting in Dolby Vision is also not as impressive as Apple would like you to believe. Every time you shoot a video, a raw image from the sensor has to be color graded and saved multiple times every second. This happens regardless of what camera you shoot on unless you are saving in RAW itself. On the iPhone 12, this raw data gets graded in SMPTE ST-2084 EOTF and Rec. 2020 color space that Dolby Vision uses, which allows it to use the dynamic range the sensor natively captures much more efficiently. It also saves the video as a 10-bit file rather than an 8-bit, which should reduce color banding. Dolby Vision also supports dynamic metadata, so the camera can include light values for each frame to get the most impact on a compatible display.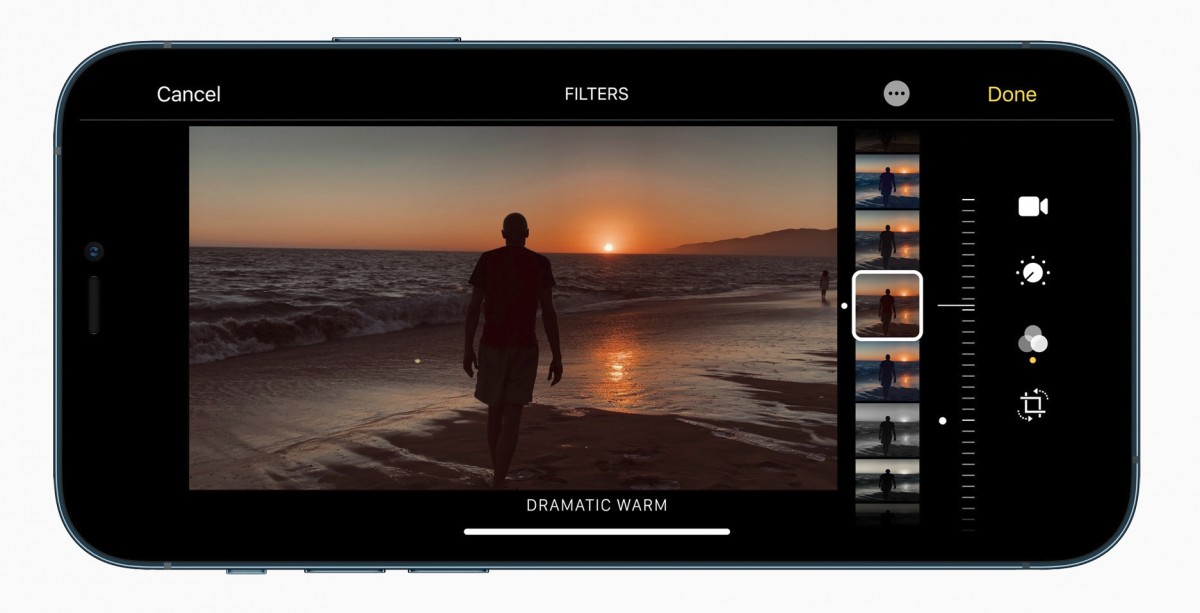 The reason cameras don't record directly in HDR often because it limits what you can do with the final file. A video recorded in Dolby Vision can be played on the phone itself or a compatible TV, but it has limited uses outside of that. You can't share it on online platforms, including YouTube, because none of them support Dolby Vision. You also can't grade this video too much as the color information is already baked in. It's the same issue we have with Samsung phones that can optionally record videos in HDR10+, which is technically very similar to Dolby Vision and has been an option on flagship Samsung phones since 2019.
So while yes, the video will look great on the phone itself or an HDR TV compared to an SDR video, right now you can't do a whole lot with it afterward. We think Apple likely just re-encodes it to SDR when you share it online, otherwise, it just wouldn't look right.
What we would have liked to see is an option to record videos in either log or RAW, at least on the Pro models. Both these options would have allowed those who like to color grade their videos much more flexibility in post. It would have been especially useful for people who use applications like FiLMiC Pro to produce videos they then have the flexibility to distribute however they want. We have seen log recording on LG and Sony phones in the past but the relative unpopularity of these phones meant the feature never took off.
Return of the MagSafe
One of the cool new features of the new iPhones is the introduction of MagSafe. While we lost this feature on MacBooks, Apple has now resurrected it to work on its new iPhones.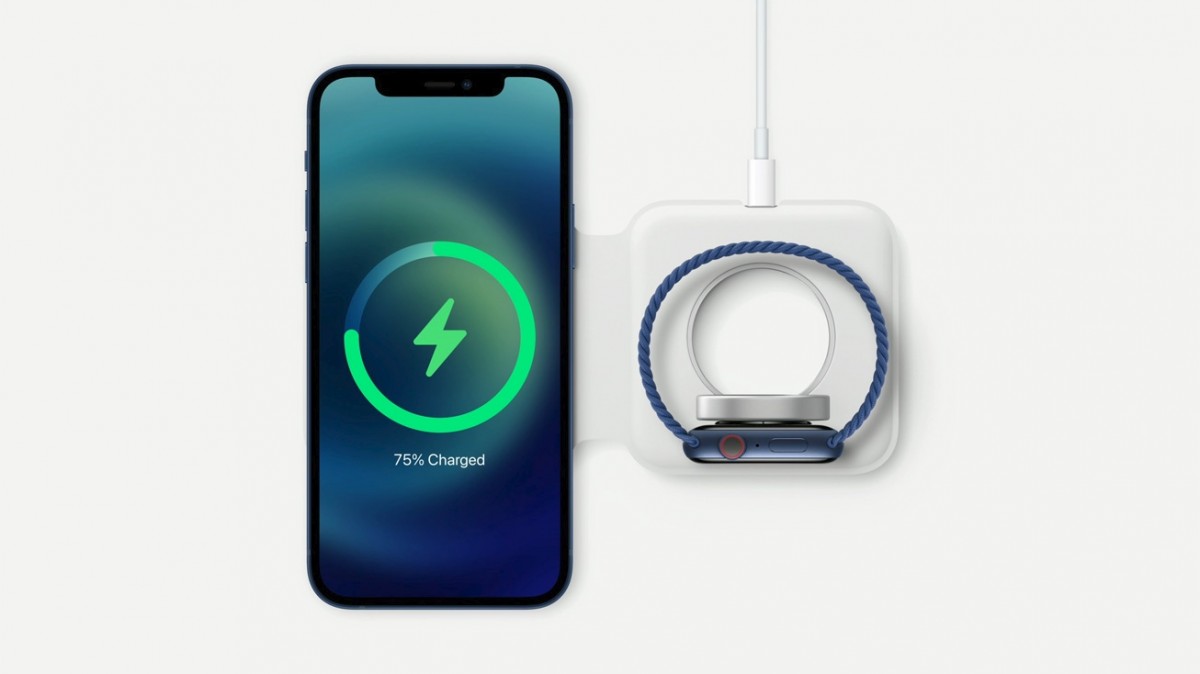 MagSafe for iPhones works by including a magnetic ring along with several other pieces of hardware around the induction charging coil on the back of the phone. The magnets allow MagSafe chargers to snap accurately on the back of the phone right where the charging coil is, similar to the Apple Watch. This means you don't have to worry about alignment or the phone slipping off the sweet spot and messing with your wireless charging performance. The MagSafe charger will always be in the right spot. Thus MagSafe chargers can provide 15W of charging, which is pretty decent speed.
MagSafe is also not proprietary, so it just works on top of the existing Qi charging feature built into the iPhone. This means the phone can still be charged with any old Qi charger and the MagSafe charger can also charge other Qi-compatible devices.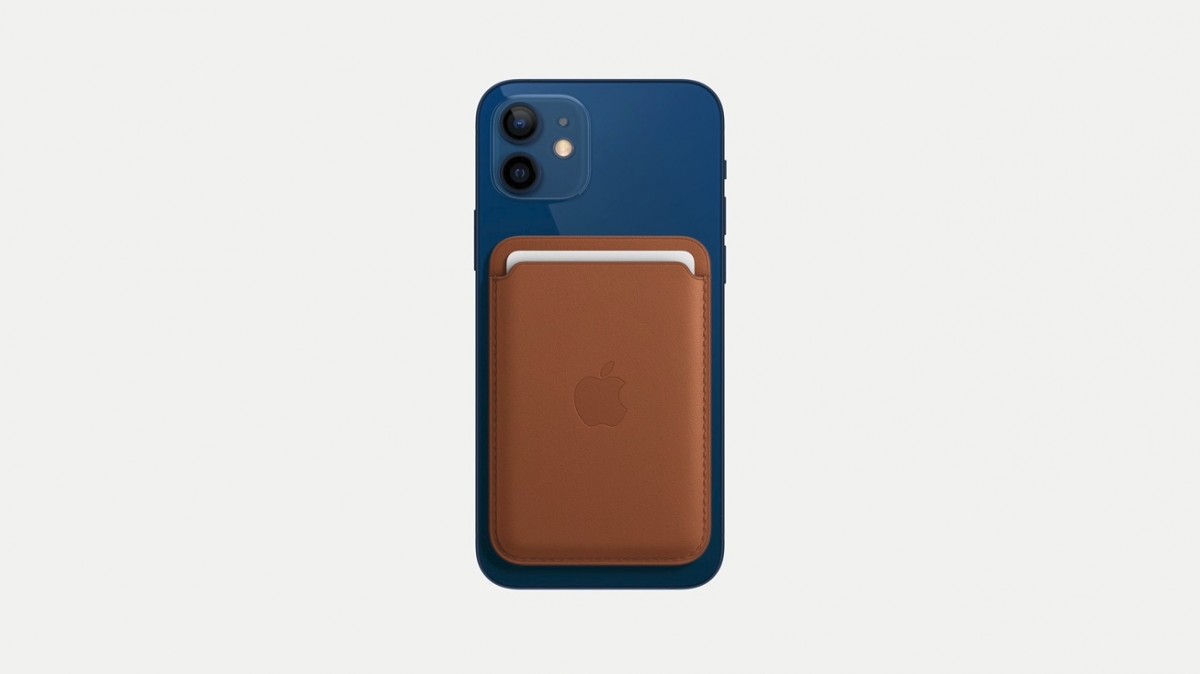 Apple also went a step ahead and launched a host of MagSafe cases. These cases have the magnets built-in, so the charger can snap on perfectly to the case and the wireless charging always worked through cases. And when you aren't charging, you can also attach the new magnetic cardholder to the back of the phone. This will allow you to lose two expensive things at once, should disaster strike.
MagSafe is exactly one of those clever things Apple does every once in a while that makes you wonder why no one else thought of this before. It also seems to be the future of charging as far as Apple devices are concerned. It's not hard to imagine a near-future where Apple removes the option to charge using a cable entirely, with MagSafe being the only option. With the improvements MagSafe brings over traditional wireless charging, this future doesn't sound that bad, especially with wireless charging becoming increasingly common on other devices as well.
No more chargers
The iPhone 12 series will be the first to ship without chargers and EarPods in the box. Apple also removed them from the older iPhones that it will be selling going forward. Apple's reason for this is that it saves carbon emissions, especially since the phone boxes are now smaller and thus require less material, and more of them can now be shipped together.
In many ways, this makes sense. Most of us already have multiple chargers in the house. These days when we get a new phone, we don't even bother taking the charger out as we already have one plugged into the wall the would do the job just fine. And if someone buying a new iPhone doesn't have a charger, you can get a new one fairly cheap, and it doesn't even have to be from Apple.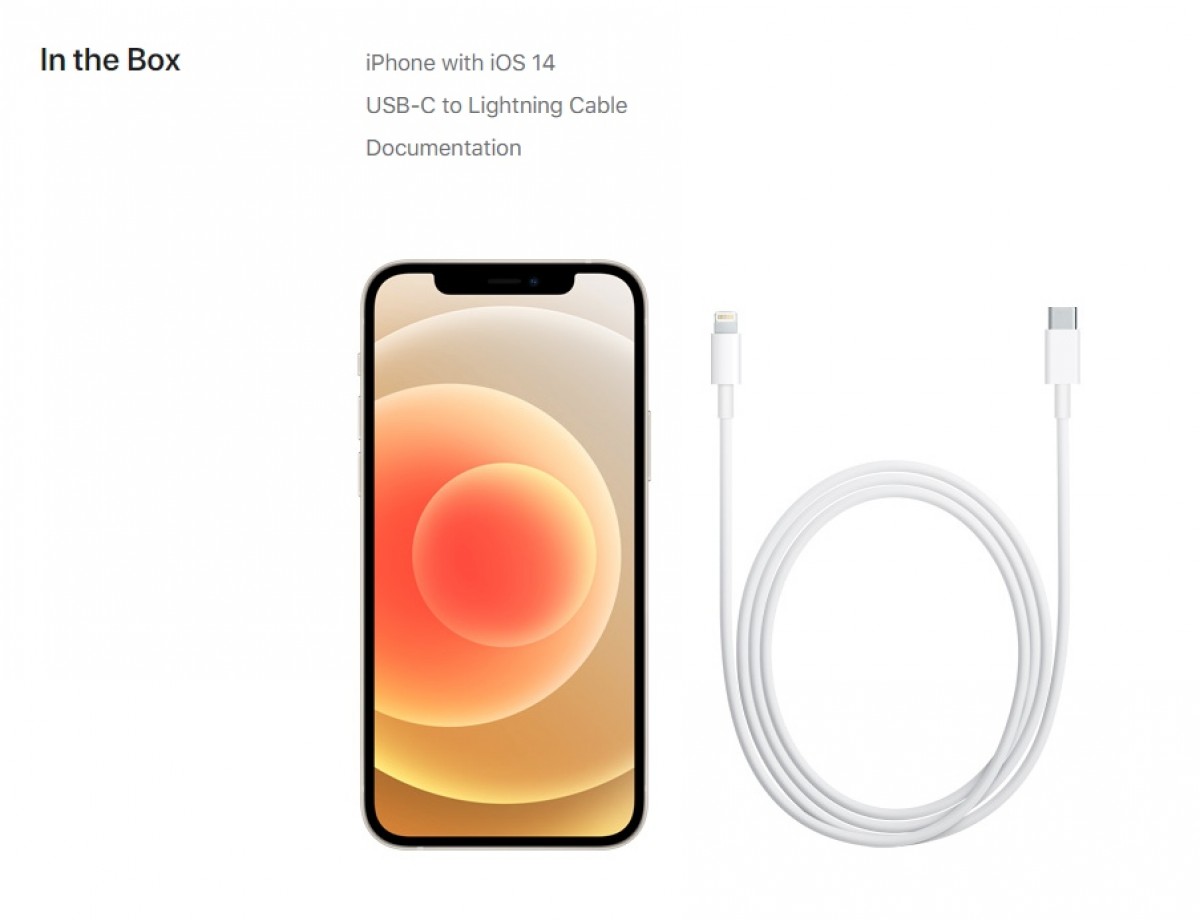 For a company as big as Apple that sells millions of smartphones every quarter, putting accessories in the box that don't get used is the same as dumping them directly into the landfill themselves. Most of us can't even imagine how much waste that amounts to in just a single year because we don't operate on the same scale as a company as big as Apple. When you are a company that sells in such volumes, you have to factor in every single screw that goes into your product, both in terms of how it impacts you financially and how it impacts the environment once it's tossed out.
However, while the environmental aspects of this may be sound to an extent, the financials cannot be ignored. There is no doubt that Apple will make a tremendous amount of profit from dropping those accessories from every iPhone packaging. The company can also expect an increase in the sale of accessories like its chargers, cables, and yes, AirPods. Not everyone who buys a new iPhone will need them but certainly, a lot more will be buying them now that they have to.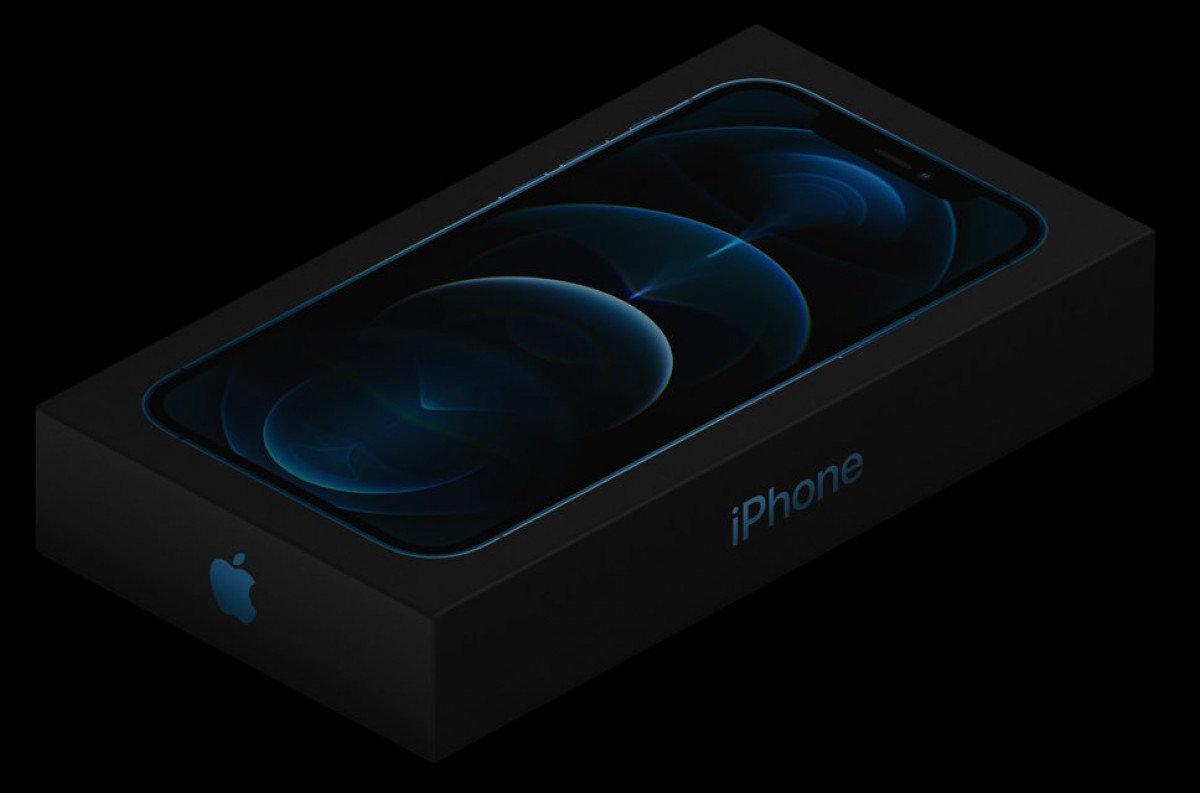 All of those devices also add to the packaging and shipping, so Apple's environmental math may not be as favorable as it says or thinks it is. AirPods, in particular, are incredibly disposable, as they have a lifespan of about a year or so, after which they turn to junk because the batteries won't charge and they can't be repaired.
There is certainly a lot more Apple can do in terms of being environmentally friendly but more often than not the company has taken the path of least resistance, one that does some good for the planet but also its bottom-line. This is one of those decisions, and while the environmental gains are real and not something to just dismiss off-hand (assuming you even care about it, which you definitely should), the financial gains are probably what Apple is more interested in.
iPhone 12 Pro - Awkward middle child?
The vanilla iPhone 12 is $100 more expensive than last year but the improvements make it well worth the premium in our opinion. The $699 iPhone 12 mini is the real banger in our opinion; a full-featured compact iPhone that doesn't destroy your wallet is going to be hard to let up for a lot of people.
On the other end of the spectrum is the iPhone 12 Pro Max. This phone will continue to be popular among those who either want the best or just a really big iPhone. This year Apple has also packed the phone with enough extras that will make some people make the jump if they care about the best camera experience on an iPhone.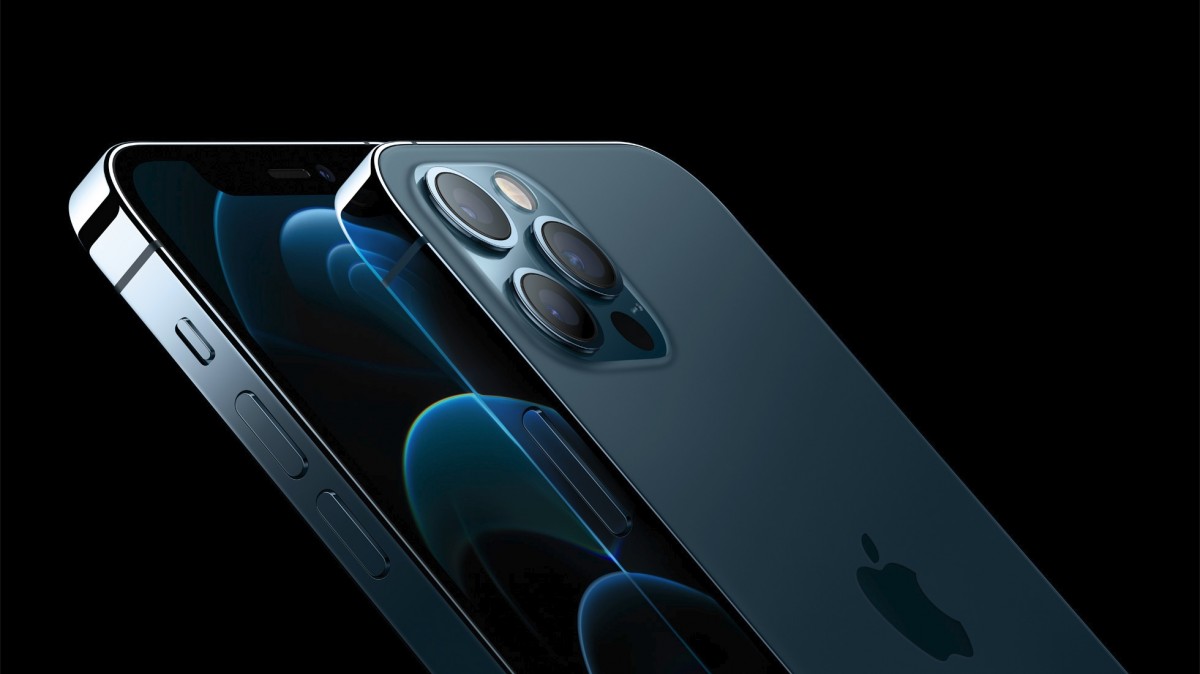 Which then begs the question, who is the iPhone 12 Pro for? If you look at the specs, the vanilla iPhone 12 is dangerously close to the iPhone 12 Pro this year; they both have the same size, nearly the same display, and same wide and ultra-wide cameras. Other basics like chipset and battery are also identical. The major differences between the two come in the telephoto camera system and a gorgeous stainless steel body.
For some people that may be enough to justify the $200 premium over the iPhone 12. Some may just want the best iPhone but probably cannot deal with the large size of the Max. But there's no doubt that the iPhone 12 Pro isn't a particularly good value proposition. It also doesn't quite feel like a flagship the way the iPhone 11 Pro did, as the iPhone 12 Pro Max has a better camera system. Not sure how many people would want to spend $1,000 on an iPhone and not get the best camera system that Apple has to offer that year.
5G 5nally
If there's one aspect of the new iPhones that is of least interest to most people, us included, is 5G. Apple clearly thinks otherwise, dedicating most of its marketing and keynote time to this feature that most people can't even use.
However, even though 5G will be available on all new iPhone models across the world, it seems the mmWave connectivity is being reserved only for phones in the US. This is likely why Apple was promoting Verizon's network during the keynote, as Verizon has the widest mmWave network in the US and also offers 5G exclusively on the mmWave band.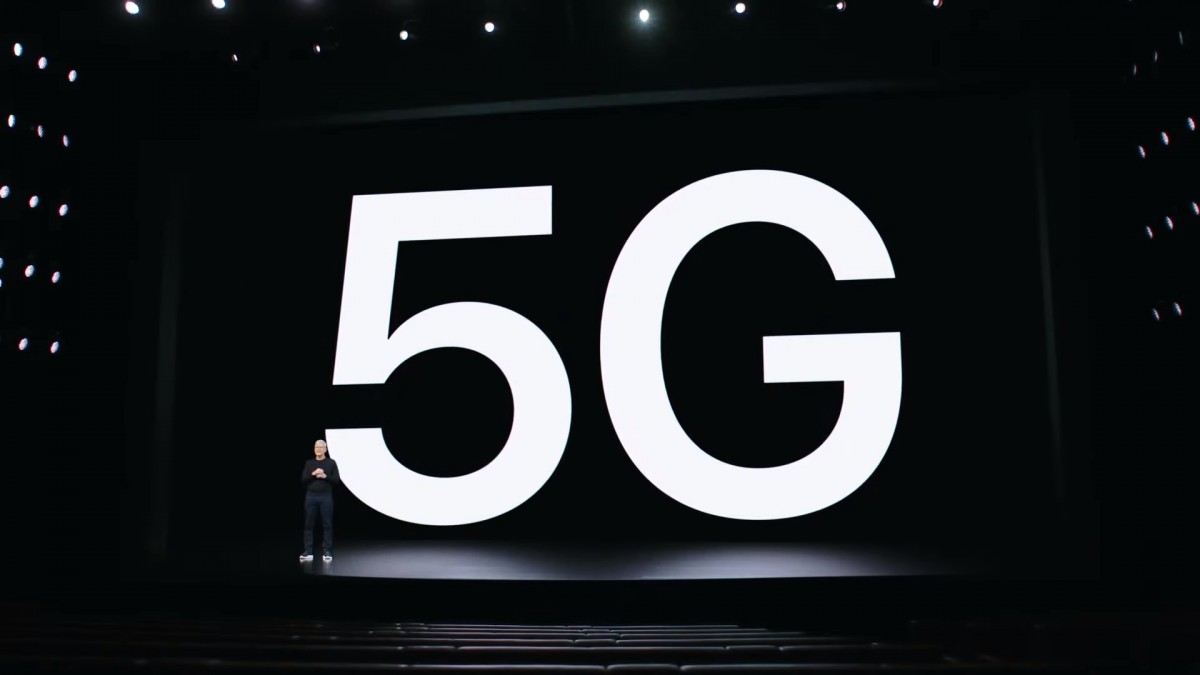 Also, contrary to other smartphones, there is no price difference between the Verizon and other carrier options for the mmWave versions. Android phones generally tend to cost more for the mmWave enabled Verizon version.
While widespread 5G adoption will likely be a thing someday, consistent and reliable mmWave connectivity is only a pipedream for now. Even the more vanilla flavors of 5G aren't yet launched in most countries around the world and they aren't even significantly faster than LTE.
This means, at this point and also for the foreseeable future, there is no real reason for consumers to invest in 5G devices if their existing devices work fine. While Apple has done better than others, making sure their 5G models don't cost any more than the 4G models and also updating the entire software stack to take advantage of the faster speeds, including when not to use them, it's still a largely useless feature until carrier adoption increases greatly.
Related
The f/1.6 lens capture more light but no more detail and shapness than the f/1.8 of the last year iPhone 11, I´m waiting for the camera review/comparison.
Tim Cook is here for the shareholder Apple customers I hear to be ripped off to keep the Apple shareholder happy Apple is not the same company any more under the leadership of Tim Cook
Anonymous
21 Oct 2020
jkg
Apple is just trying to make people spend more money on their products. How can a big company like Apple is not able to ship a powerbrick in the box. I don't believe any word they said about them helping the environment, but they decided to sell...
Popular articles
Popular devices
Electric Vehicles