Hot take: Sony Xperia 1 III, Xperia 5 III and Xperia 10 III
Hristo Zlatanov, 18 April 2021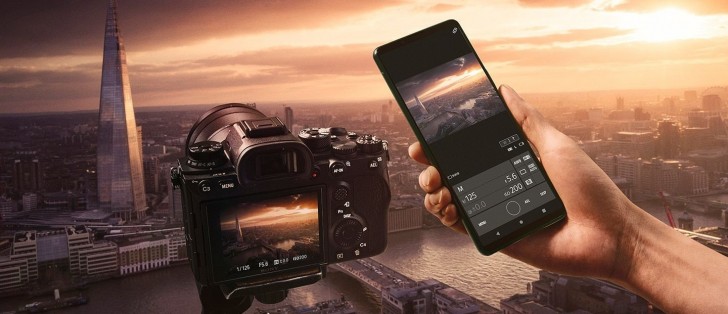 Sony brought its smartphone lineup for an entire year in a single announcement this week and there are things we want to talk about.
So here go a few early thoughts on what we found interesting, what are the key points and what we think about them.
A true band of brothers
The Sony Xperia 1 III, Xperia 5 III and Xperia 10 III are very different and yet they clearly follow the same formula. You could say they have more things in common than any smartphone lineup out there.
All three have 21:9 OLED screens, a 4,500mAh battery, expandable storage, 3.5mm headphone jacks and all have triple cameras. They're all IP68 certified as well.
The Xperia 10 III cuts the most corners, as you'd expect for a cheaper phone. But it still has the same priorities as its more premium siblings.
All about the cameras
Sony has always put emphasis on its smartphone cameras but with the Xperia 1 III and 5 III it's doing things nobody else has done.
Sony was keen on keeping the resolution of all three of its camera sensors at 12MP, noting that a lower resolution means it can do computational reads up to 3 times faster than on competing phones with higher resolution sensors.
All three sensors have dual-pixel phase detection autofocus, which is aided by the 3D iToF sensor, which measures distance to help with focus accuracy and focus tracking.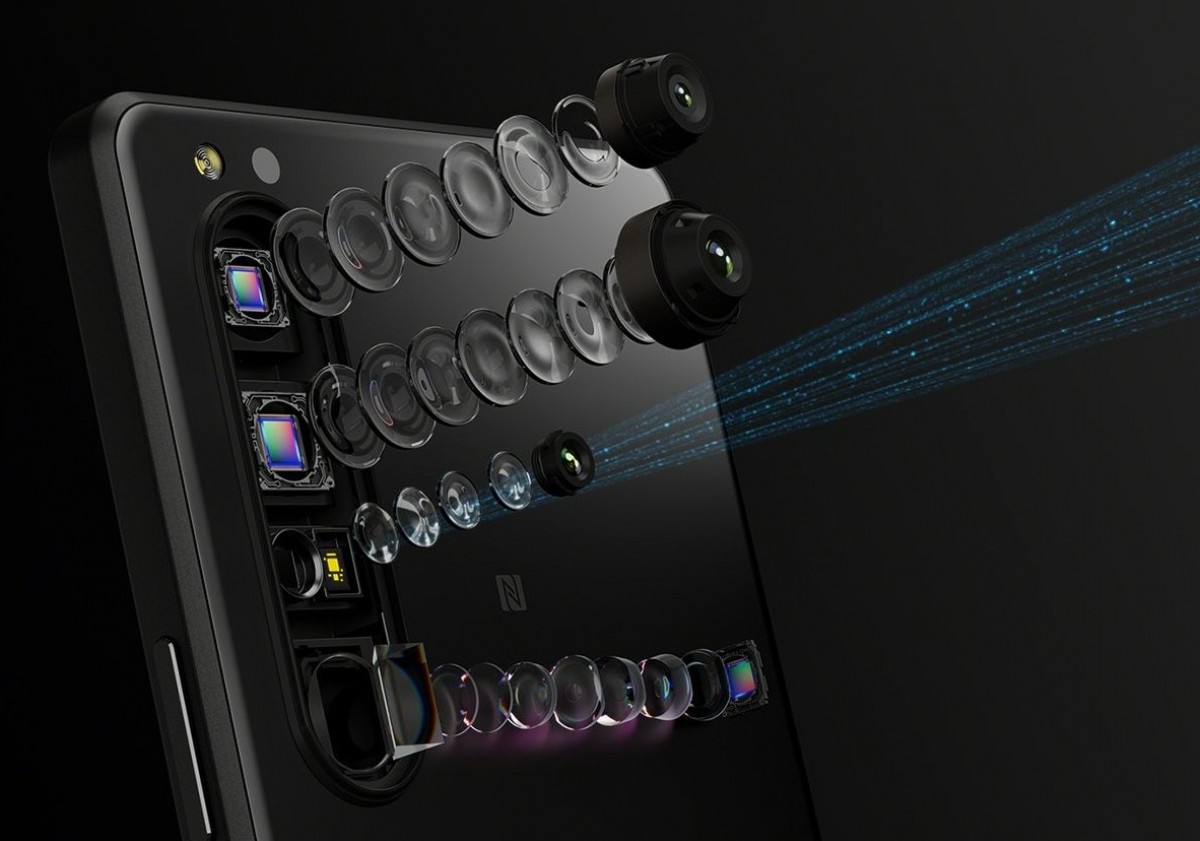 But the true innovations comes from the telephoto lens, which offers two zoom levels - 70mm and 105mm. That translates to about 2.9x to 4.4x zoom from a single lens and sensor, which is a first on a smartphone.
The dual tele camera sits in front of an impressive 1/2.9-inch sensor and has optical stabilization.
We're very eager to take this new zoom camera around and give it a test.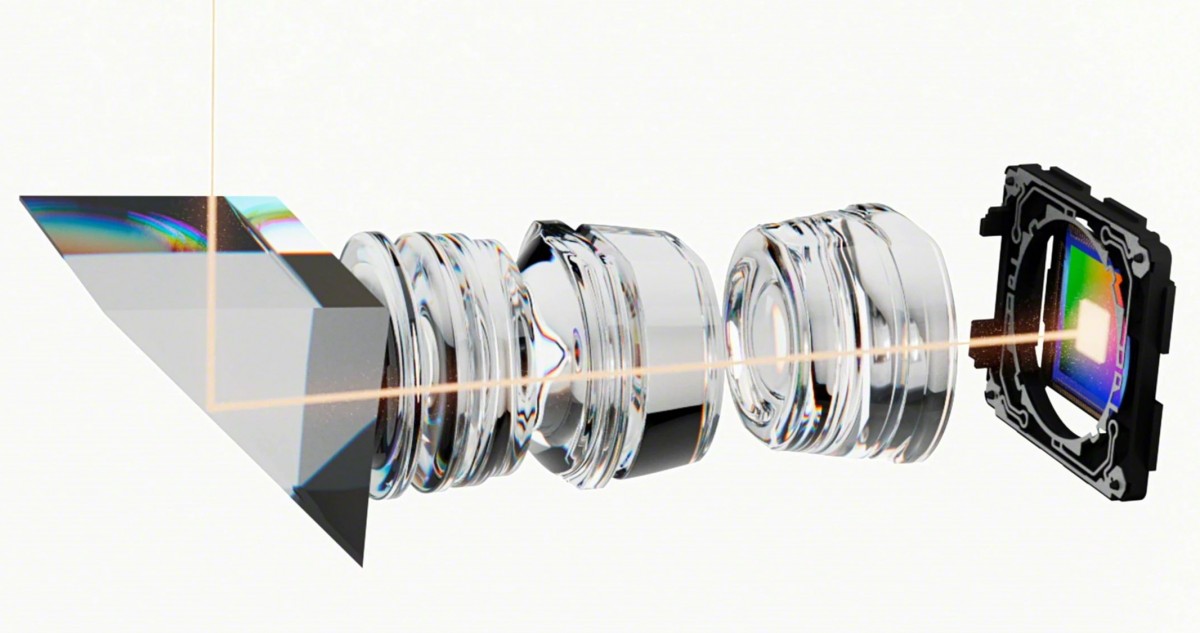 Sony has brought its Eye AF technology from its popular line of cameras and is currently the only phone maker to feature both human and animal eye autofocus.
Another thing that Sony brought over from its camera line to the flagship Xperia 1 III and 5 III is its real-time tracking technology. The phones cameras can keep focus on a selected target inside the field of view of the camera. And if that subject is lost behind an object or obstacle, the real-time tracking can resume tracking automatically, once becomes visible again.
Finally you get a nicer side-mounted shutter button with an embossed finish for improved tacktility.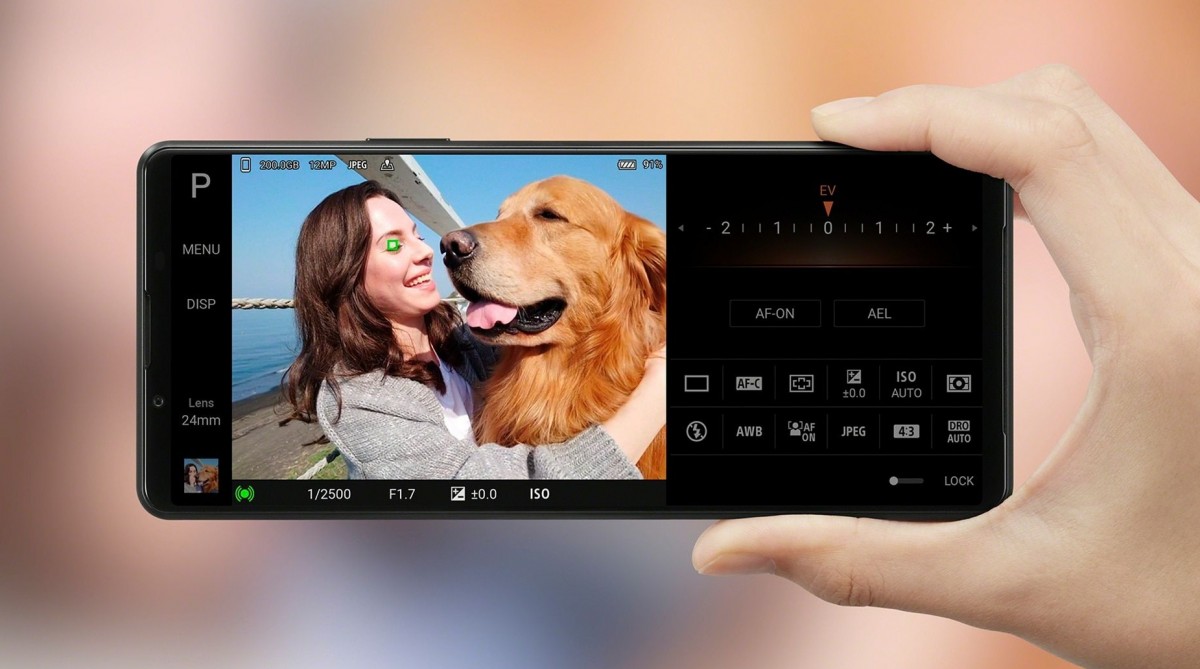 Potent movie-watching machines
Sony wants all three new Xperia's to be ideal for movie-watching. All three have HDR-ready AMOLED displays with a cinematic 21:9 aspect ratio and two (the 5 III and 1 III) have front-facing stereo speakers tuned with Dolby Atmos.
Sony's Creator mode screen preset has a specially-calibrated D65 white point to match Sony's professional monitors used in Hollywood studios. And you can set the Creator mode as default specifically for your video playing apps.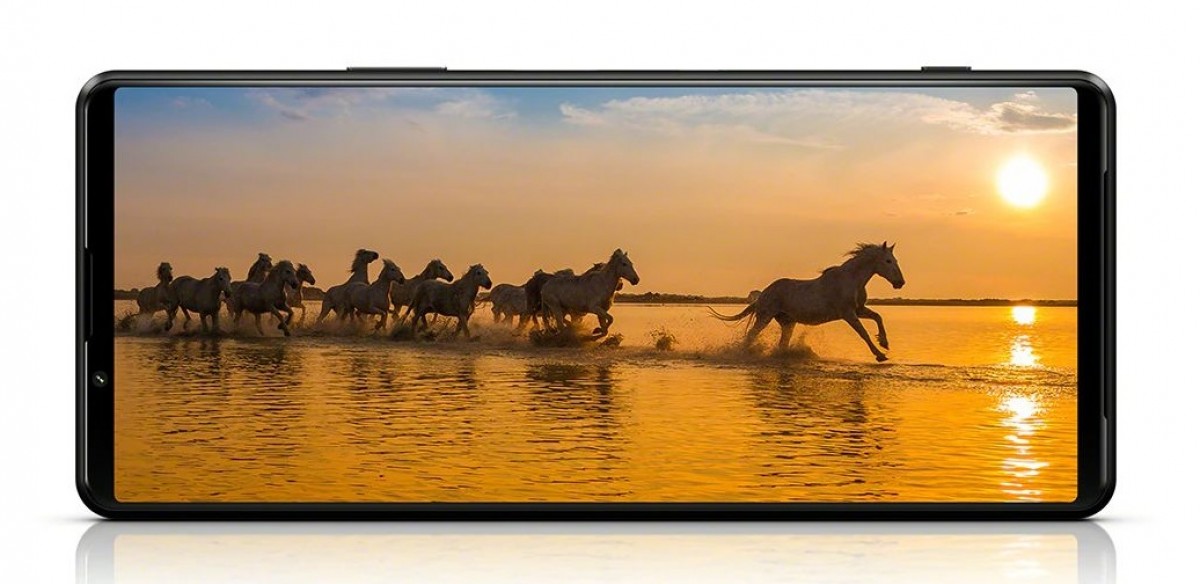 The X1 mobile engine can remaster videos, simulating an HDR effect, even for lower-quality streaming content.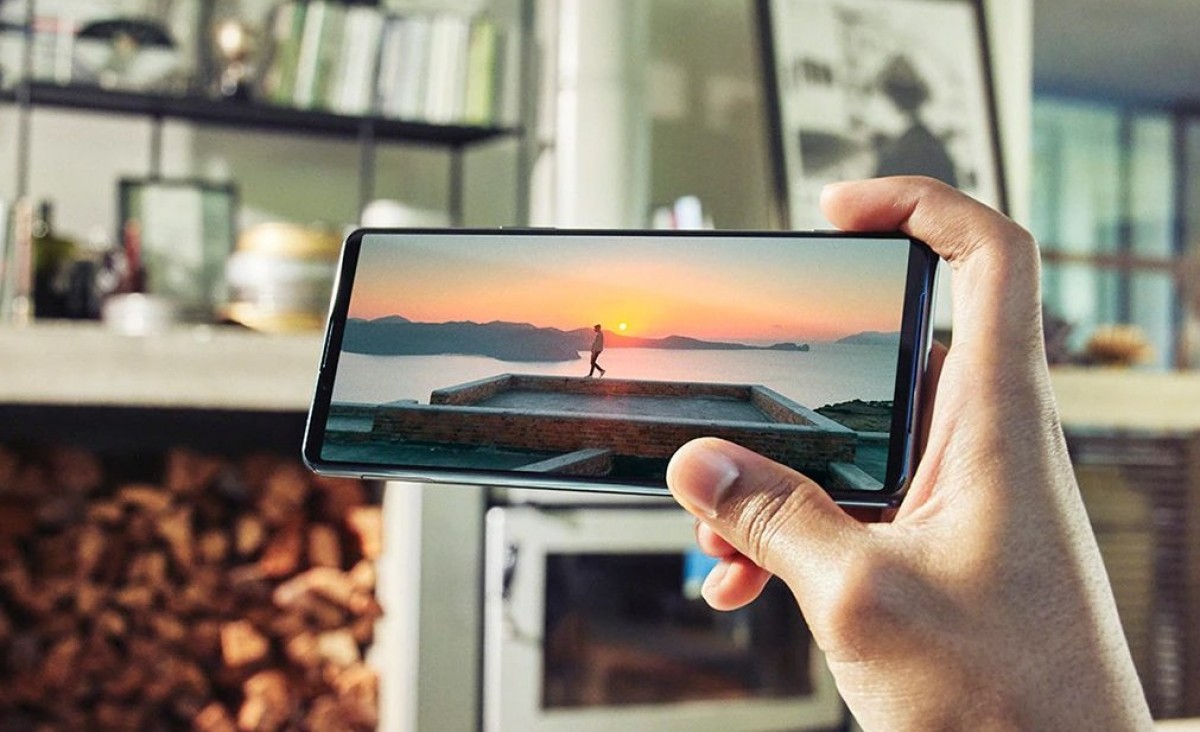 Headphone jack and expandable storage - yay!
Sony is one of the last remaining manufacturers to still include a headphone jack on its high-end flagships. And it includes microSD card slots on all three of its new phones, which is also something of a rarity of late.
The new Xperias offer 360 Reality Audio, which simulates the stereo effect you get in a live concert or studio session. And if your music content is 2-channel you can enable 360 Spatial Sound, which upscales the sound in real time.
DSEE Ultimate enhances the quality of digital music through AI, upping frequency and dynamic range both on local stored files or streaming music.
Finally you can get 3 months of TIDAL for free with an Xperia 1 III purchase.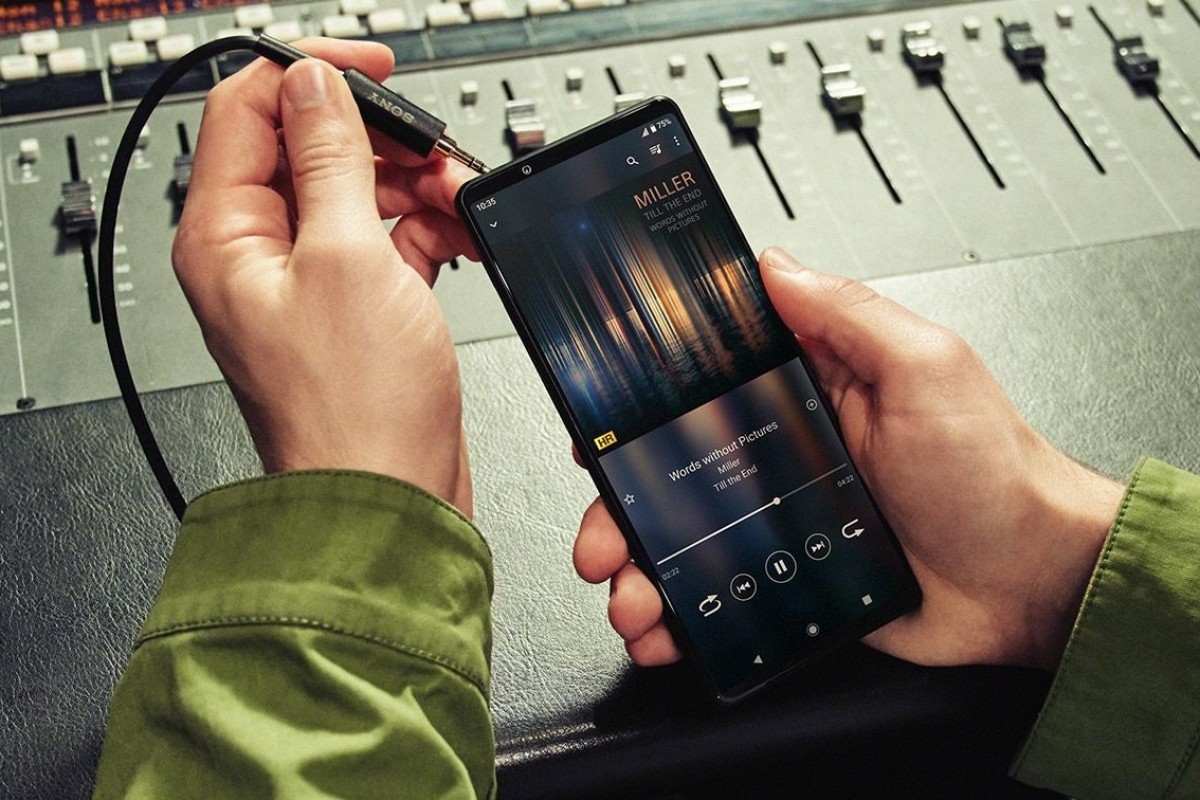 Truly compact
Like its predecessor, the Xperia 10 III is a truly compact phone at just 154mm tall. It's also light at just under 170g.
This makes the Xperia 10 III a unique proposition for those people looking for a reasonably-priced (well, hopefully) compact phone that doesn't skimp on high-end features.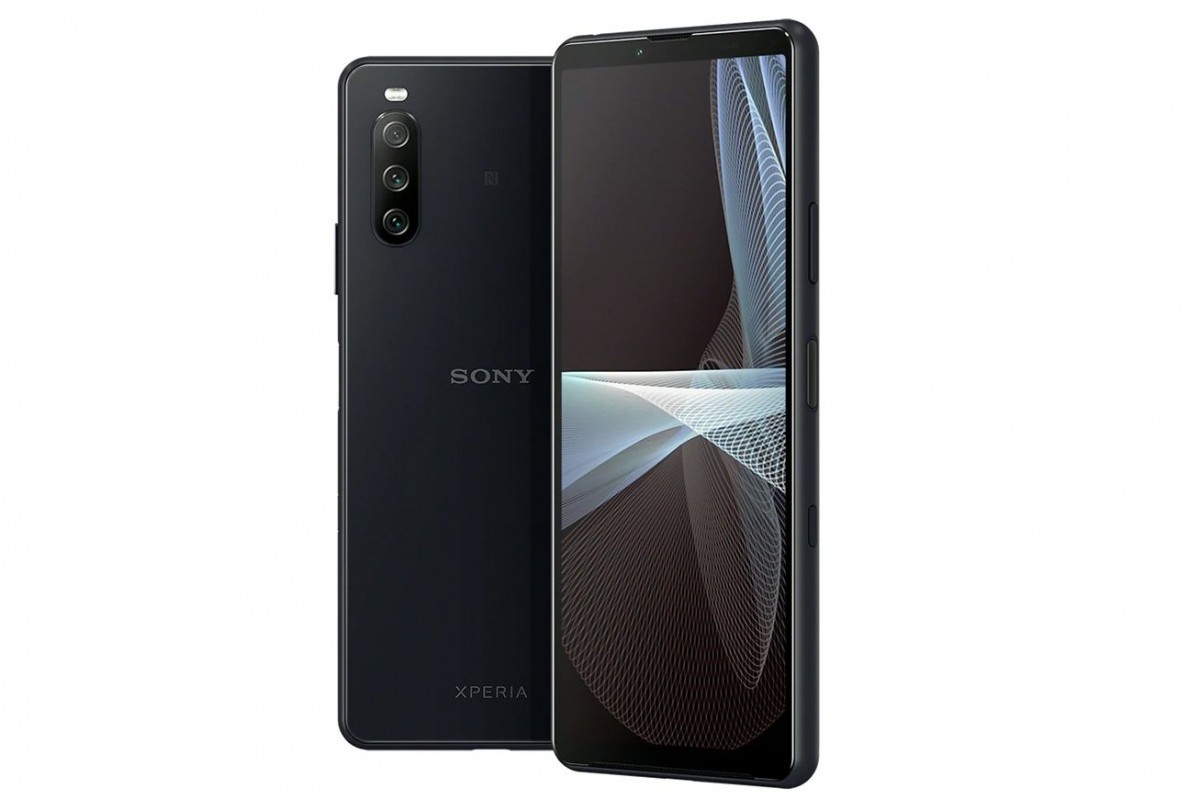 The Sony Xperia 5 III is also reasonably petite at just 3mm taller than the 10 III and 1 gram lighter. And it adds 0.1-inch to the screen estate, not to mention the superior cameras and processor.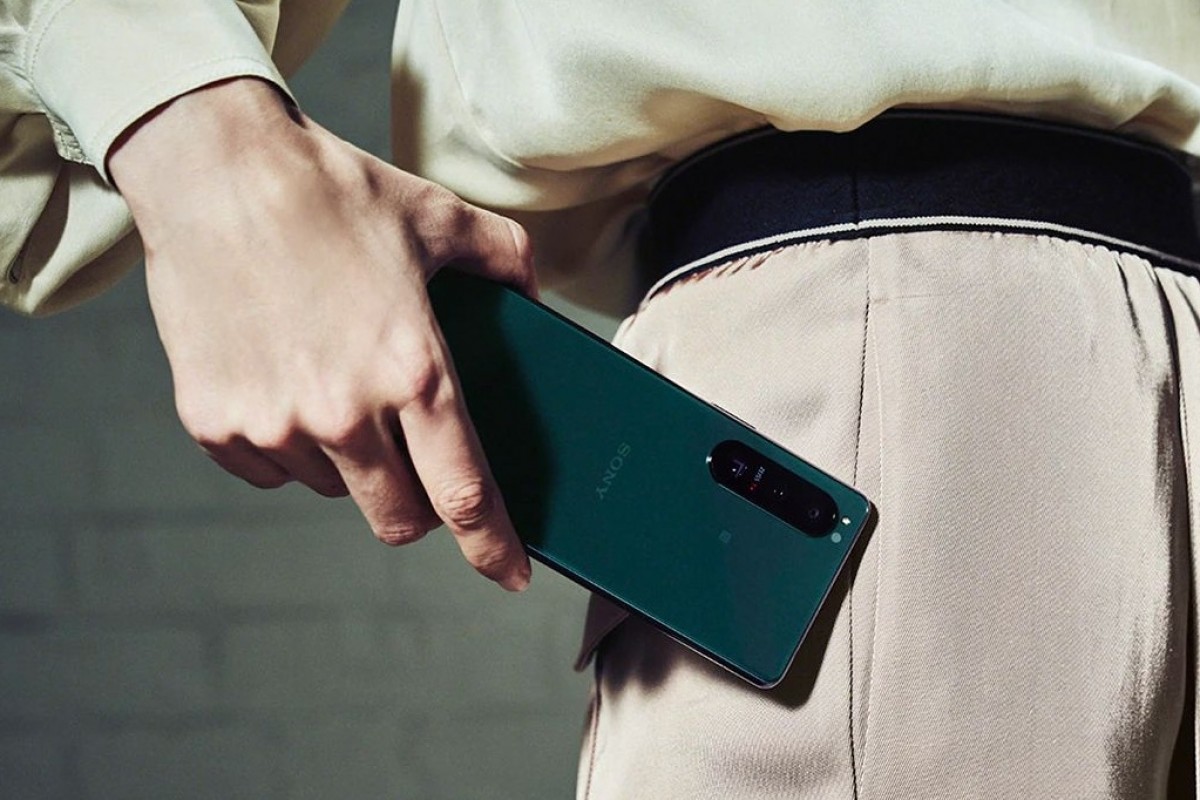 Price and un-availability
Sony made three phones that it thought specifically address the needs of its faithful fans. Those that adore the cinema aspect ratio of the screen, the headphone jack, the camera processing and features and the styling of the phones - both hardware and software-wise.
And we have no doubt that those very faithful fans will buy their pick of the three new phones.
But the thing is Sony hasn't said when those phones will become available, other than in "early summer". And more importantly there was no official statement on price.
History points to a high asking for the flagship Xperia 5 III and 1 III, and a listing in Russia seems to confirm that - around $1,300 for the Xperia 1 III and around $1,100 for the Xperia 5 III.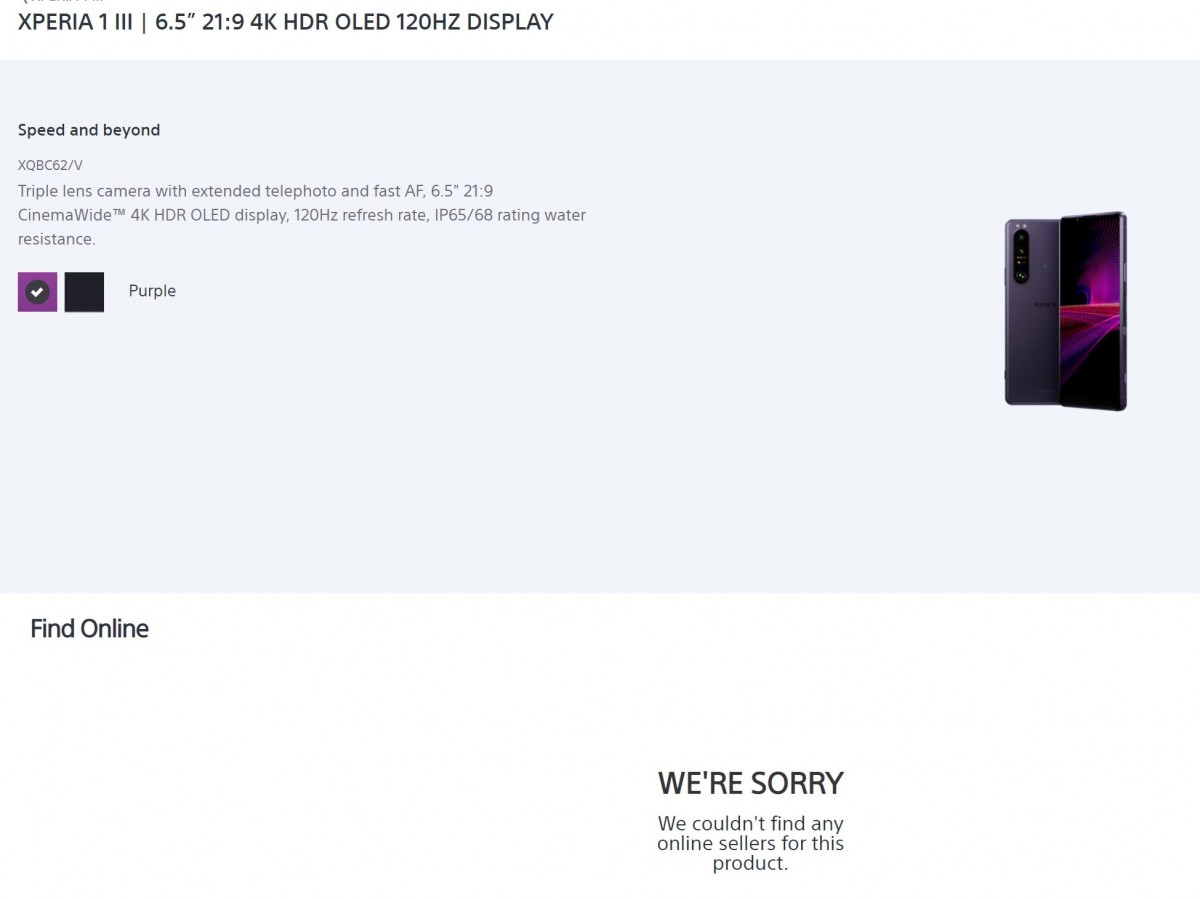 Still, by the time you can go out and purchase your coveted Xperia, you could've had a number of other high-profile and very capable cameraphones for a few months, which is something to consider.
Okay, we'll admit that we're also champing at the bit to get to the new Xperia's, especially the 1 and 5, and give their new variable tele camera a thorough test.
Related
Sorry to break your dreams but a Sony Phone is way better than any mid range phones out there. 4K HDR OLED screen is among the best on any smartphone Speakers are Great! Cameras on the phones are among the best in the business, manual mode take...
Even iphones stick with 12 mp cameras 🤔 Maybe they are crap too. Sony as compared to other smartphone brands, makes among the best mirrorless cameras in the industry (Surely apple and Samsung and google don't) So I think they do in f...
Pooposter
31 May 2021
0xD
Inb4 the screens on these phones burn-in after 2 months of use, compared to the last gen. Also can't wait for the laggy trash that is Sony's android 11 with no update notes.
Popular articles
Popular devices
Electric Vehicles