HTC U12+ now available in the US
Himanshu, 29 June 2018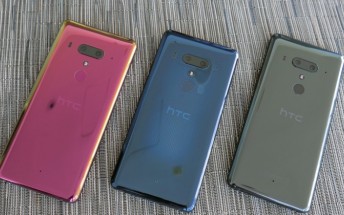 After a brief hiccup in handling pre-orders, HTC has now started selling the U12+ flagship smartphone to general public. The device is listed as 'in stock' on both the company's US website and Amazon for $800, with orders shipping immediately.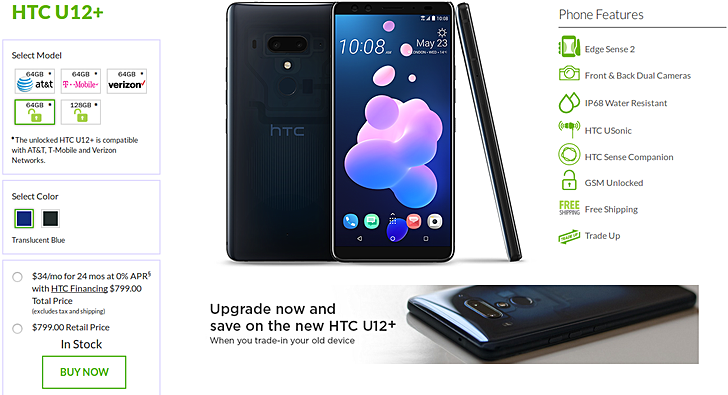 The carrier models all feature 64GB storage, but the unlocked model - which is compatible with AT&T, T‑Mobile and Verizon - comes in both 64GB and 128GB memory configurations.
While the 64GB model is available in black and blue colors, the 128GB model - which carries a price tag of $849 - is available only in blue.
In case you aren't aware, the HTC U12+ package doesn't include a USB-C to 3.5 mm headphone adapter. For more in-depth information about the phone, you can check out our review.
If it got your attention you can follow the links below to place your orders.
Related
Instead of marketing, I would rather have them sell their products globally. Sadly, the U12+ 128GB is not available in Europe, why??? It seems to me, they simply don't want to sell their phones.
Pity they can't get their marketing right. They were the 1st company that made Android or Windows phones & they used to make the phones for everyone else! Bet they wish they had stuck with making phones for other companies like Foxconn. Handsets ...