HTC offers $100 off the Vive and a new store feature
04 April 2017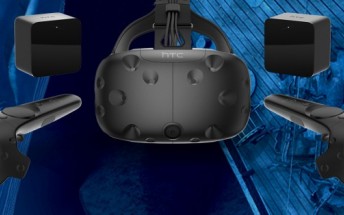 HTC celebrates one year of the Vive's launch with a $100 discount. The headset will have an April 5 exclusive price of $699. The company also confirmed that all owners could download a free copy of the in-house Arcade Saga game and launched a new feature named Viveport Subscription, part of the Viveport store for $6.99 a month.
Viveport is the HTC alternative to Steam - the primary platform for Vive users to pick games. Its new Viveport Subscription will enable subscribers to select five games or apps from a library with around 50 titles. Of course, there is a one-month trial period before you start forking out the cash.
HTC positions itself as a VR company and even sold several phone factories in China to invest in the VR business.
Related