HTC Q1 2014 results: net loss, missed revenue forecast
07 April, 2014

HTC posted unaudited results for the first quarter of this year and the numbers are worse than even the company expected. When HTC announced its Q4 2013 performance, it predicted a revenue of $1.12-1.18 billion for the first quarter of this year.
The unaudited results, however, point to $1.09 billion in revenue and a net loss after taxes of $62 million. This compares poorly to the Q1 results of last year too, then HTC made $1.4 billion in revenue and $2.5 million of profit.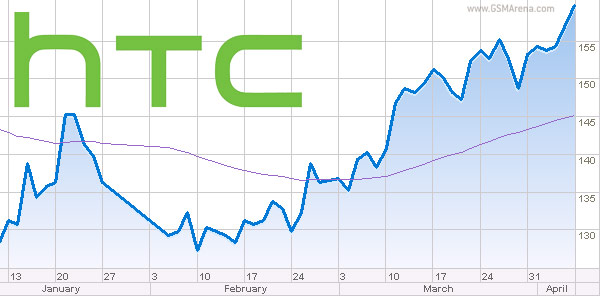 Note that these numbers don't reflect the new HTC One (M8), which launched at the very end of the quarter. The company expects things to pick up now that the One (M8) and Desire 816 (which had a great reception in China) are available.
March sales did increase, the first month-to-month increase in revenue since October 2011. HTC's forecast for Q2 this year is a net profit, the revenue is expected to drop 20% from what it was for the same period last year.
Nevertheless, HTC stock was up 3.6% before the quarterly results went out, and up 13% this year as a whole.
Related
I think HTC is such a generous company which will give enough time to its competitors to come out with their own models when ever there is a highly competitive device with HTC. I am talking about Desire 816. I think they will wait until it become non...
Exactly bro I have never seen HTC ad
I think HTC should consider this if they want more sales or business, the phone are with good design, sense is also good, however when it comes to phone we also look at a very good camera, expecially if it is flaghsip phone and Ulra pixel is not that...