HTC U11 review: Squeeze U
Squeeze U
GSMArena Team, 09 June 2017.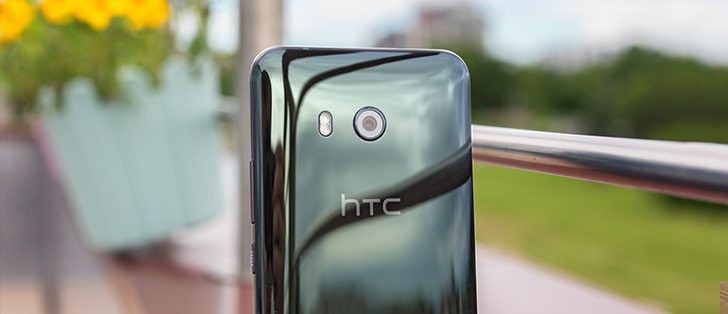 Telephony
Sense UI includes a straightforward dialer. There are five tabs: Call History, Phone, Favorites, People, and Groups. The cool thing about this dialer is you can switch between a number pad and a full keyboard.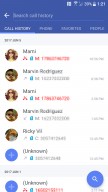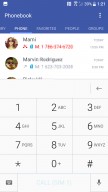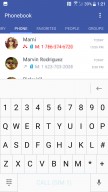 Call History • Dial pad • Switch to keyboard to search contacts
This way, you have an option to use either the number pad to search alpha-numerically or the keyboard for a more direct approach.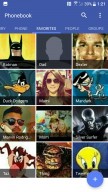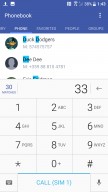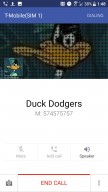 Favorites • Alpha-numeric dialing • In-call screen
Keyboard - TouchPal
HTC's keyboard of choice is TouchPal. There are many options, tweaks, customizations, and features that will satisfy any power user. Swipe-gesture typing is supported on TouchPal.
You can access most of the setting and toggles from the TouchPal logo in the upper-left corner of the keyboard. Here is where you access resizing, appearance, keyboard type, language, and many more settings and features.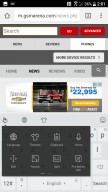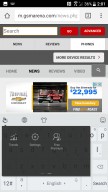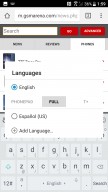 Options • More options • Language and layout selection
There are a total of four keyboard layouts including a T9 number pad with word prediction, T+ which combines two letters to a single key, and there's a split keyboard. While some of these layouts may seem weird to you, they may be more optimized for Traditional Chinese, the national language of HTC's home country: Taiwan.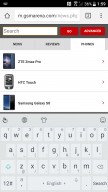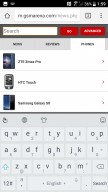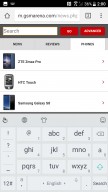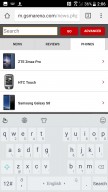 Standard • T+ • Alpha-numeric T9 • Split keyboard
I have a HTC U11 for 3 yrs but put it down last year cause I upgraded to the U12+ and now my U12+ gotten stolen and my u11 not booting up, I'm getting the blinking light and I try every method to get it turn on back, so my question is if I re...
I brought this phone 2yrs back Within a month it fell down while charging due to its slippery smooth back and front glass cracked. Couldnt fix it. But other wise very smooth running and no battery complain .now since month I have trouble with...
Just 6 month back i bought .... gorilla glass???? but it's boricken both the side.....i don't think will get warranty... Not satisfied...in U11