HTC Vive Focus Plus standalone VR headset unveiled with two motion controllers
Peter, 22 February 2019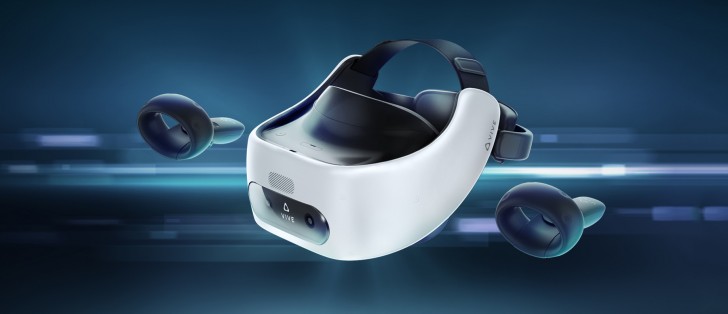 HTC has developed an enhanced Vive Focus standalone VR headset, the Vive Focus Plus. The key change is the addition of a second motion controller thanks to improvements in the ultrasonic 6DoF tracking system.
Having a controller for both hands will make porting PC games easier as their gameplay relies on having two controllers. Most standalone VR headsets use only one controller (e.g. Oculus Go, Gear VR), but there are exceptions like the Oculus Quest.
The Vive Focus Plus is still powered by the same Snapdragon 835 chipset as the non-Plus model and it features a "3K AMOLED display", most likely the same 2,880 x 1,600px panel. That's a very high resolution, it matches the $800 Vive Pro VR.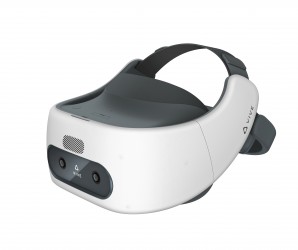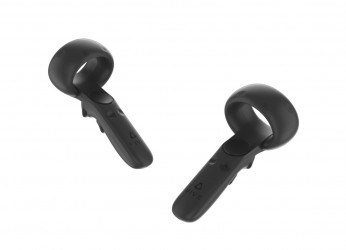 Vive Focus Plus • Now with two motion controllers
Speaking of prices, HTC did not unveil the cost of the Focus Plus, but it did say the headset will be available in Q2 this year. The original Focus launched at $600 and we don't think there's much room for a price hike – while you don't need a PC or a smartphone (which would drive up the total cost), the S835 isn't exactly fast by 2019 standards.
HTC will attend the MWC to show off the new Vive Focus Plus as well as the premium Vive Pro Eye (with eye tracking).
Related
I'll be watching this product closely as I love the idea of wire-free VR, but would not give Facebook (owner of Oculus) my money if my life depended on it and the other PC VR headsets still only support Microsoft Windows-based PCs (as opposed to supp...
According to HTC's support site for the existing Vive Focus, one can download games and applications via their "Viveport" content store, which seems to be subscription-based... The same support pages also state that games/applications can also be sid...
Doesn't play anything other than demos though. Too weak. In fact full fledge consoles/PCs are too weak for true VR too (5k @ 120 FPS)
Popular articles
Popular devices