Huawei ban - winners and losers
Peter, 20 May 2019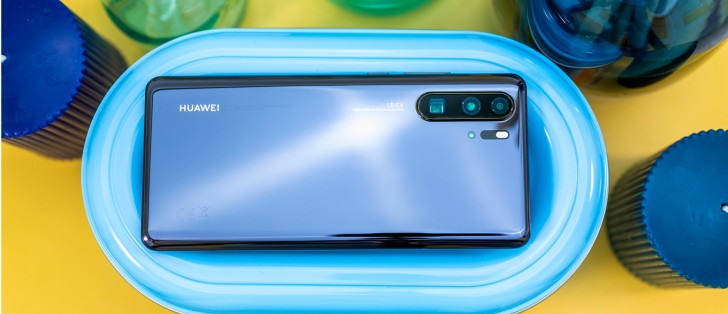 Key US companies have stopped trading with Huawei in a move that can change the entire mobile landscape. The issue may start with Huawei, but it will ripple out to consumers, components suppliers and other smartphone makers.
It's hard to predict what will happen going forward, but it's clear that some have much to lose while others have something to gain. Here's a quick rundown.
Losers
The list starts with Huawei and sub-brand Honor, of course. Current phones as well as some upcoming models will continue working and getting security updates and access to the Google Play store, Google said as much. So, the Honor 20 (which will be unveiled tomorrow) should be able to launch and not face issues immediately.
But current models may be stuck on whatever Android version they are running today. It's not clear if they will be able to upgrade to Android 10 Q, the one after that is certainly a no-go.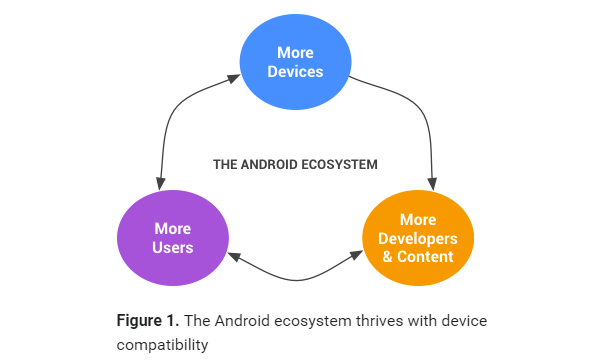 No new Huawei or Honor models will be able to launch with Google services. The one that stings the most is no app store. Huawei can't even turn to Amazon or Epic to use their app stores, those two are bound by the same rules as Google.
Who will buy a phone that can't install most apps and games? Who will buy a phone that may never get a major upgrade?
Sure, Huawei and Honor phones have been doing fine without Google in China, but that's a closed off market with its own content – apps, games, social network and utilities (e.g. maps).
Users also lose from this development. Huawei was at the forefront of mobile cameras and was breaking up the Apple/Samsung duopoly in the premium market. Honor phones offered an alternative to Samsung, Xiaomi and others in the mid-range segment.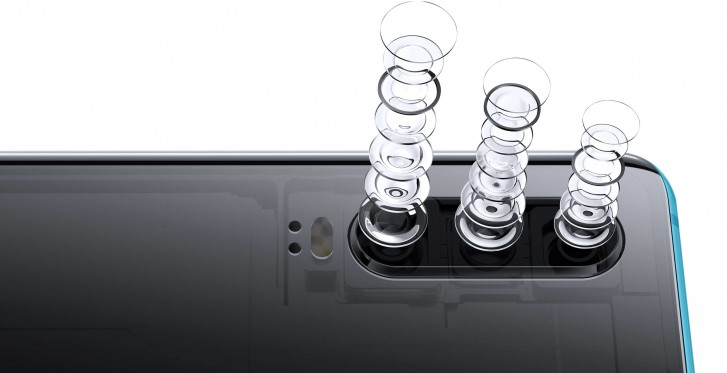 Google lost from this exchange too as Android was its way to funnel users to its services. Huawei and Honor made up a significant chunk of those users, but going forward the market will contract (at least temporarily).
Android's brand was tarnished too. How many makers have started wondering if they are next and if they should have a Plan B?
Huawei does have a Plan B, an in-house OS called "Hongmeng". Whether or not it's ready for prime time is another question. Samsung similarly hedged its bets with Tizen, but ultimately decided that Android phones are more desirable.
All of this will wreak havoc with component suppliers too. While Huawei has its own chipsets and modems to lean on, it doesn't have everything. For example, the P30 Pro uses Micron memory, but Micron joined the ranks of companies that no longer sell to Huawei.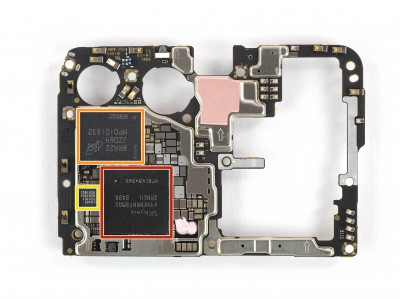 Micron storage chip on the Huawei P30 Pro motherboard (image by iFixit)
Now those component suppliers will have to find new buyers for their products. And Huawei will have to find new suppliers. It certainly won't stop making phones, even if it's just for China. But new contracts will have to be signed, which will take time, and Huawei isn't in a strong position to negotiate a good price.
Winners
Other smartphone makers have less competition. Xiaomi and BKK's Oppo and Realme are busy expanding in Europe and Southeast Asia and will be happy to gobble up the gap in the market left by Huawei and Honor.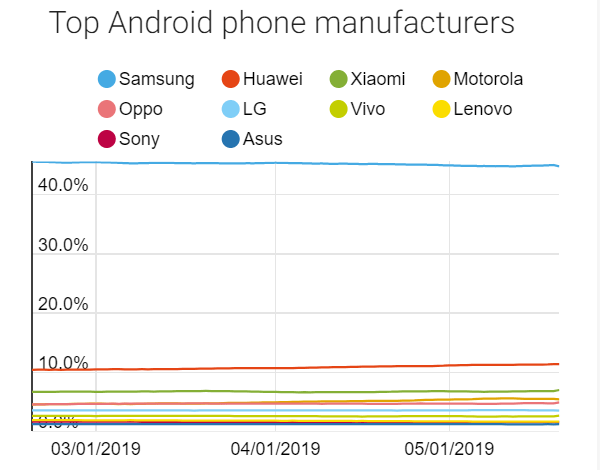 This could push Huawei to focus more on the home market, which means a better deal for Chinese consumers. In the short term, they will get better deals. In the long term, a weak Huawei will reduce the competition in the Chinese market and that's usually bad for buyers.
It's not all bad, all users globally may gain something from this. The smartphone OS field shrunk to just Android (Apple lives in a world of its own), but going forward, we may see companies put more effort into "second OS" phones.
Neither Symbian (owned by Finland's Nokia) nor webOS (owned by Korea's LG) could have been used as leverage in the US/China trade war.
All of this could blow over quickly. If the US reverses its decision, things will proceed as normal (well, except Huawei's work on an in-house OS getting more funding). If this lasts a few months or longer, smartphone makers and buyers alike will have to adjust to a new reality.
Related
So true I'm enjoying my Huawei y9s 2019 hoping to switch to Hwawei mate 40pro plus no matter what it's the best USA doesn't want to be led to the future but we do keep up Huawei
Jdrafferty
17 Nov 2019
U@I
Biggest loser is US, the firms based in US know it better. Foolish trump hurting his own nations economy. His petty politics is affecting everyone, not only china but also US. In future many companies may move out of US if it keeps on troubling them....
Anonymous
21 Sep 2019
vxs
This person seems didn't know the life inside Mainland China. You don't know the struggle of those people, You just thought china is rich(well it is , as a country ) but it gives you limited freedom, what trump did is actually breaking the ice. becau...
Popular articles
Popular devices
Electric Vehicles