Mate 8, Watch Elegant, Mediapad M2 10.0, and Honor 5X 10.0 hands-on: Huawei at CES 2016
GSMArena team, 5 January, 2015.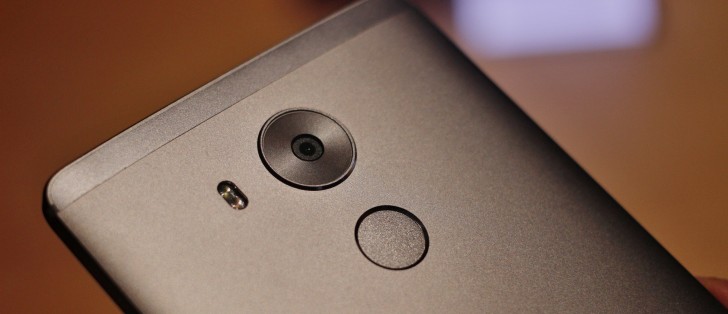 Huawei Watch Jewel and Elegant hands-on
The all-new female-centric editions of the Huawei Watch made a debut at CES 2016 and definitely caught a lot of attention. The Chinese giant is perhaps right about the fact that the female audience is somewhat left out in the cold when it comes to wearable tech. Most current wearables tend to look a little out of place on a finer, thinner wrist.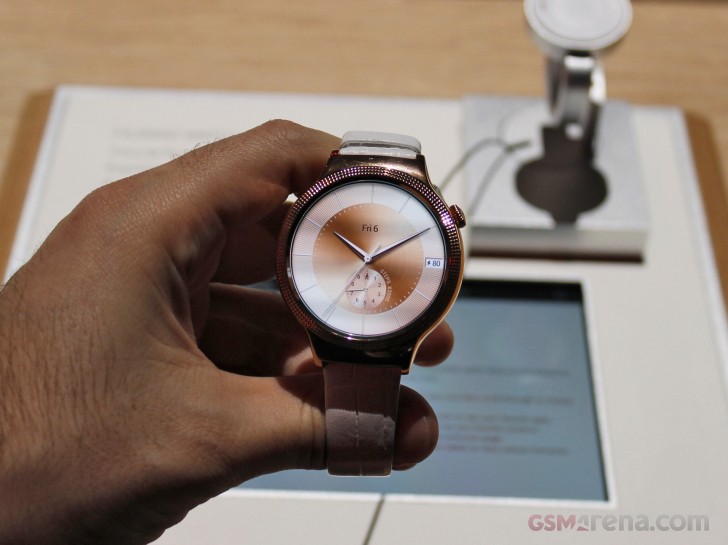 The Huawei Watch Jewel and Elegant Editions try to break the mould. The Jewel is all about Swarovski crystals (68 of them, 1.5mm each) lined around the watch' bezel. The case itself is the rose gold plated stainless steel affair. Unfortunately, the Swarovski edition is, obviously, way too expensive to be handled freely by the crowd of journos at Huawei's event so at first we only got to admire it behind glass.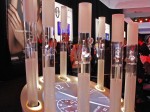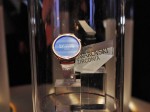 The Huawei Watch Jewel was only available behind glass at first
Update, Jan 7: A bit later, though, we were given the chance to get up close and personal with the most expensive version of the Huawei Watch.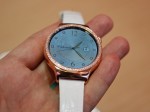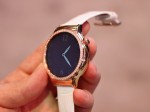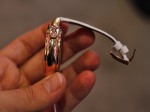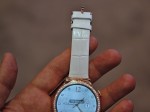 The Huawei Watch Jewel watch face is studded with Zirconia Swarovski crystals
On the other hand, if the Jewel is too much "bling" for your taste, then the Elegant model, which substitutes the stones for a dotted pattern, might be a better match. Other than the fancy new finish and straps, underneath is the same familiar Huawei Watch, we have come to respect as one of the more stylish offers on the wearable scene.
While that is undoubtedly a plus in many respects, sadly, it might also turn out to be the Huawei Watch's biggest undoing from a female perspective, as it does still come in a 42mm size. Now, we have no quick way of testing our theory on the spot, but that sounds like "a lot of watch" for the thinner wrists out there. Regardless whether that's true, the fact of the matter is, you would be hard-pressed to find a more elegant classical looking smartwatch out there.
We have already praised the Huawei Watch on its exquisite style and superb quality in our in-depth review and no attention to detail has been spared in the Jewel and Elegant editions either. The aforementioned Swarovski crystals are actually Zirconia, which is taken from the company's higher-end tier of products and is more than merely a nicely polished glass, so Huawei definitely had exclusivity in mind.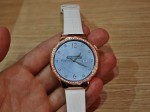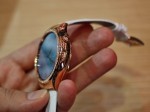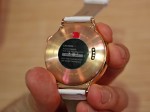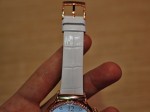 The Huawei Watch Jewel watch face is studded with Zirconia Swarovski crystals
This is also clearly reflected in the price tag - $499 for the Elegant and $599 for the Jewel one. The classic Huawei Watch currently goes for about $350, so it is definitely a formidable markup, but then again, that is for the basic one with a black leather strap. The rose gold plated one with a matching strap goes for a whopping $799, which makes the female models sound quite reasonable, at least in comparison.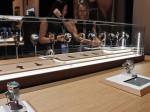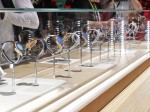 The Huawei Watch offers a variety of customization options
As for the software side of things, nothing has really changed, besides a few considerably more feminine watch faces preloaded into the Android Wear OS. Huawei did go out of it way to stress that the new editions are the first Android Wear watches to come with a speaker and offer On-Watch calling and while that is technically true, there is one important note to be made. Said speaker is actually present on the basic Huawei Watch as well. Huawei was apparently aware of Android Wear's roadmap that included the addition of APIs for speakers and voice calls and slipped the tech in, without initially using it. Now that Android Wear officially supports said features, all it takes to start using the speaker on any Huawei Watch out there, whether old or new is upgrading the OS.
I humble to request you to please don't buy honor 5x ... ots totally disgusting Annoying to use Camera clarity like VGA Audio speaker Sound like vibrated voice Heating Please dont buy my advice not worth for money
This is amazing mobile fone by interdous huwei maybe this is the best mobile in the world i want this mobile fone
Dearest gsmArena followers.Frankly and unbiasely speaking,Mate8 is one of the best upper midrange close to the high brands in all specifications mentioned here!One great mistake following some samsung products:Using sim card2 as a substitude for memo...